Yesterday weather all of a sudden changest for the worst. Nothing special you would say, you don't live in a tropical climate anymore where every day the weather is the same. No, it is true, weather in the Alps is absolutely different but this was all of sudden!
In the morning the Swiss skies were as blue as the Caribbean seas at midday, and I remember I was even thinking about how long it was ago that I had put an umbrella again in my bag with me. I felt like forever. The day started out like any other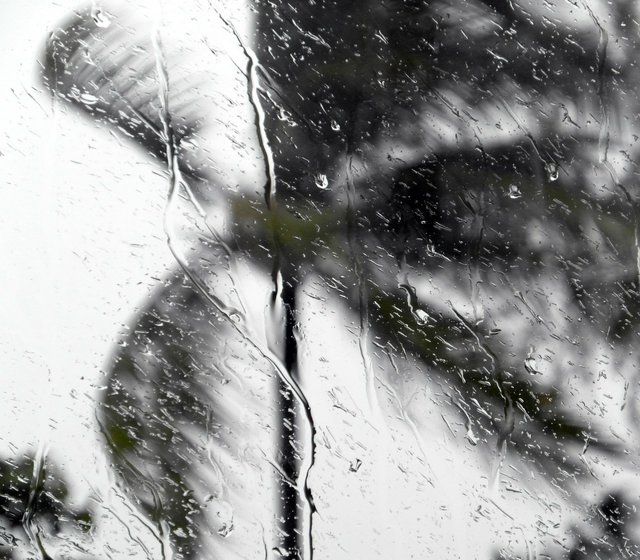 A couple hours later while just doing what I am supposed to do all of a sudden this changed. Rain started to pour and wind started to pound in the windows and the windows were vibrating. Also nothing special you would say.
Except if you went through a Cat5+ hurricane, apparently then this DOES matter!

I could feel goosebumps starting to form on my arms my initial reacties was that my sight drifted off towards the locks on the windows on how I could break the safety measures, in case I needed to escape. This only lasted for about 10 seconds, but that was enough to make me agitated for the rest of the day.
I don't consider myself traumatized by hurricane Irma, but suddenly pounding wind on the moving windows is just too much of an association. That is what I would call it. You know people who can not smell tequila anymore after going all in with a bad hangover because of this? I guess this is the same kind of thing, the association with wind is not only 'awesome! it's windy, let's go kitesurfing/sailing/windsurfing' anymore, it also has a bad vibe on it that comes back every now and then. And that needs to leave, like ASAP!
So, there is ony one thing to do for this: get back on kitesurfing/sailing/windsurfing to become best friends with the wind again!