STORM over the hikers, lightning strikes!
Elizabeth continued with her mountain climb adventure………………
The wind did not blow the clouds away.
Within 45 minutes we stopped and with a feeling of dread we put our rain jackets on and secured waterproof covers over our back packs. I thanked my stars for my new back pack that had a drinking pipe that led from the water container on my back to my mouth, for easy sips.
When the drizzle turned to driving rain I was grateful for the waterproof trousers that I had made. I fastened the hood of my 'to my knees' raincoat around my face and my peak acted as a veranda so the hard rain was deflected and I could see properly.
To our absolute joy, the two guides caught up with us and with waving hands and laughter 'pooh poohed 'our fears. Their shrug as we indicated the grey storm clouds indicated that this was 'normal'!
With the thunder sounding like hundreds of horse drawn chariots going into battle and lightning striking granite outcrops around us we put out heads down and CLIMBED.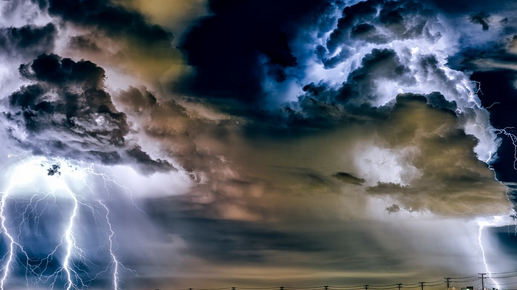 Pixabay
After an hour or three, there was no way of knowing, I felt my strength draining and as no conversation was possible, gestured to Brian that I, for one, needed to eat! He responded to my sign language and we managed to find a small overhang where we could get food out and gulp down what we had brought.
The guides had come as though we were going on a Sunday school walk in the park and had no supplies. So we shared and their white teeth flashing in confident smiles, munching on apples, they confidently led us onwards and forever upwards.
I saw that a couple of the women were absolutely white, with terror I learned later……….much later. They were sure they could feel the electricity coming off the rocks and certainly saw the sparks.
I did too.
I was invigorated!
I had spent many hours in the mountains on foot and on horseback and I was in my element. I loved being able to indulge in my own thoughts and with each flash of retina searing light, I seemed to get a spring in my step. As the thunder cracked overhead and rolled dramatically down the valley I 'yoo hooed' in my mind and leapt up a boulder or two. The path became a roaring gutter of water. I realised that my sandals were a good idea!
People's boots were getting waterlogged as their socks soaked up the excessive water.
I was steaming inside my waterproof clothes but the water gushing over my feet kept me cool. The sandals had a proper tread and I was coping amazingly well and my spirits were soaring.
We climbed straight up for 5 hours with little respite. Fortunately we were all fit and had performed many practice runs in our home gorge area, never however, under such conditions.
We had faced dreadful wind and at least that was not a problem in this gargantuan storm.
At last the guides stopped.
We were finally at the top.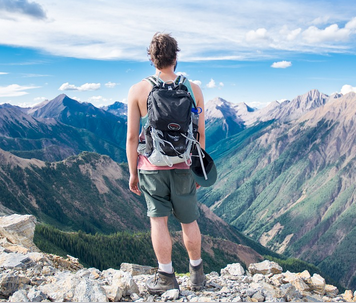 Pixabay
The rain had stopped and the mist miraculously lifted. The view of the way we had climbed was awe inspiring and magnificent.
In the distance we could see the lodge roof, a mere speck. A flat walk lay ahead and we toiled on, almost spent.
With handshakes all round and whatever food we had left over, they scampered back the way we had come……………all in a day's work for these hardened guides.
We learned that their truck bringing them to work that day had broken down so that was why they were late! 'Always the transport she is a problem,' they shrugged, a universal sign in Africa.
The relief reflected in our eyes, when we got to the lodge 40 minutes later. At last we could ease our back packs off our tired shoulders round a roaring log fire.
We were blessed.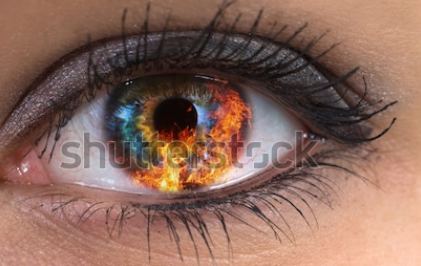 Pixabay
Steaming cups of tea warmed our hands and the chatter spilled out our individual terror and my exhilaration.
We laughed with the euphoria of kids let out of school after a long hard week.'
Elizabeth brought her adventure story to a close with a slap on her thighs.
We all collectively sighed with relief that there had been no casualties.
We got up to stretch our legs and go out to see their horses in their stables.
'The rest of the story is for another day,' she said handing out carrots for those of us who wanted to feed the satin nosed animals questing the air for treats.
'Here's to another such party, soon, with another survival story from one of us,' said Wil flourishing a carrot. 'I think it is time to tell you three, OUR survival story,' he said indicating Vi and Lila on either side of him.
'We're in on that,' replied Nicko.
'Yes please, this time next month,' replied Liz and Philippa happily waved the carrots in her hand in agreement.