Lion attack! Does the victim survive?
Lila, steaming cup of early morning tea in hand, browsed the website of the "Wil, Lil and Vi Survivors' Club" and found the most fascinating true story of Harry Wolhuter who was an early ranger in a South African game reserve in 1904. (It is today called the Kruger National Park which was established in 1926.)
This 'lion story' is told in the first person by Harry himself.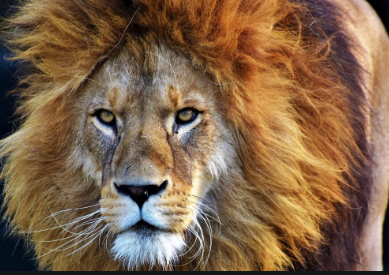 Pixabay
She read the saga and her tea grew cold as her pulse quickened. She knew that this was the story that she would tell her best friends Wil and Vi when they came for supper that evening.
It was a glorious warm evening and Lila opened the sliding doors letting in the heady scent of the Yesterday, Today and Tomorrow shrub flood her living room. The shades of lilac and purple matched the cushions on her couch.
She had prepared some exotic salads and bought thin slices of delectable ham from the specialist deli down the road.
Wil and Vi arrived hand in hand, still glowing with the announcement of their new engagement.
Wil poured the wine into crystal goblets, Lila's pride and joy especially as the cut glasses reflected its deep ruby red.
'Story first this evening,' Lila announced, 'I can't wait to tell you what came onto our website, just this morning.'
'Sounds good,' said Vi clinking her glass gently against Lila's and then Wil's glasses.
'Come on then, I can see that you are champing at the bit Lila!' offered Wil.
'The story seems to have come from Harry Wolhuter's diary.
It's set by the way in 1904, well over a century ago – before the Kruger Game Reserve was given that title in 1926….. Oh let me get on with it,' she said noting the glazed look coming over her guests' faces.
"It was sunset and the sun was a glowing ball of fire on the horizon when Bull my huge dog warned me that lions were near. My horse spooked and being a newly trained animal, it reared in fright and totally unprepared I was thrown off his back.
There were two lions stalking me and while I lay completely winded on the ground the big male, with stinking breath grabbed me by my shoulder in a vicious bite and started dragging me along the ground. Bull bravely kept the other lion at bay.
I was almost unconscious with the pain of those huge teeth embedded in my flesh and I am amazed how my powerful instinct to survive kicked in. I knew that my trusty hunting knife which I kept sharp at all times was hanging from my leather belt. In spite of the Lion dragging me clumsily along I managed to think up a plan.
I let my free right hand drag on the ground and gradually brought it up centimetre by centimetre until I could grasp my knife. I gradually fastened my hand into a tight fist around its strong handle.
I had already worked out the exact spot I'd stab him.
As his huge front leg went forward I lunged with all the power I could muster, into the spot where I gauged his heart was.
I knew I had only one chance.
Incredibly and wonderfully my knowledge of animals stood me in good stead and as the sharp dagger accurately entered his heart, this huge beast dropped me as his mouth opened in a dying roar of agony.
The second lion was cautious at this point as she was confused by Bull's persistent barking and her mate falling.
It gave me time to climb laboriously but as quickly as I could,up a sturdy thorn tree. Before passing out completely I managed to open my belt and secure it around a convenient branch…..one handed.
I lost consciousness and the black oblivion was welcome.
Guards at the camp were alerted by my horse galloping into camp with the empty saddle speaking for itself. I was 'out there' and when Bull arrived absolutely exhausted they knew I was in danger.
A manhunt was mounted and our amazing trackers could follow the path that the galloping horse had created and managed to find me.
In a ghastly journey of terrible pain and delirium I was allowed to rest for a while and then on a litter I was carried for 4 days to Komatipoort where there was a doctor. He tended to me as best he could and then I was put on a train for Barberton where there was medical care. I stayed there for several weeks, gradually recovering from my wounds. It was amazing, given how filthy a lion's teeth always are, that I didn't die from gangrene or something. The doc said I was strong and healthy to start with and that is always a plus.
Back at camp the staff skinned and preserved the lion skin and when eventually I arrived back in camp they proudly showed me how they had placed it on the wall of my room, complete with my dagger, its holder and my leather belt.
Something to show my grandkids one day and tell the story around a campfire, I speculated."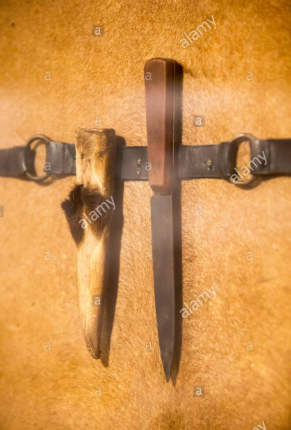 image source
The sun had set completely by the time the story had been told by Lila using the print out from the website. A beautiful green glow remained and stars began to appear one by one as darkness settled in.
'Supper will be served on the veranda,' and Lila led the way where she lit candles on the table. Wil fetched the Merlot and topped up their glasses.
'A toast is called for and I think a trip is in the offing he said smiling, 'here's to a brave man, Harry Wolhuter who kept his head in a terrible situation and lived to tell an amazing story of survival.'
The three of them clinked their glasses once again and sipped their wine in total agreement.
'Now what is this trip, Wil?' asked Vi her eyes shining. 'Do you mean that we three go to the Kruger Park to find this lion skin and knife?'
Wil nodded his head and the three raised their glasses once more, 'here's to a holiday in the wilds of Africa!'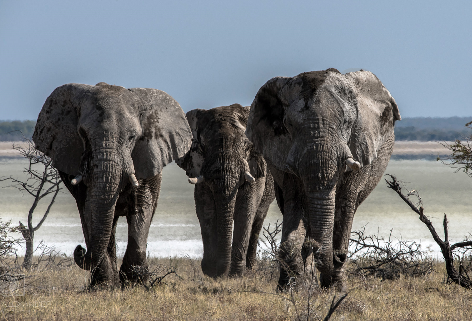 Pixabay