Fire! Live or Die?
Liz, Nicko and Philippa, new friends of the Survivors' Club trio were delighted to be invited to lunch by Wil.
Wil, his fiance Vi and their best friend Lila had thoroughly enjoyed a South African braai on their small farm just a few weeks before and were reciprocating their invitation.
Just as they had all been thoroughly entertained by Liz's adventure, survival story of her mountain climb a few weeks before, today Wil was looking forward to telling them about the accident the three of them had survived.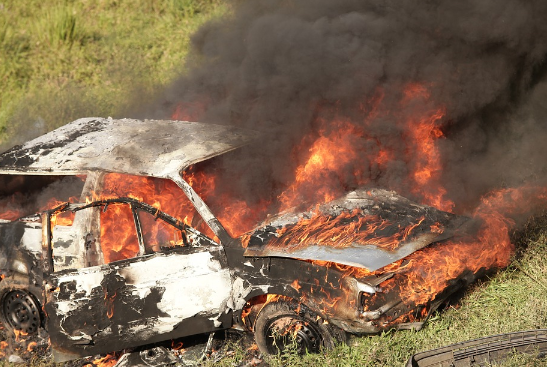 Pixabay
Incredibly, that was the way the 3 had met for the first time.
The menu included his favourite oxtail caserole served with creamy garlic mashed potato. Lila as usual provided her
famous Malva pudding served with a creamy custard.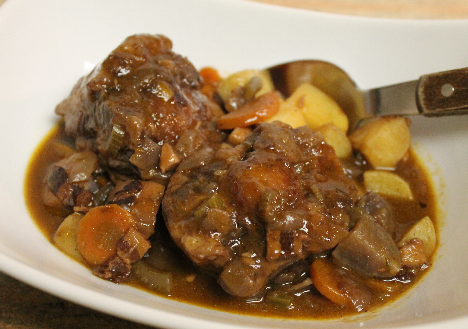 Pixabay
They were all delighted to greet each other. High fives, hugs and naturally Wil had a good couple of bottles of wine to share.
Once the succulent, falling off the bone, oxtail with seconds eaten by the two men, had finally been eaten, they sat back with their pudding and relaxed.
Wil cleared his throat and grinning at the others said introduced his survival story.
'For a hobby I used to drive a coach on short trips up the coast of Kwa Zulu Natal, mostly taking people to the airport, King Shaka.
Two years ago next month............you're invited to our anniversary party by the way,' he said smiling at Liz, her husband Nicko and her sister Philippa, I was driving the little shuttle coach to Durban from the sleepy town of Margate.
Most of the passengers were off the bus and we were down to me driving and two passengers who were strangers at the time.
Suddenly a car approached us on the wrong side of the road where it was extremely narrow and in a split second I had to swerve violently. Fortunately the road was totally deserted except for one young boy walking home from school.
When we flew over the sugar cane and turned like a gymnast in the air, rolled down the bank, we were almost invisible lying at the bottom of the bank.
There was I trapped hanging upside down in my seat belt. I'd hit my face and opened up a nasty gash so the blood was streaming everywhere. In the back of my mind I recall that there are two helpless women in the back so I figure it is my time to DIE!
Not so! Lila had broken her ankle or foot or something but Violet, I was scared of her outspoken bad tempered attitude when she had crawled half crippled onto my bus.......Vi was not going to let anyone die on her watch and she got Lila going to the best of her ablility. She somehow managed to find Vi's red bag and locate the sewing scissors she was taking to her niece for her upholstery business that were tough enough to slice through the seat belt holding me up like a trapeze artist. With her help I slithered to the floor, actually the roof of the bus and with Vi yelling at us to pull our weight, we managed to stamp out the emergency window.
Thank God for young Lucas. He came down the bank and when he saw us in terrible trouble he scrambled up the loose stones and steep bank to get help. He said it was all the blood, 3 crazy old people rolling around on the ceiling of the bus and the frightening smell of diesel that spurred him on!
Here's the part of light entertainment,' gasped Wil in the middle of his story with the visitors, Liz, Philippa and Nicko hanging open mouthed on his every word.
'As Lucas made it to the road he interrupted a boy of his own age having an emergency' pitstop' by the side of the road. When Bert saw this red faced 'cane rat' coming out of the sugar cane, he tried to run and in panic, peed all over his school shoes!' Everyone burst out laughing at the picture his words conjured up. 'It was his dad, Mr de Soto who called the emergency services.
They arrived with sirens and flashing lights and to us 3 down at the bottom, slipping and sliding in our blood we thought it was a choir of heavenly angels. Hats off to them! They helped us get far enough away from the bus so that when it finally burst into flames we were safe.'
Everyone clapped at the gasps of relief from their visitors. They all laughed as the tension had been tremendous.
Phil spoke up, 'what happened to the boys? I'm curious. Did you keep in touch?'
'As a matter of fact we did,' said Wil. 'Vi here found Lucas at his school and there was a special award ceremony to tank him for his action.'
'Yes, and we 3 met Bert's grandparents and we all went to the first soccer match Lucas was able to play 'cos we could give him his beautiful red soccer uniform for the Red Dragons and they won!' crowed Vi.
'And,' said Lila, 'Vi treated the whole team to magical milkshakes............................. look, i've got photos on my cel phone.'
'You will meet the de Soto family, Bert's grandparents and the boys at our 2 year celebration and hear all the details,' concluded Wil.
The evening had drawn in and Wil had lit a fire. He had filled their glasses with a smooth red wine and all 6 of them raised their glasses and toasted the survival of Wil, Lil and Vi - of the Survivors' club.'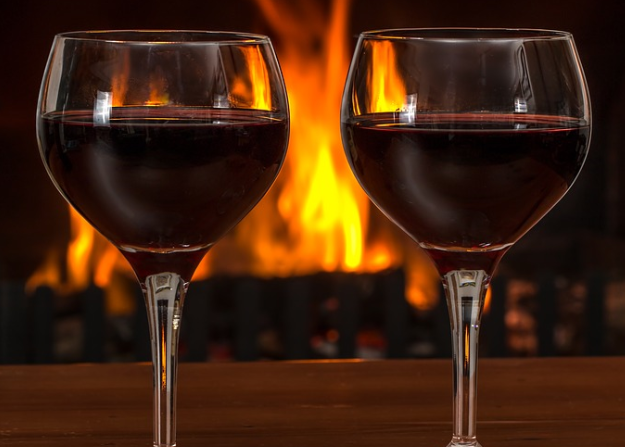 Pixabay