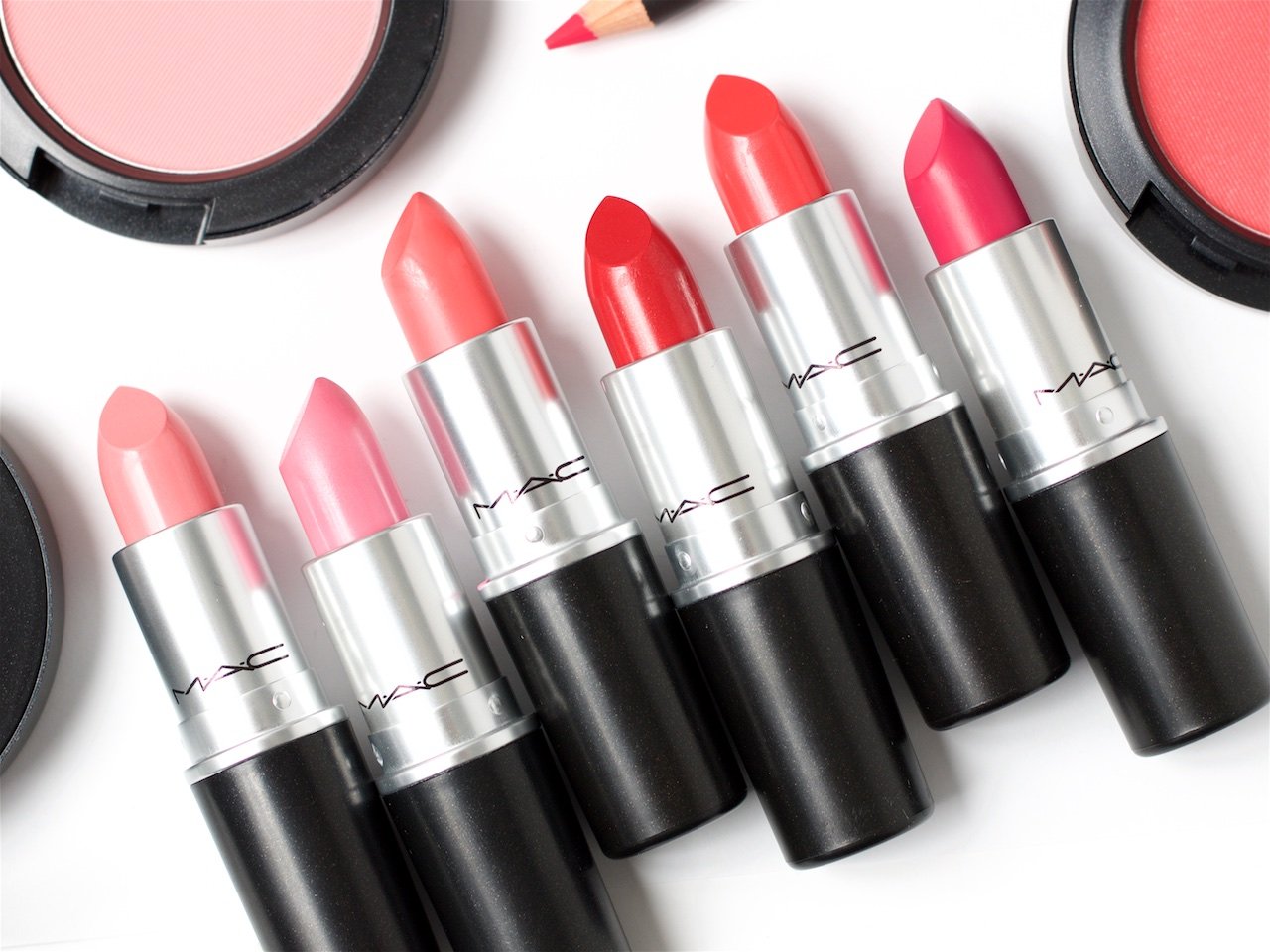 When I say Mac..
And you think of makeup instead of a Computer ...
You are my soulmate!
Makeup is my passion, and obivously MAC is one of the leading brands in the makeup world.
They're especially known for their awesome lipsticks in 1 billion different colors, textures, finishes etc. 
So let's go - my all time top 5 MAC lipsticks !!!


1) Ruby Woo
You can't go wrong with a classic red lip!

2) Diva
Still in the red family, but much deeper and maroon-y. Perfect for fall!



3) Velvet Teddy
You can't go wrong with a nude like this one! Velvet Teddy was one of the first mac lipsticks I ever bought and I keep repurchasing all the time!



4) Partyline
Perfect for a night out - a deep cherry-pinkish red!



5) Lady Danger
YES! This one is a real eyecatcher!
It's definitely not for everyone, but I personally love an orangy-red lip in the summer, with a tan. I just think a bright lip makes your whole outfit so much more fun!







Please let me know: What are YOUR favorite Mac Lipsticks/Lipsticks in general? Are you more into nude colors, reds, pinks, or oranges?