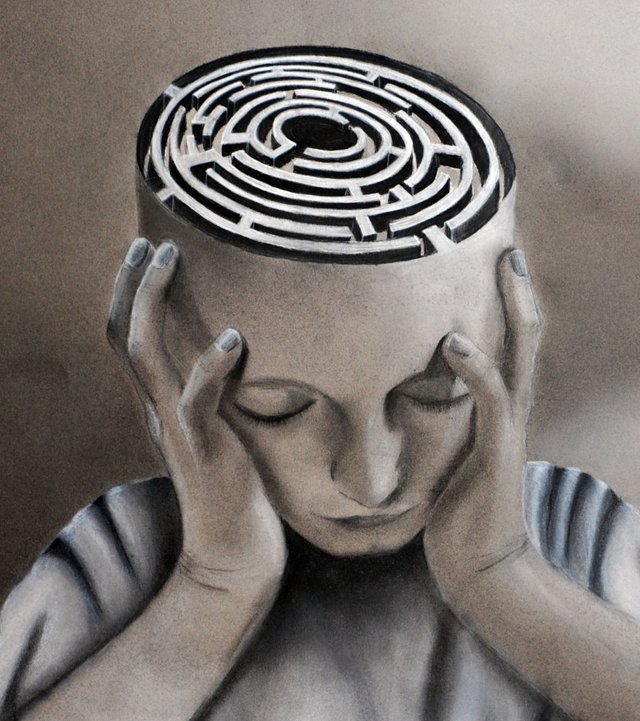 It is generally said that this is the "age of ignorance". Considering that the nuance of ignoring is not simply not knowing, but not wanting to know despite having access to knowledge, is a fairly accurate view. Since we have never in history had, not even by chance, such free access to information. We are not even too aware of what the Internet has meant. Any previous generation would be unable to imagine such a thing.
And yet we seem to choose not to know. In a way because the downside is that the information overload is such that we don't know how to process it and prefer to be distracted by trifles. It's a paradox, isn't it? The ease of access is so wide that the mind rejects it. We could almost say it' s fighting to stay the way it was.
Beyond this, we have recently observed that we are in a state of confusion. Loss of mental clarity. It is as if we have become so imbued and overwhelmed that this has resulted in a total lack of perspective. As if in the face of any idea that is presented to us we do not have the capacity to discern.
We seem to have forgotten to think, in the broad sense of the word. The thing is, I see this every day in all its facets. Nobody is clear about anything and any nonsense generates debate because we have lost our minds. Unable to stand back and analyze any idea or fact. As if everything were a mere argument to be won and only the arguments for it matter, whether it is fallacious or not. And we lacked the capacity to refute.
Is this the "age of confusion"?
It even seems that some intellectuals today are the ones who merely know what others have thought, expressing themselves through technicalities and unclear language. On the contrary, if the thought is clear, the expression of it should also be clear accordingly, as a reflection of what it is. Because clarity is not complex, but crystalline. Everything else is a simple ornament that tries to hide its own meaninglessness.
Reading many books, for example, does not necessarily mean that you have understood them. That still requires clear thinking.
Is this the "age of stupidity"? The human beings of this world, for the most part, have relegated all responsibility to others... yes, even to thinking. But what is stupidity but chronic "mental confusion" (or lack of mental clarity)?:
"- They better think for me and that's it. Why should I wonder about anything by myself?"
Just because all the information is not available does not mean that it is not true that the amount of information we can freely access today was unimaginable just a few generations ago. But we are neither aware nor appreciative of it. That we prefer to waste our time on Facebook or watching videos on YouTube is another matter.
Without the access we have had it would have been very difficult to develop and deepen spiritually as we have been able to do. We probably wouldn't have ever gone from being social misfits, weirdos.
The problem is never the tool, but the use made of it (which is a matter of free choice). Many of us are agreed that this is a time of confusion, which is characteristic of the modern age. The opposite of confusion is not erudition but lucidity. One can be very erudite and have no criteria whatsoever with which to put at the same level data that are good with others that are absurd or, through a bad use of logic, start from true premises and end up with a wrong conclusion. We could exercise ourselves in the art of discernment and logic as well as in the art of decision making. To all the above we must add the capacity of concentration, because a mind that is not attentive will hardly grasp the meaning of what it is perceiving and, in addition, the capacity of memory is related to that of attention.
Moreover, confusion is not only due to ignorance but also to emotions that cloud judgment or reason. As a clever person who believed the advertisement of a job offer was clearly a scam, his desire to find a job impeded him from seeing such a gross deception; or we have all had the feeling that we did not want to see what a person looked like and we saw him when it was too late. Therefore control of emotions is also necessary.
We notice how the internet has diminished our ability to concentrate, it is more difficult for us to read several chapters consecutive of a book, which we did very easily before (Even though some books are useless. Just to confuse us more, to keep us dizzy without understanding anything because this has been written by people as confused as us). We are also more likely to watch videos or listen podcasts than to read a book. It seems that in today's world everything is set up to create minds without memory, concentration and discernment.
And we're pretty sure we left things in the inkpot.
References:
https://en.wikipedia.org/wiki/Cognitive_distortion
https://en.wikipedia.org/wiki/Category:Barriers_to_critical_thinking
Image: Abigail Ahern "Confusion"