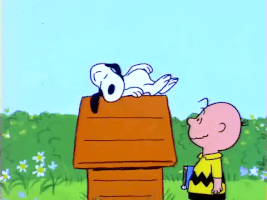 Everything was done by the Author: myself @josevasquez With Graphic support, according to the sources cited
SUMMARY OF MY HUMBLE ADVICE OF LOVE FOR MY FRIENDS: LIVING WITH EQUITY, HEALTH AND HAPPINESS!
Today I have wanted to write an eloquent and pleasant Poem of Love.
Different love, "counselor", sincere and full of life.
Healthy and happy life that I love, more than life with pain.
Pain that overwhelms me, to evidence a person suffered.
...
My advice is of Love, of Loving God, of Loving Life,
of Loving the neighbor and Loving the good Health, above all;
To Love Happiness and Successes, that in yourself Its welcome;
Love and learn to Live Happy; because we all already know how to die.
...
They are refreshing things that in my mind worry, full of color,
desires of life that exalt my soul, with tender condemnations.
If God gave us life, to live with happiness and love:
Why harm it and affect health with bitterness, fights and sorrows?
...
Because insurance will pay dearly, with serious consequences, for their failures and fears;
never bet or do anything against your Life, your Health or your Happiness,
review your past and present, and understand that everything comes from your own mistakes,
then, build your Future today, of good Vibra, Life, Health, Equity and Happiness.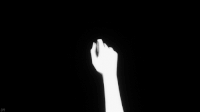 The best thing is to share with all your good friends,
and enjoy with your partner, family and children,
we should laugh, sing, dance, play and have fun,
but, very restrained without exaggeration or anger.
...
I hope you read, understand and reflect on this game text,
I pretend to live, learning and teaching with the truth.
Although it is not apparent, it is very easy to be Happy and Successful,
and safeguarding good health in every sense of reality.
...
With good intentions, my humble advice expressed,
ideas that I learned from experiences and impossible to forget,
practices of my life that I enjoy at all times,
next to the Sea, the Earth, the Moon and the Sun in its transit.
...
To enjoy good health is to enjoy the miraculous absence of diseases.
To be happy, is to live the full emotion of enjoying what I have without saying goodbye.
Living is more than existing, it is enjoying equal first and second chances.
To live with good Health and Happy is to enjoy the simple things that God offers us.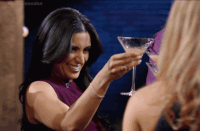 My honesty in words I transmit, and I feel happy to leave it expressed,
I am happy without envying and without wanting or asking for what is foreign or impossible to achieve,
I have good Health because I take care of myself and achieve goals with disciplined perseverance,
I take care of my Life, Health and Happiness, avoiding for something of less value to change.
...
Happy I am, without offending, mistreating, humiliating, or being petty, selfish or hypocritical,
I keep myself healthy, collaborating with humble sincerity, despite all my mistakes,
I live Happy and Healthy, supporting the right of mutual respect and the Love that incites me.
I can not harm or abuse anyone, I do not want them to do it to me, nor to have regrets.
...
I'm sure that those who understand and practice it, their good lives can improve,
Eating healthy, without vices, exercise, enjoy, rest and love, are priorities.
For example, I thank the woman of my life, my Love, who on my way my life could cross,
and together we learned to live, to be healthy and to be happy in the earthly glory of heaven without Hades.
...
I just need God to live well, be healthy and be happy, I do not need anything or anyone else,
because with God, Life, Health, Equity and Happiness my success and friends are guaranteed to live and grow,
with God on our side to protect us and take care of our Life, Health, Happiness and everything else,
sincere advice of Equity to all I want to deliver, without hatred or resentment to fear.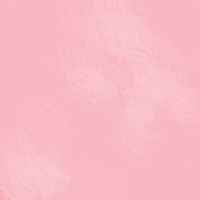 Why look for the five legs of the cat in the stars? If nothing better or similar we can reach.
Taking care of ourselves is our duty and if someone or something toxic affects us, we just move away,
We forgive our debtors and those who offend us, just as God forgives us and teaches us to forgive.
Because the important thing is to continue living without trauma or problems, with Quality of Life, Health and Happiness.
...
This strange and "adviser" poem without metrics for my friends of Steemit, with a lot of love I dedicate,
to motivate them to try to get up every morning in gratitude, with beautiful smiles drawn,
and to spend each day rationally, with God grateful to be Living, Healthy and Happily Rich.
Faith, equity, hope, dedication, discipline, patience, education and work, the keys to success applied.
...
Would it be worth jumping into the dark abyss of cold flames, disease and death, for a feasible goal?
Can we ignore the sad detail that once sick, unhappy or dead, there will be nothing to enjoy for which we immolated ourself?
Because Yes we must live, be healthy and be happy; we must feel, think, speak, act and, if necessary, omit, with an honest precaution.
Because if we continue with a bad attitude, we will not be able to live for a long time, nor will we be healthy, nor will we be happy, nor triumph, through a poultice of vulgar attitude.
...
Why worry unnecessarily? If the best is to analyze, plan, manage and occupy us, without becoming bitter or sacrificing,
Supported in God, we apply all the ideal and pragmatic possible with rational intelligence, commitment, trust, faith and friendship.
Because if in a better and honest way we do everything, we will be fine and we will always be healthy and happy, delivering knowledge,
and in that sense I publish my humble Advice of Love for my friends as I have always wished: LIVING WITH EQUITY, HEALTH AND HAPPINESS!
Source of Images: https://giphy.com