As punishment, 3 year old Sherin Mathews, was left to wait alone in the late hours of the night for refusing to drink her milk and is now missing.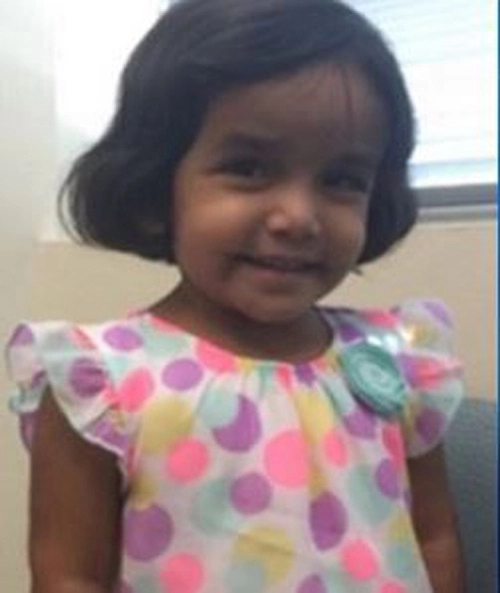 Wesley Mathews, father of Sherin Mathews, admitted to local authorities that he left her near an alley as " punishment " over milk dispute. According to reports he returned 15 minutes later to notice the 3 year old missing and didn't call the police till 5 hours later. Strange isn't it ?
Little Sherin Mathews has developmental issues and limited communication skills according to a release from Richardson Police Department. Due to negligence of the father, the family only goes on to suffer more heartache. On top of the ongoing search, a 4 year old was also taken from the family and placed in foster care. It was stated in the reports that the family has had prior contact with family services but does not go into detail as to why contact was made. 
Wesley Mathews was arrested later that night for child endangerment charges, but he was then released on a $250,000 bond. During questioning, Wesley Mathews also told police he left in an area popular to coyotes. Some argue this was all premeditated and after reviewing details it's hard to argue otherwise. One thing is certain though, a young girl is missing and a family is broken. 
I also read in the article that police have discontinued an Amber Alert due to insufficient evidence. If you live in the Texas area and have any information, contact local police at 972-744-4800.