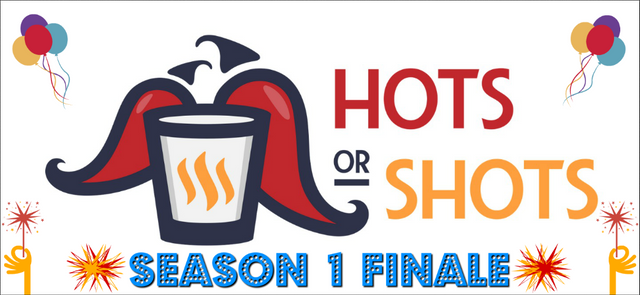 Hello You Fine Steemians!


Welcome back to another episode of
Hots or Shots!


Today's episode marks the end of Season 1.


I've had an absolute blast making this show for all of you.
I truly hope you've enjoyed it as much as I have.


Before we get into it though....I want to thank the following......
The Guests
@harleymechanix
@picokernel
@richardcrill
@lenadr
@curtvictorbryant
@nidolabz
@sevinwilson
@liberty-minded
@tygergamer
@instructor2121
@giftedgaia
@jacobts
@sykochica
@papa-pepper
@snook
@katrina-ariel
@enginewitty
@lukestokes
@anarcho-andrei
@sward-in-stone
@freedompoint and @mattdamon
@sircork
@toddmck
@ruwan
@ajaxalot
@swelker101
@nathanedge
&
@basilsolomon
You are some of the coolest people I've ever hung out with.
It's been an honor meeting all of you!


The Sponsors
@booster
@chibera
&
@steemmonsters
You guys helped make this show a possibility and I can never thank you enough!


All Of You!
If it weren't for all of you fine citizens of steem....this show wouldn't exist at all.
This show is made for all of you and your support is insurmountable.
Hots or Shots is 100% funded by the income generated right here on the steem blockchain...
That's only possible due to everyone in the community that has taken the time to watch it.
Your upvotes and resteems have been humbling to say the least.
So from the bottom of my heart...
THANK YOU!
Like Minds
Although season one of Hots or Shots has come to an end...there's still more to come.
I have a new show launching in the next couple of weeks.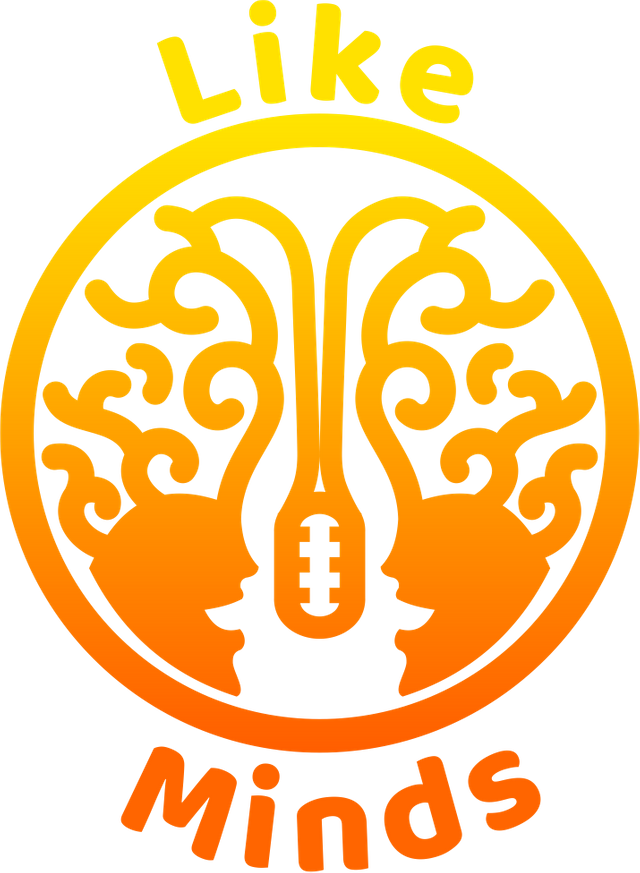 It's a podcast styled show...with myself and @giftedgaia as co-hosts.
I don't want to give to much away just yet...but I will say there are going to be some very cool segments in the show created by other steemians as well.
We will utilize the @vimm platform to streem all recordings of the episodes,
at which point we will then release edited versions of the content here.
Once that show is up and running I'll start planning Season 2 of Hots or Shots.
So stay tuned!


Finally
It has come to my attention that steemit inc is giving away some exclusive trips to SteemFest.
It would be a true honor to represent this community there and I would absolutely love to film/perform some new episodes live at the event.
If any of you want to help make this a reality, you can nominate me at the following link...
https://steemit.com/steemfest/@steemitblog/win-a-trip-to-steemfest-3
Even if you don't think I should go...I urge you to go nominate your favorite creators.
Of course I hope you consider me as well, but yeah.....
go do that...
NOW!!!
Then, hurry back and watch this...
I proudly present to you...


Hots or Shots
Episode 28
The Season Finale
with
@basilsolomon
Let's Get Sauced!
Thanks For Watching!