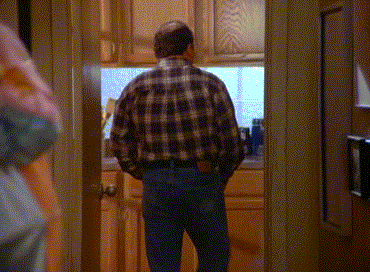 When you have an idea for a steem post
So I have been engrossed in steem for the last week. My normal routines have suffered. See, usually I have my Pilates class MWF at 8:30. Last week I was off since I had to take my son to summer school. In that time, I was blissfully creating, posting illustrations and other life musings with reckless abandon.
Today I went back. Normally I might suffer a minor setback from being gone. That was the case today, but throw in idea overload while trying to participate and I was lost. I mean, give me 50 frickin' minutes to take care of myself free from distraction. Is that too much to ask? Apparently it is. The fatigue and misery set in quickly. I was out of touch with everything around me, held captive by new projects swirling in my head. I felt that queasy feeling take over - the kind that sets in when you know you should stop. Jesus. Am I that much of a loser that I can't focus on self care? I don't know what happened. I thought I was going to vomit. For the first time ever I had to leave class 10 minutes early due to mental energy that plagued me from remaining in the moment. It's like I couldn't stand to be away from my creative hub for an hour. That is messed up.
A total reverse of artist's block and I'm not sure how to handle it. It's a first for me.
I'm sure I'm not the only one. Anyone else feel like sharing how their routine has been shaken to the core?
It's utter madness.