Hockey game with my father for Christmas
Yesterday, December 23, I had the opportunity to take my father to a hockey game, the Tampa Bay Lightning vs the Florida Panthers, at Amalie Arena for am early Christmas present.
My father is a big hockey fan, especially of the Lightning, our local hockey team. They have enjoyed an incredible run over the past few seasons, making the Stanley Cup once, Eastern Conference Championship twice and winning the President's Trophy (awarded to team with best regular season record) last year.
Though they are not off to a hot start, games are still quite enthralling, giving way to fun amongst all in attendance.
The owners of my company have box seat season tickets, that include all you can eat and drink for free. Before we started eating, I had to snap a shot of me and my father.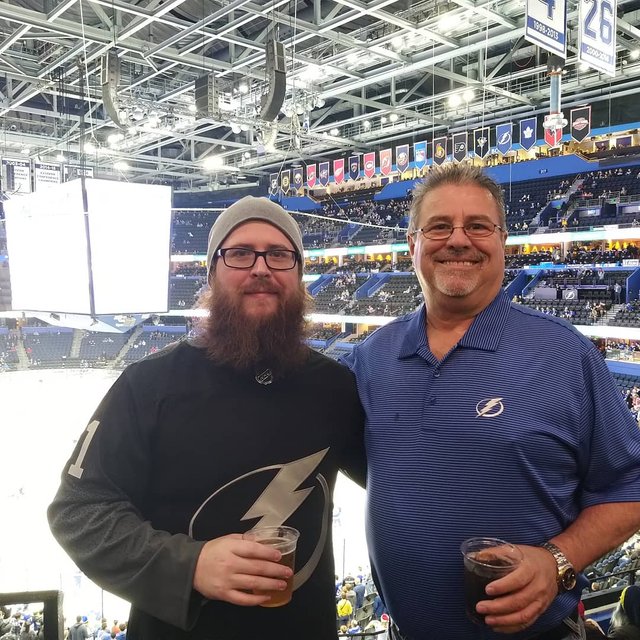 Once we found our seat location, it was time to dig in. On the menu was what seemed like everything...sushi, meatballs, chicken biscuit sandwiches...but what excited me was what was shown below. They had all you can eat oysters, scallops and ice cold beer. Delicious!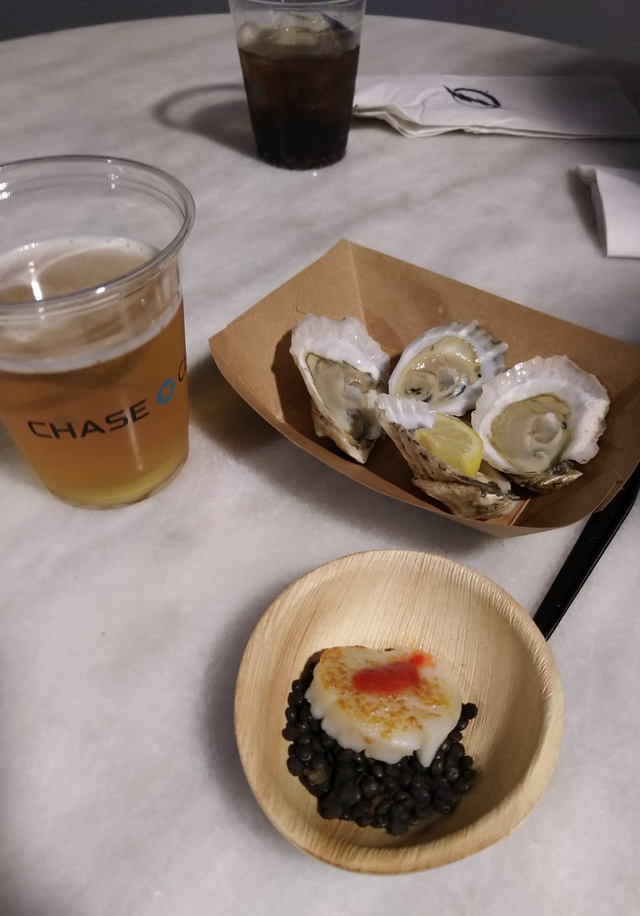 Next was the pregame rituals. The Lightning have one of the coolest pregame setups. They play "thunderstruck" by AC/DC, along with having a youth kid go to middle ice, raising their stick to get the crowd going, along with loud thunder sounds. The video for the pregame show is below. The sound is tough to hear at first, but it gets clearer:
Once the game started, it was all Lightning. They scored three goals in the first period in route to a 6 - 1 blowout. They were led by their usual catalysts, Defenseman Victor Hedman, Winger Nikita Kucherov and winger/center Brayden Point. I was lucky enough to film a video as they scored their 5th goal, via the power play by Alex Killorn, shown below.
What an amazing time with my dad, sharing a sport event that we both enjoy and also what a great way to celebrate the holidays together. If you ever find yourself in the Tampa area, make sure you try to catch a Lightning game. It is always packed and always a good time!