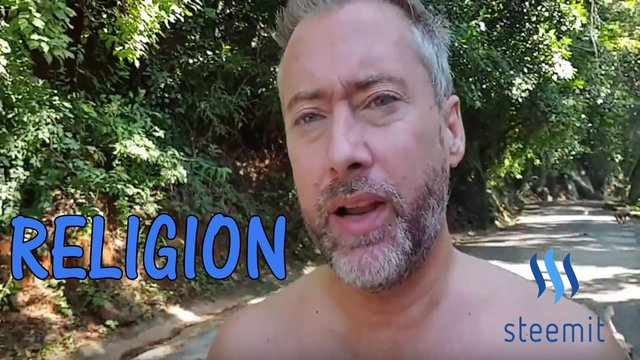 As I strolled today with my five completely non-compliant anarchist dogs I decided to delve into the nature of reality. And, in particular, I got into one of the two things you aren't supposed to talk about... probably because if you talk about them you'll realize what a scam they are... religion.
By religion I mean man-made organized, dogmatic, pay-to-play frauds that sell, not offer, God to people.
But, more than that, I mostly just questioned everything. That's kinda just my thing. I'm the adult version of a 5 year old child. "But, why?" is my most asked question in response to a statement.
And the more you ask about religion the more you realize what a joke it is.
Religion has nothing to do with spirituality, though... which I am very into.
Anyway, you can hear all my whacky views on it here:
You may be surprised to hear in the video that the craziest religion, in my opinion, is actually atheism.
Check it out to see why. And leave comments (which I am sure there will be more than a few!) on where you think I am wrong... or right!
In an upcoming video I will go into what I think reality is and what is actually going on here. Stay tuned here on Steemit for that coming soon!