So I saw this in a supermarket bathroom earlier...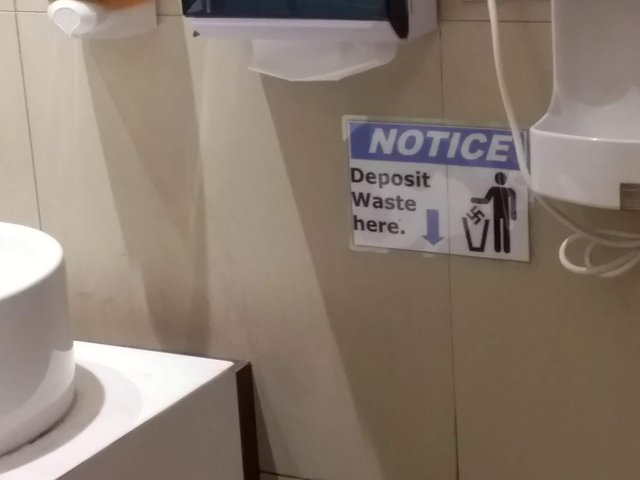 ---
Was this meant to depict a person throwing away his (surya) good luck and prosperity? Or, is it meant to depict a person throwing away wàn and the manji (or all of creation)? I'm not naive. I know that they're trying to equate Nazis with trash. I get that. Given the atrocities that they performed, I can't say it's unwarranted. But, what the posters fail to account for is that the swastika is a symbol used throughout history by different cultures, each with a different meaning. The trouble with symbolism is that we can't, nay we shouldn't generalize its definition. Much like with words, especially in a global community that we live in, one person's interpretation may be wildly different from another's. That's why context is key, and most importantly, we have to be careful to consider other people's interpretation.
I can't believe I had this epiphany inside a public bathroom. But, aren't bathrooms the birthplace of the greatest ideas after all?
---
First time to use Steepshot by the way. Could you tell with the hashtags? Haha!
---