Life Always Finds A Way... (To Screw With Us)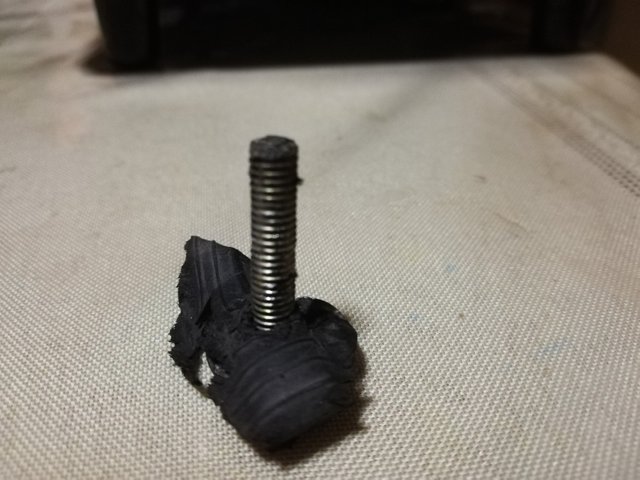 ---
Last week, my tire pressure monitor lit up, but we couldn't find the source of it. I brought in my car to the vulcanizing shop the other day, and they found a screw had a punctured it. A measly, one-inch screw. Not even a nail. A freaking screw! Blunt edge and everything. Even the picture above looks like a middle finger to me.
But, the whole ordeal made me think about an understated lesson. Bad things will always happen. They're almost unavoidable, in fact. We can't control how often they appear, but we can control how we react to them. If we refuse to move on and let things bog us down, we're the only ones that lose. So, this is just a reminder to roll with the punches and adapt to whatever life throws at you.
I got rained on after I gave away my umbrella, my sidemirror got dinged after I let a jaywalker pass, my name got a hit on the police database even though I haven't committed a crime in my life, I sent money to the wrong person, and all of that happened in the span of one day. But hey, I'm still alive, aren't I? At the end of the day, all we can do is laugh at our own misfortune and be thankful that we still draw breath.
That, or because my leg is dripping wet because our dog peed on it.
---
Join me in my Year of Resilience!

---