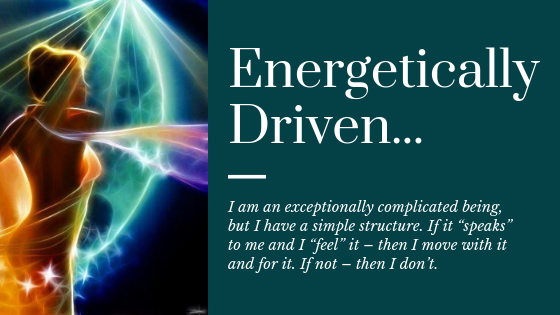 See that painting in front of you? Ok – well go ahead and touch it, feel the paint – the texture… absorb the colour. Now – turn your back on it and close your eyes! Can you still see it? Can you still feel the texture? I can... Hi, My name is Jayne – and I am an ENERGETICALLY DRIVEN individual...

This declaration never proves disappointing as a general conversation spark. People always have a million enthusiastic questions and truth be told, I seldom know how to answer most of them. I have learnt over the years that there is an abundance of character diversity in this world, and having been one of the more "eccentric" types for most of my life, I have developed what I consider a slightly higher level of general acceptance for the many varying paths than many others may have. This is most likely due to the copious ridicule endured as a teen because of said "wild tastes and behaviour" – but for the most part, none of that detoured me.

I am an exceptionally complicated being, but I have a simple structure. If it "speaks" to me and I "feel" it – then I move with it and for it. If not – then I don't. Not complicated is it? Well it isn't to me… but it is somewhat "curious" to many others. I really don't know how to explain it any simpler… in fact earlier this evening I used an analogy amidst a conversation where I actually described myself as somewhat primal when it comes to decision making… "If it "smells" good, then it's a yes – and if it doesn't, then it's a no!"hahahaha and this may seem fundamentally ridiculous to many, but if I actually cut through all the crap and look at how I process things and make decisions…. This is essentially all that is involved. No, I don't walk around sniffing peoples butts lol – but I do tend to gravitate to a VERY vibrational frequency.

Very little of my PRIMARY and life changing decision making is done with my head. True story! I actually had a little say about this in the comments of a post here on steemit not too long ago, and it became abundantly clear, VERY quickly that the individual that I was conversing with was primarily logical and very much not only "brain driven" – but LEFT brain driven… and the concept of not being brain driven at all was a completely foreign concept to them. They had a reference and book derived analysis for essentially ANYTHING I had to say, so ultimately – I just smiled and walked away. You can take a horse to water, but you cannot make them drink. I don't expect anyone to understand how I function, it is not for you to understand in the first place – it is for ME to understand. In short – I don't "think things through"… no, I "FEEL things through".

I feel all of it, everything, ALL of the time. I am receptive to EVERYTHING! People upon meeting, moods, deceptions, relationships, quarrels, joys – EVERY-THING! I did not ASK to have this, but I have it, and it does not end there. It literally extends to every facet of my life… decisions I need to make – be they personal or business related… absolutely EVERYTHING is driven by an innate SHOVE and energetic reception of "this is good or bad".

I have this to such an extent, that many times I will pick up the energy of others in a particularly heightened emotional state. (Normally a negative one, because those generally resonate a lot stronger for the sheer desperation of "whatever" situation.) I then take on that "state" and will approach the individual and ask if everything is ok. Most people don't like to spill their guts when they are feeling distressed or emotional so they will respond with the all too familiar human "I am fine" – which frustratingly, leaves me feeling very confused. Everything in me, will say that what I am feeling is coming from "that" person, but they said they are ok – so then I start to question myself. More often than not – after some time, they will disclose that there was in fact something wrong – but as I am sure you can understand (I hope) – this is never an easy burden to carry… especially when it isn't even your own. BUT… having said that, I honestly would not change it for the world! I am who I am and I will continue to "feel" my way through this life… My heightened energetic connection to essentially everyone and everything is a gift and I will respect it as such!

​

❤❤❤

Until next time...
Much Love from Cape Town, South Africa xxx
Jaynielea
FOUNDER OF THE POWERHOUSE CREATIVES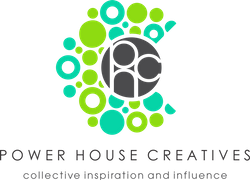 A community of individuals who are dedicated to producing quality content
which adds value to the Steemit platform and beyond.

IF THIS IS TAGGED AS A PHOTOGRAPHY POST, ALL IMAGES ARE MY PROPERTY