Hello?
I haven't posted in a while. Too much turmoil and no way for a regular person like me to make sense of it all.
Too much negative news in the real world too. I am an upbeat person by nature, but have a sensitive soul too, so I know I have to limit the amount of negative things I let myself be exposed to, so that I can protect myself from being torn down by the world.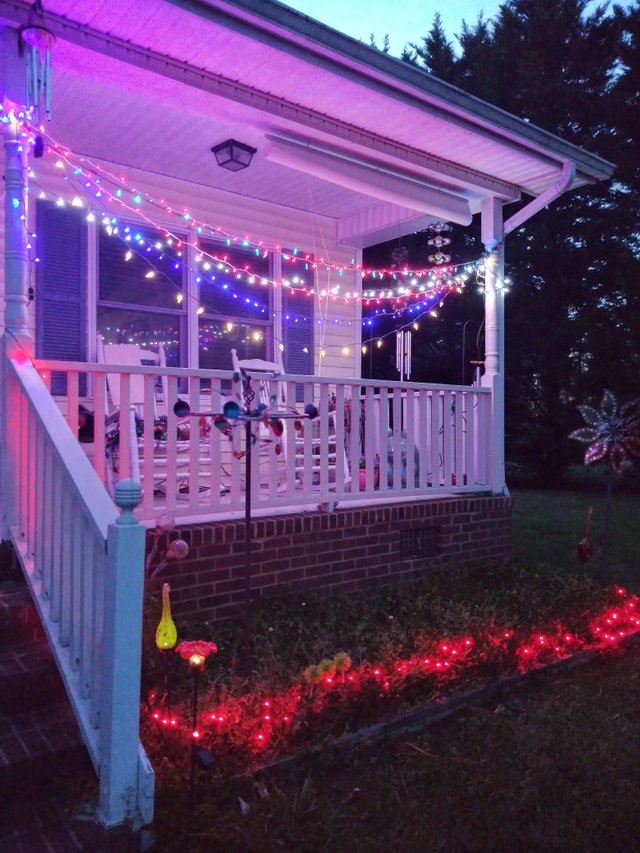 With that in mind, as I was working yesterday afternoon, (at home of course), I thought I needed to do something bright and cheery for myself and others. We are homebound now, except for essential outtings. I don't have a big problem with that as I am a self proclaimed semi-recluse anyway. I had heard there were some people that were putting up Christmas lights as an upbeat sign during the downbeat times.
Somehow, as much as I adore all things Christmas, I didn't seem to want to do that, however, I also love outdoor lights of any kind, so my mind went over what all I might have and what I could do with it. I came up with some red, white and blue random strings of lights and yesterday I hung them across my front porch.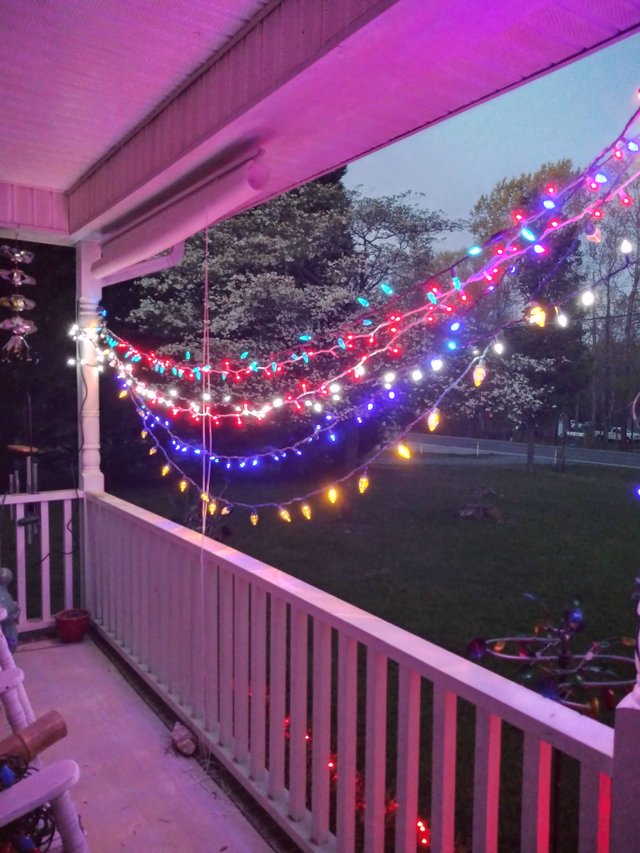 They are somewhat randomly hung, but when it got dark, they were an amazingly happy sight. I left my blinds open most of the evening so I could also enjoy them from the inside as I watched TV and art videos.
happy sigh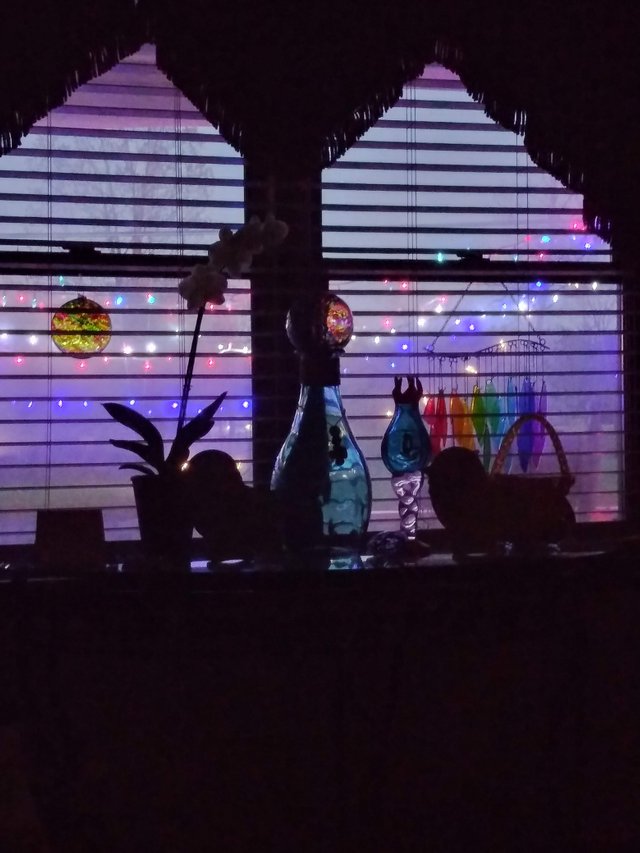 I am hoping it made the people riding by a little happy too.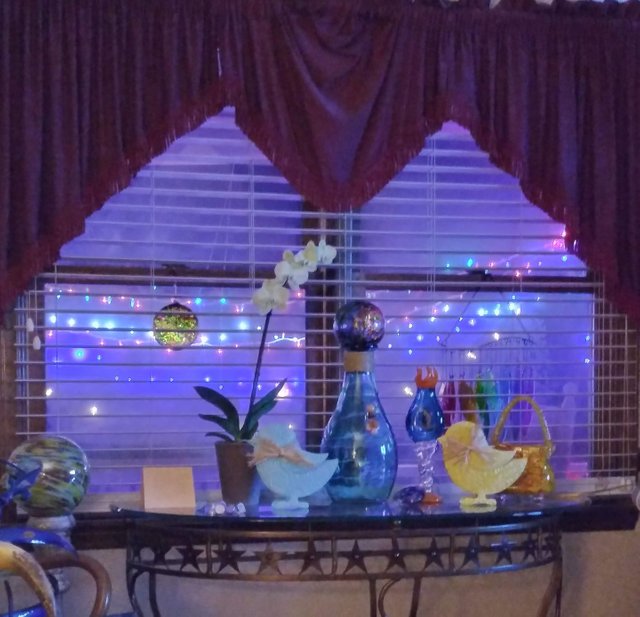 I don't know how many of my Steem friends are still here. I know some are posting in Steem and Hive, while others have gone totally over to Hive. I haven't been there yet. Not sure what I am going to do, because I don't want to spend any time thinking about it for now.
If you are reading this, I hope you are doing well and that your heart is happy.
Love ya !
Jacey