Straight outta Blockchain!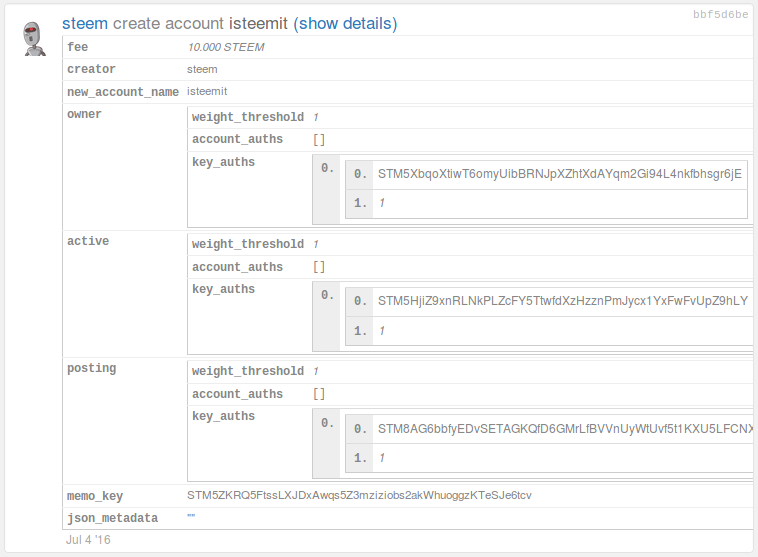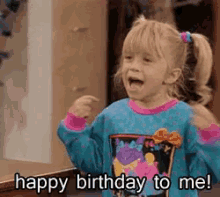 Hello everyone! I hope you all are doing well. Today is a special day for me. A year ago, this day - I joined Steemit.com and it has been one of the most amazing things to have ever happened to me. A lot of wonderful things happened since I joined Steem.

The Highlights
I owned a cryptocurrency for the first time in my life because of Steem.
I paid for my college with rewards earned from Steem. All of your encouraging upvotes were put in a good cause :)
I am working on an academic research paper based on Blockchain.
Started writing poetic stories - newly found passion.
Met very smart and supportive people and made friends - I learn a lot from Steem.
Helped others understand blockchains and the possible problems they could solve using blockchains.
---
I made a lot of friends, some of whom, I talk to on a day to day basis. I learned a lot in past one year than I have in years before. I'd like to mention a little about the ones who played a significant role in my entire Steem journey.
He is my first Steem-friend. He is member of the team that actually made the first Steem promo video. We mostly talked about other things than crypto and had daily conversations about our day. His feedbacks as comments were very encouraging and I must say, I miss those comments now as he seems to have left Steem for quite sometime. If he ever returns, I hope he reads this thank you note!
He is an amazing person to talk to. He is very senior to me but his passion towards life is amazing. He has been a great friend to me and has always shown his support and encouragement towards my work on Steem. It's been great to have him around and talk to him about various life-related things.
This is a little secret that probably even he isn't aware of : I was not always a poet and I had barely written two-to-three poems before posting my first poem on Steem about life. When I had shared one of my posts with him asking for feedback, he also took time to read the poem about life and he told me that he liked the post and the poem as well. It was this encouragement by him that fueled my passion for writing more poetic stories with message. I worked really hard for hours to write them the way I wrote them - moreover, I enjoyed every bit of writing it.
Today, most of my friends on Steem know me for writing a different style of poetry that I call poetic-story and it all began with his encouraging words. You never know when a simple compliment can turn into words of motivation and encouragement. That's also the reason why you'd always see me on #artist on Steemit.chat, checking out posts and giving genuine feedbacks for the work that I like with the hope of encouraging them.
Now that you know how I got started with writing poetic stories, you should also know that donkeypong helped me with my writing with his constructive feedbacks. He took time to read my drafts line-by-line and helped me write and structure my posts better. He has been one of the most supportive persons on Steem and has always backed my efforts with his encouraging feedbacks.
Pfunk! He has always been there for me. From suggesting titles to my poetic stories to giving feedbacks and suggestions, to giving constructive feedback, to setting up my first Steem miner, to helping me understand every little thing about the steem blockchain that I couldn't wrap my head around, to just having a casual conversation about our daily lives - Pfunk was there. He still helps me to this day if I ever bug him with my blockchain related questions.
Pharesim! He has supported me with my research related queries and has provided help with any technical difficulties I had in understanding the functioning of blockchains. I've had long conversations with him trying to understand how things worked at the most basic level with me asking him questions with lines from Github projects directly.
We now mostly talk about PEvO. It's a great blockchain based project that he's been working on and I've been actively participating in it whenever I get time, by sharing the word around or by discussing about the state of project. His help has been immense!

In my opinion, he is one of the smartest personalities on Steem - hands down. I don't know if he still remembers me as it was a long time ago since we had a conversation but he helped me cross my research hurdles by guiding me with my research problem at points where I didn't know there could be a way out. His guidance and suggestions were immensely helpful in my entire process of the academic research.
Anyx also persistently encouraged me with his feedbacks on my post. We mostly talked about Anime and also about research and mostly about our daily lives.
He helped me during the early days of my Steem journey. He helped me shape up my writing in most of my posts.
He is a cool person to talk to and is very helpful. He has a great vision for steem and intends to work hard to achieve it. He explained to me the importance of networking and helping other people in need.
When it comes down to hands-on Steem related work or code, he is super-helpful. Be it understanding about witness nodes, servers or workarounds or clever hacks for several code failures, he has been extremely helpful. I have learned a lot from him. This guy codes! And helps other code!
He has been really helpful and supportive to me since our first interaction at setting up the bitshares wallet using one of his guides. He is an awesome person to talk to. He is one of the most experienced and updated crypto users on Steem and being able to talk to him and learn about ICOs and various aspects of life itself, has been amazing.
---

I am where I am today mostly with the help of people who encouraged my work and guided me. I cannot thank you all enough. I don't know whether name-calling will be appreciated but this is probably the best I can do at the moment.

---
My journey has been amazing and I was able to accomplish unimaginable things with the help and support of everyone here. I would like to mention each and every person who supported me from the beginning. It's great to have your back. To the new people, who encouraged my work - a humble gratitude extending my thank to you. It wouldn't have been possible without all of you. A lot more to look forward to, much more responsibility and work to do. Let's make the best use of Steem :)
Special thanks to Ned, Dan and their amazing team for creating this awesome platform! Even you might not have imagined how this is changing lives of people and empowering them.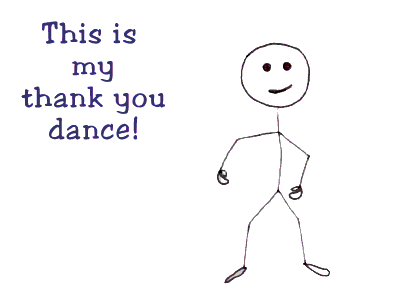 source:
isteemit