Germany's Most Beautiful crystal-clear Lake
The most beautiful crystal-clear Lake of Germany is called a konigssee lake. If you dream of taking pictures of the boat or ship while flying in the void, then you will visit southeast of Bavaria,konigssee lakes, near the Australian border, Which is situated in the continent of Europe.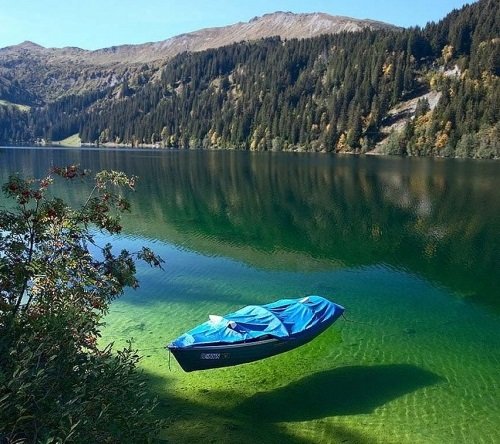 Source
The Konigsee lake is the clearest water lake in Germany. This lake is Germany's third deepest lake. It is 190 meters deep. Most of the lake is within the Berchtesgaden National Park. This lake is the cleanest lake in Germany.

Source
From 1909, only electrical/light vehicles are allowed to keep this lake crystal-clear. For this decision, The place becomes more attractive because of the environment of this place. No other place can bid this environment.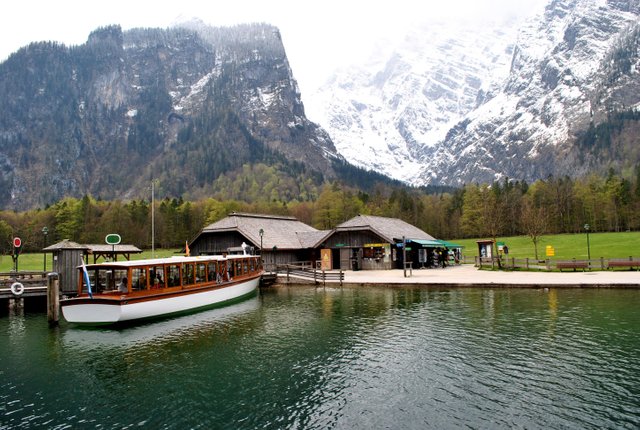 source
Some tourists are disappointed because they can't swim or dive there. Many people want to take advantage of this environment with this crystal clear water but it's totally Prohibited but don't worry about that because this place is magical that you don't need to swim or dive, you'll be pleased by the beauty of this nature.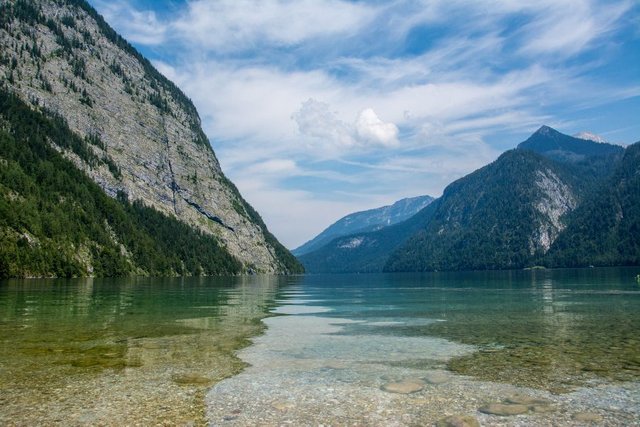 source
According to the scientists, this lake is made by glaciers during the last ice age and It's finely bound with Steve Rocks. You will find an amazing eco-sound from there because the lake is bound with the mountains.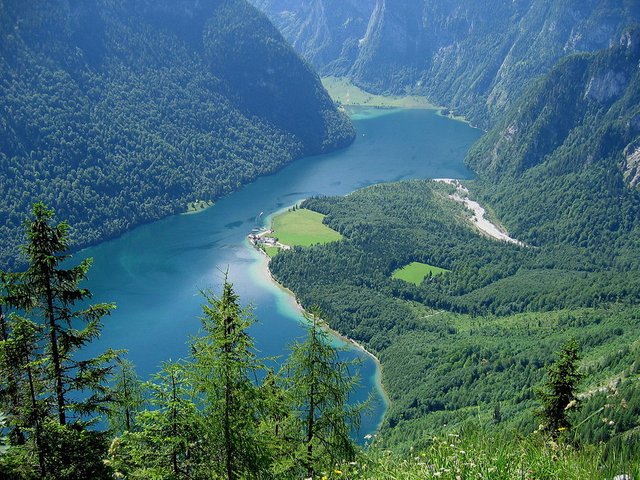 source
The place is so neat and clean that you can't pull the garbage on the lake. If you want to visit there then you will know that not only the lake but also in their forest, you can't pull any kind of garbage. The forests beside the lake are very spacious that if anyone wants to stay there then he/she may never come back from the forest and the hole place, there is no other transport without a boat. '
Thanks to all. Have a good day.................
Sakib Rahman
@isakib55