The family vlogs their daily activities and it is very interesting, entertaining, and worth the time to watch!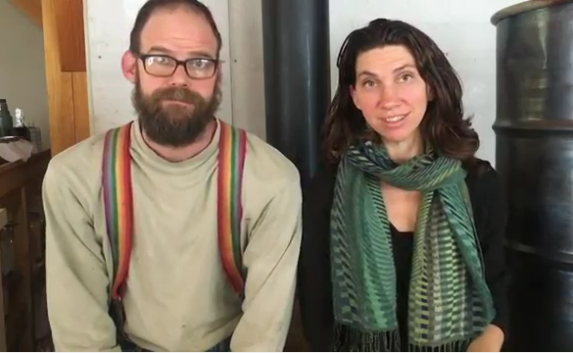 What is fouch-o-matic?
It's a youtube channel that has tons of videos about living off the grid on your own homestead.
How to re-purpose things like pallets, scrap metal, and other things into useful items, but so much more!
It's about leaving a light foot print, living on a small budget, and still enjoying life.
If you haven't seen this series, I invite you to watch just one episode, and after seeing one video, I'll be surprised if you can restrain yourself from watching another. :)
As a viewer, these are the instant benefits you may notice:
1. Avoid waste
This lets you really take a second look around you, and realize what you are holding on to that you truly don't need. Where are your priorities? Where are you spending your time and money?
2. Build it yourself if you can.
Buying something, instead of build-your-own never has the same amount of gratification, nor the build quality.
They always try to build or repurpose something first. The enginuity is quite spectacular!
3. Experience nature.
You can read about how to raise a duck, and see it on TV, it's not the same, until you have your own ducks.
Don't want to have ducks? ...then don't. I'm just explaining the difference. There are certain life experiences that a book can only begin to describe. Experiencing things in person, yourself, gives you a lot more appreciation for the finer things in life.
4. Empower yourself
One of the most important lessons I believe the fouch-o-matic folks have learned, is how capable they are as time goes on.. The more they do, the more they are able to do. Getting out there and living "the good life" doesn't mean sitting in New York city in a tiny apartment, buying take out food. Get out and experience the real world if you can.
5. Life is about family
The core of what they are doing, is taking time to enjoy each other's company. These kids are interested in the daily projects and routines more than most people would expect. I've not seen them in every video playing video games.

There is no TV blaring in the background as they talk to the camera. Their household is much different than your regular household in the city. ....and it is comforting. It brings me back to "ease of mind" which is a post that I wrote just a few days ago.
If you want to experience some "ease of mind"... check out fouch-o-matic on youtube.
Here's a sample video: