The Psychology of Trying Again - Why Is It So Important?
Ah, the eternally-persisting question. Why should we keep trying again? Aren't hundreds of failed attempts enough? Why, why, why? That's what most of us think to ourselves when we've failed once or twice.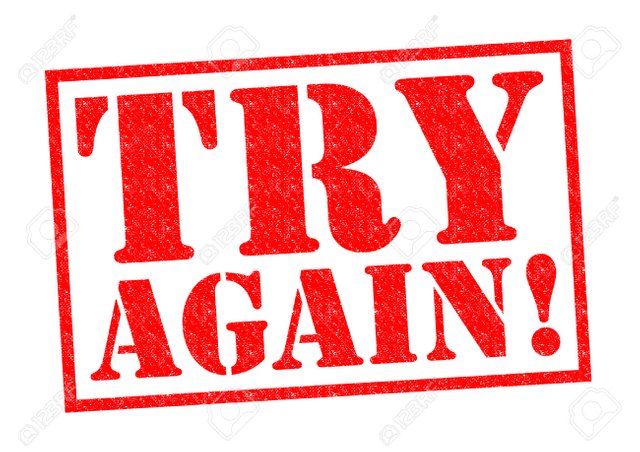 I think that when you fail at something once, an "alarm" goes off in your mind. You start scrambling to think why you've failed and where you went wrong. Honestly, whenever I've failed at things, despite all my attempts to figure out my wrongdoings, I can't figure out where I went wrong. I've always needed that "someone" to tell me my mistakes. That recording of events that shows you a timeline of you and your mistakes. I believe that that's because of my mind thinking that "I didn't do anything wrong and yet I failed. It must mean that I can never succeed at this thing." This thinking forms the basis of the "trying once is enough" mentality.
If I didn't do anything wrong the first and I still failed, then it must mean that success in that particular thing is impossible. That's the impact of the first failure. When you totally give up after that initial failure, your mind is then programmed such that you start thinking that if you failed, then everyone else must too.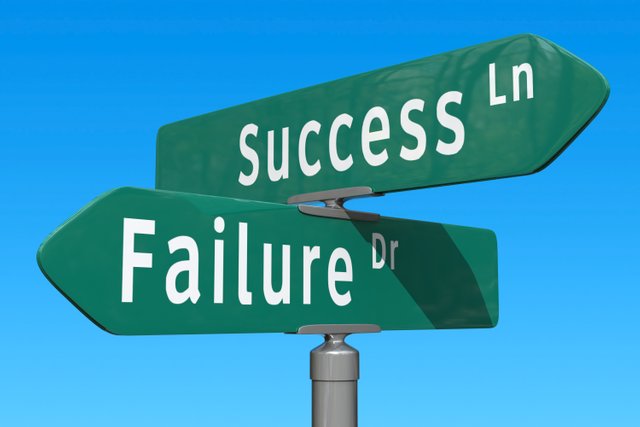 However if you try again, you start to notice your mistakes. You start to notice the little and the big things where you went wrong. You correct each of them one by one, trying again and again and again. Eventually, you develop such a method that acts as a catalyst for your success.
We wouldn't be here if not for trying again. We owe all of our progress to continuous effects and sheer force of will. It's in man's nature to both succeed and fail. To enjoy success and failures. Should the latter happen to you, the worst thing that you can do in such a moment is giving up. There come such moments in the ups and downs of life where man loses all, even a slither of hope. The universe pierces his eardrums saying, "Give it up." At the same time, hope, somehow, somewhere, whispers, "try it once more."
Greatest discoveries, and inventions are the fruit of continued efforts.
We have to often face failure in our lives. Sometimes, some of those failures have more of an impact than others. Some crush us, some we are okay with. But this doesn't mean failures are totally and completely bad. They are good... in a way.
Far better is it to dare mighty things, to win glorious triumphs, even though checkered by failure... than to rank with those poor spirits who neither enjoy nor suffer much, because they live in a gray twilight that knows not victory nor defeat.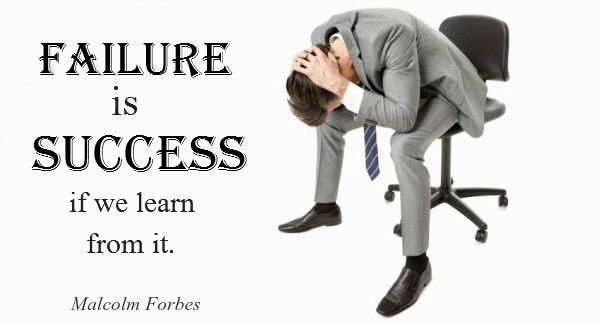 Failures are fine. Sometimes, they are better than successes. The thing that is infinitely worse than failure, is never trying. If you never try, you can never fully realize the potential you have in yourself. If you do try, you start to realize your potential, you start to figure out where you stand. And that is the first step to improve yourself, to know yourself, and to get back up every time you fall.
Our greatest glory is not in never falling, but in rising every time we fall.