It seems that no matter where I live, there are all these wildfires, bringing with them danger and destruction in their immediate vicinity and smoke for miles. And this smoke goes on for days, even weeks.
Last Fall I was in the San Francisco Bay Area, and we had 2 weeks with so much smoke from fires burning around the area that I had to wear a mask just to go to the mailbox. Even in the house, which has a whole house air purifier, my eyes were constantly burning.
Then I moved to northern NM this Summer and of course a week after I get here a fire starts about 25 miles away that has been burning ever since. The air fills with smoke every night, when we should be airing our places out to fill them with cool night air, in preparation for the hot Summer days here in the desert. But even now, at about 7am, it's too smokey to open up the house much. I did leave one window open overnight just to make the temps in here bearable today, but that one window smoked up the entire house.
Meanwhile my friends still in the Bay Area say there is also a fire burning there now, and that they left their windows open one night to wake up to find actual ash on all their furniture!
People with asthma are using portable oxygen tanks here. One night I actually slept (as best I could) with one of those paper-like masks.
I don't know about the CA fires, but I know both of the fires burning near here (one also in CO near the NM border) were set by humans. What's wrong with these people?
I feel bad for any homeowners losing property, and doubly so because the tax code introduced this year no longer allows a deduction for loses due to wildfires. (Billionaires can however deduct the cost of fuel for their private planes, but I digress.) But the real danger isn't just loss of property, but loss of life.
When I say loss of life, I mean immediately, as in death as a direct result of the fire. But also the cumulative effect of breathing smoke means more health problems, from lung problems to heart to stroke. We need clean air to breathe. We need that every day.
Anyway, not much to say to make any real point here. Just observing that the West is burning, and the people are breathing the smoke, and other people are setting the fires. Crazy world.
Fire in Northern NM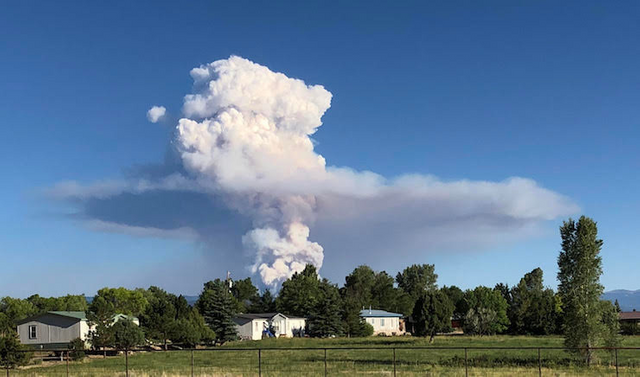 (photo source: Taos News)
Fire in Northern CA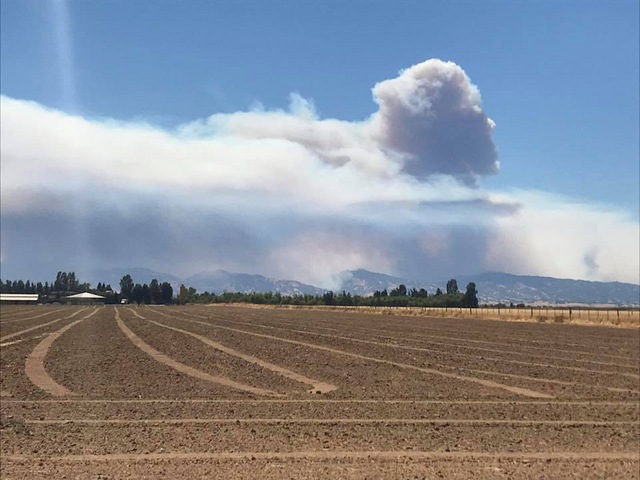 (photo source: My friend Alyssa Morrisey, from near her house)
Resteems always appreciated