Is Your Vehicle Overheating???
Is your vehicle overheating, or taking a lengthy time to warm up(in the colder months), and/or if the air is taking a long time to warm up the inside of your ride..
Then you may have a thermostat that is faulty and it's time to change it out.
[Video Source]
Or, it may be coming from other components of the vehicle, like in the video below...
[Video Source]
Let's hope, it is not a leaking head gasket or a bad radiator, because that's a lot of cheese to be forking out for those repairs!!
All in all, hopefully it is just a bad thermostat... And it's needs to be replaced for a new one..
Image Source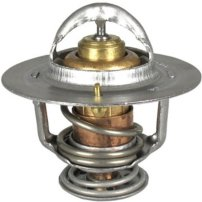 This component is relatively cheaper than others.. Ranging from $6 - $20 give or take, depending on what you drive..
Image Source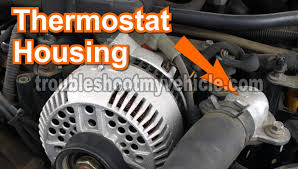 All thermostats are covered by a housing, and most are located on the front or the top of the engine.
Keep in mind that when you get a new one, make sure it has the correct temperature rating for that vehicle!!
Image Source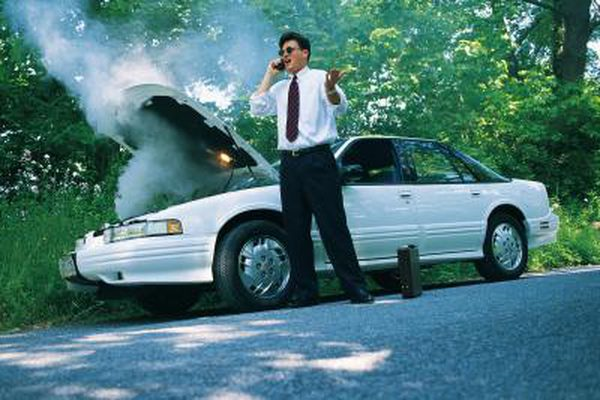 We don't want to end up like this fella on the side of the road making phone calls,(probably calling for a tow truck)..
Image Source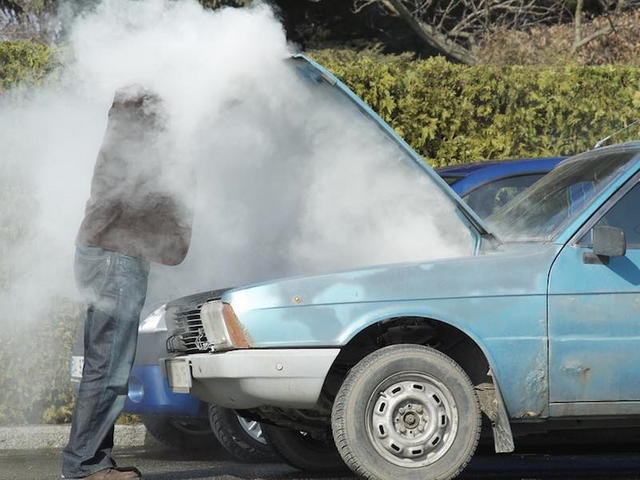 Or like this person covered in smoke to where you can't see anything...
Notice I haven't done any LOL's or Ha's in this post... Because this has happened to me ;-((
I Hope These Videos , Were Informative To You All...
Thanks For Viewing!!