Living Amongst The Culture, Not Of It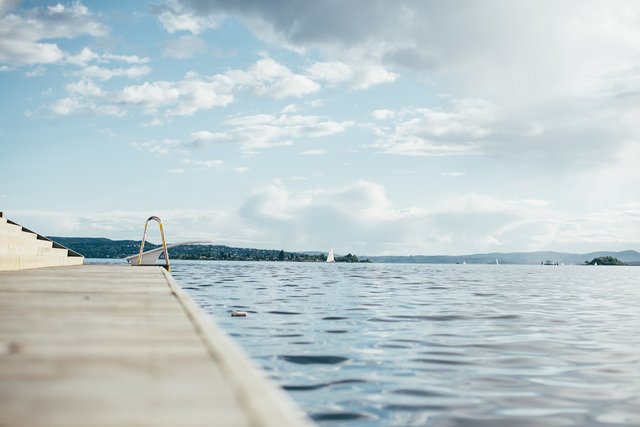 Image by Foundry at Pixabay
Minnesota, land of 10,000 lakes. The Big Man's parents own a small lake cabin at a lake about an hour and a half away, and so we have the privilege of going there during the weekends if he isn't working. It's nice to be able to get away sometimes, and I try my best to enjoy our time there.
However, there is what I would call a "lake culture" that is very easy to get sucked into if you don't watch out. I'm sure this kind of attitude exists all around in some form or another, so maybe you can relate. The idea of taking every opportunity to make it all about "the lake life." The weekend becomes all about packing up and heading to the lake to lounge, do water sports, drink, and "live the life." A vacation mentality I suppose. It's a culture that is about living it up; it's focused on "the experience."
Now, I don't think going to the lake and enjoying oneself is a bad thing. But what I'm getting at is that it can be a very slippery slope into getting sucked into this culture's mindset. The thing is, what the culture promotes leaves one (in my opinion, whether they realize it or not) feeling empty and sometimes just exhausted. Why? Because this culture promotes self-centeredness. It's all about me and/or my kids. What's missing from the equation? The One who gave us all of this to enjoy in the first place. There is no room for Our Father in this culture; He is long forgotten. Why would we take time out of our great fun and relaxing to focus and set apart time on Him? Whenever we leave Him out of any area of our lives, an emptiness quickly sets in.
Again, I don't think there's anything inherently wrong with enjoying all these things. I think it's great to get out and enjoy the Father's creation. But like I said, there's a emptying culture mindset out there and if you surround yourself in it, it can be all too easy to get sucked in.
What about you? Do you see something similar to this going on where you're at? Do you ever feel like you're walking on a fine line?