So, I've been thinking...
I'm getting older. Life is passing by. Time is sneaking out of my grasp, uncontrollably, insanely, and incessantly. Keeping myself busy and my mind occupied, I've been preventing myself from thinking about Life, Time, my goals or the purpose of my life.
Distractions... a solution?
For several years I have considered "free time" as a threat. I forced my mind into a bubble of "safe" activities such as work, reading, watching movies or series, sports or outdoor activities... My subconscious mind knew exactly how painful thinking would be so it shielded me from it.
It's happening now
Every once in a while, and it's happening now, I'd stop and think. Frozen and stunned, I'd analyze my surroundings and say to my self: how and why did I settle for this?
IQ tests, personality tests, language exams, they all say I have too much potential to be stuck in this meaningless life of mine and yet... here I am, drowning in my routine and seeing no way out.
This probably is the reason I can't write anything useful or entertaining; because all I'm thinking of lately is this.
I did try a few things and applied for some opportunities that can eventually work. So even if I'm falling off a cliff right now, I have thrown a few grappling hooks one of which can stick and save me from falling anytime soon, meaning there is still hope.
There is still hope
I might get out of chasing my fundamental needs and start doing the great things I believe I'm destined to do.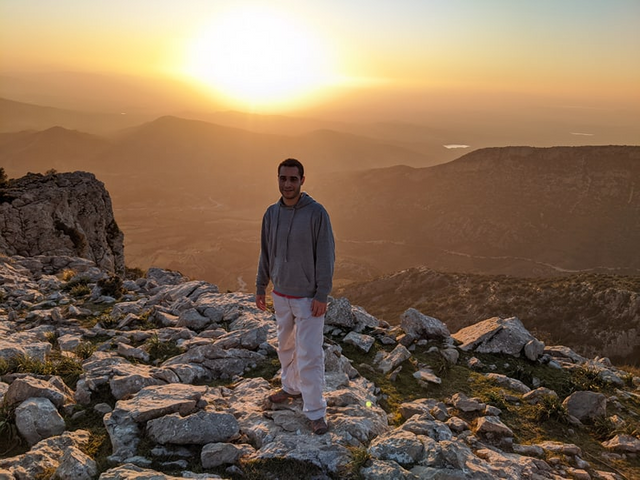 (yup that's me ruining such a beautiful landscape with my presence ;p )