Chart Explaining Ikigai: The Japanese Secret to a Long and Happy Life
Ikigai is a Japanese lifestyle concept and loosely translates into 'the joy of always being active'.
It is the ultimate mix of one's passion, mission, profession and calling. Some people are fully aware of their Ikigai, but for most it is a quest. To find your own Ikigai you'll have to dive into several Japanese therapy concepts. OR: you get your hands on a book where that's been done for you already.
Lucky for you, here's a chart that shows you the basics!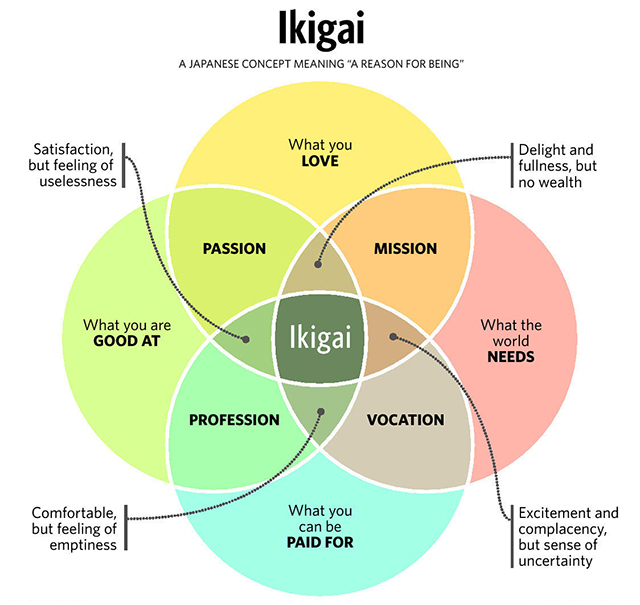 Follow these links to further information or some of those books:
https://the-numinous.com/ikigai/
https://www.amazon.com/s/ref=nb_sb_noss_1?url=search-alias%3Dstripbooks&field-keywords=ikigai