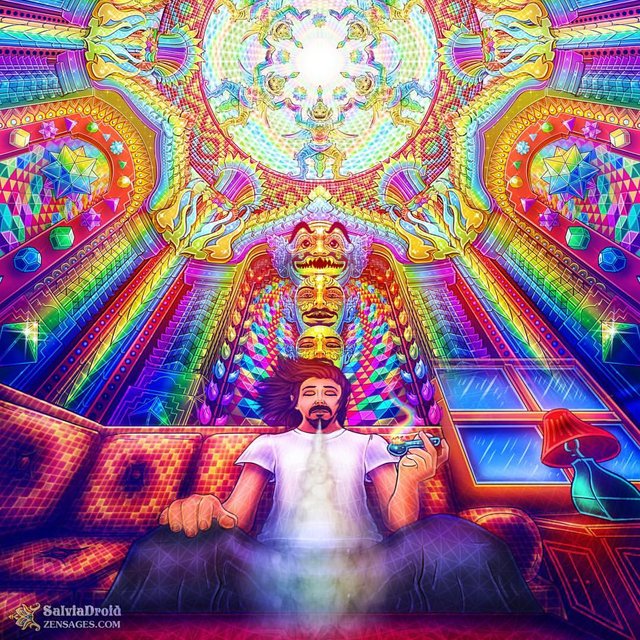 Section 6- A Commentary in Poetry and Rambling Rumination
Wandering Thought Center Mind
On nothing in particular
By: Haji, Naadantra Natha, BeFree
Published by Corey David Haag
Printed on the third sphere from the Sun for the Benefit of ALL!
First Printing, 2017
http://bsfabw.wix.com/bsfabw
---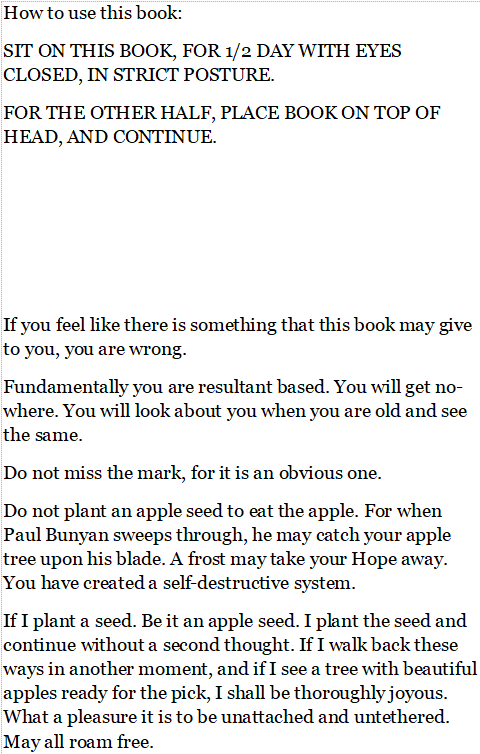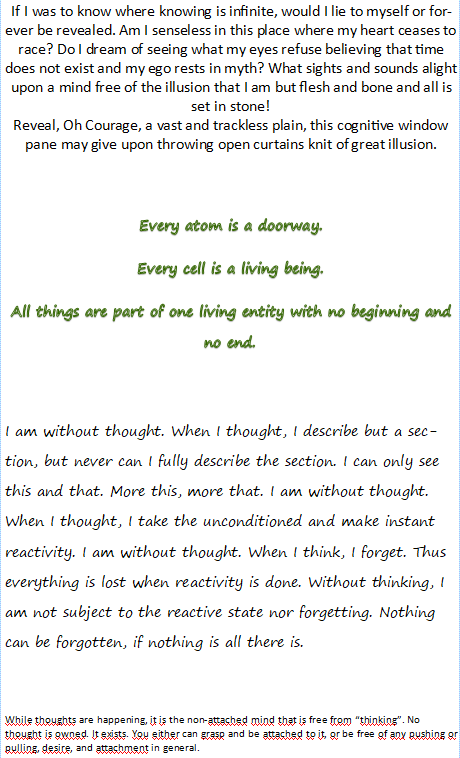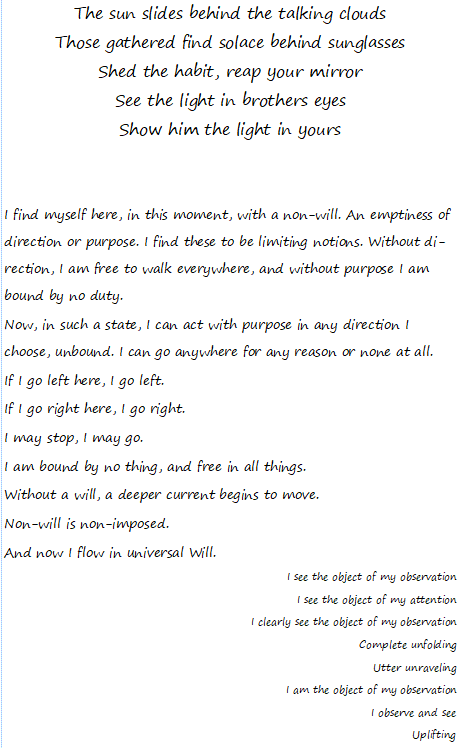 Discourse-
Stop blocking your eyes from the Sun. You are alive because of the Sun! Recognize your maker and King!
Recognize Life!
---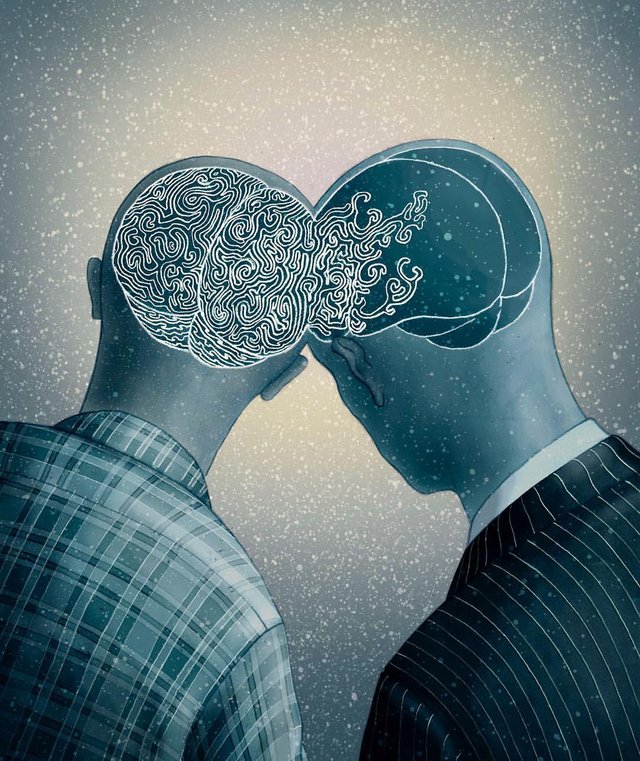 @psychadelicmaniac
In Closing-
To read the book in order, visit here
Section 1 Invocation
Section 2 On Communication
Section 3 On Intellect and Observation
Section 4 The Meditative Mind
Section 5 Fear, Confusion and the Gently Shifting Dimensions
To make a purchase in support of Wandering Thoughts, use the link below:
http://www.lulu.com/shop/corey-haag-haji/wandering-thought-center-mind/paperback/product-23623160.html
To order a book using crypto, please message me below and we can work something out.
Check out the incredible projects We are working on at the
Warriors Of the Rainbow Lodge @therainbowlodge
Warriors Of the Rainbow Lodge Distribution @worldistro
Keep up with a series called The Community Design Dialog:
First Section-Social Enterprise in and for Corporate Relationships
Second Section- On Artificial and Organic Hierarchy and the Imperative of Structure to Function
Third Section- Systemic vs Holistic Approach to Business and Life
Big Ups to @kennyskitchen for creating a community movement here on Steemit to benefit the movement toward common-unity and supporting unwaveringly the development of a better world!
Infinite Blessings!
BeFree