Reading "Money Is My Friend" by Phil Laut
Today I'd like to recommend a book I have been reading, while waiting 2 hours at the post office, which is called "Money Is My Friend" by Phil Laut. Every day I drive a staff member to the post office to send all orders for my wife's eCommerce site and as yesterday was a public holiday, today was very crowded.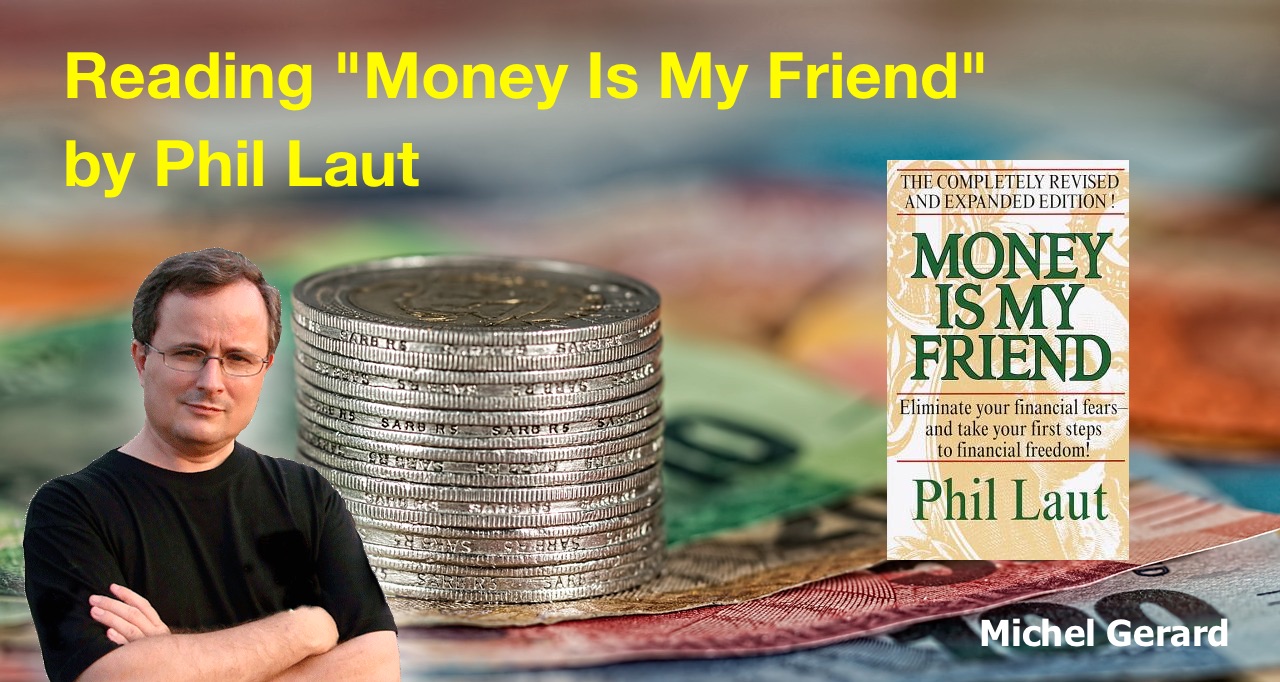 During these inevitable waiting time it is good to have a good book so your time is not wasted, but invested in knowledge. That's the first time I'm reading "Money Is My Friend" and this was on the recommendation of Douglas Lampi, my mentor in the Cryptocurrency Trading Course (use coupon "michelsentme" for 20% off) on Digital Currency Traders.
Reading "Money Is My Friend" by Phil Laut
The full title of the book is "Money Is My Friend: Eliminate Your Financial Fears -- And Take Your First Steps to Financial Freedom!"
It was published in Mass Market Paperback on March 1, 1999. I was looking for a Kindle version of the book, but unfortunately it is available only in paperback on Amazon.
You can buy the book here: https://www.amazon.com/dp/0345432797
This is the kind of topics that we are not taught in school and consequently we rely on what we learned from our parents or other people closed to us. Being successful at building wealth is in fact a matter of programming yourself correctly for it and knowing the different money laws explained in the book.
If you have issues with money it is often due to past programming and poverty consciousness, together with an inability to save and invest money, so money works for you and not the opposite.
Learning about all these ideas in the book can, I believe, make a positive change in your life as it will certainly help me progress in my journey to wealth. 
What's in the book?

This is the description of the book on Amazon.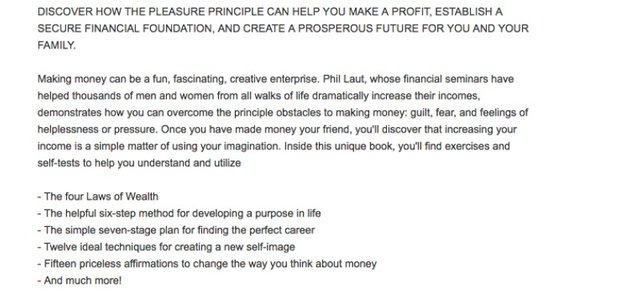 These are the chapters of the book. 
Introduction

Chapter 1: Prosperity Consciousness

Chapter 2: The Earning Law

Chapter 3: A Short Course in Philosophy

Chapter 4: Prosperity and Psychology

Chapter 5: Increasing Your Income

Chapter 6: Common Causes of Poverty Consciousness

Chapter 7: Couples and Money

Chapter 8: The Spending Law

Chapter 9: The Monthly Percentage Budget

Chapter 10: The Saving Law

Chapter 11: The Investing Law

Chapter 12: Your Own Business

Chapter 13: Selling

Chapter 14: Investing in Real Estate

Chapter 15: Investing in Securities

Chapter 16: Neuro Linguistic Programming Applied to Your Finances

Chapter 17: Putting These Ideas to Work
The book is 160 pages and it is a very fast read, when you start reading it,  it is difficult to stop.
I recommend that you familiarize yourself with the four Laws of Wealth, which are the earning law, the spending law, the saving law and the investing law. The chapters on prosperity consciousness and common causes of poverty consciousness are also very interesting.
You can buy the book here: https://www.amazon.com/dp/0345432797
Would you upvote this post and follow me for more because this will encourage me to make more posts about books I like to read and that can be useful for you?
Michel Gerard