An unidentified flying object in my photo.
Recently I went to one hill in Bashkiria. I was checking on the version about the dumps of ancient quarries. Or very ancient coral reefs. Who will be interested in the video below. But I'm talking about the other. There the photographs were made along the way, and then, looking through, found a certain strangeness.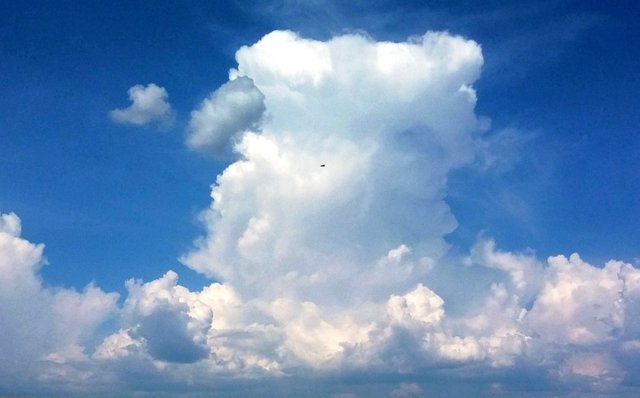 Against the background of clouds clearly visible black point. Or even point. And some unidentified flying object. And it's not photoshopped. Now I think about how to identify it.
And while I think trying to post the promised video, which also has a lot of questions to our all-knowing science. Maybe local scientists will explain to the lazy pensioner. Will spread out, so to speak, all on shelves.