Signs Of Spring Scene, Er, Seen!
---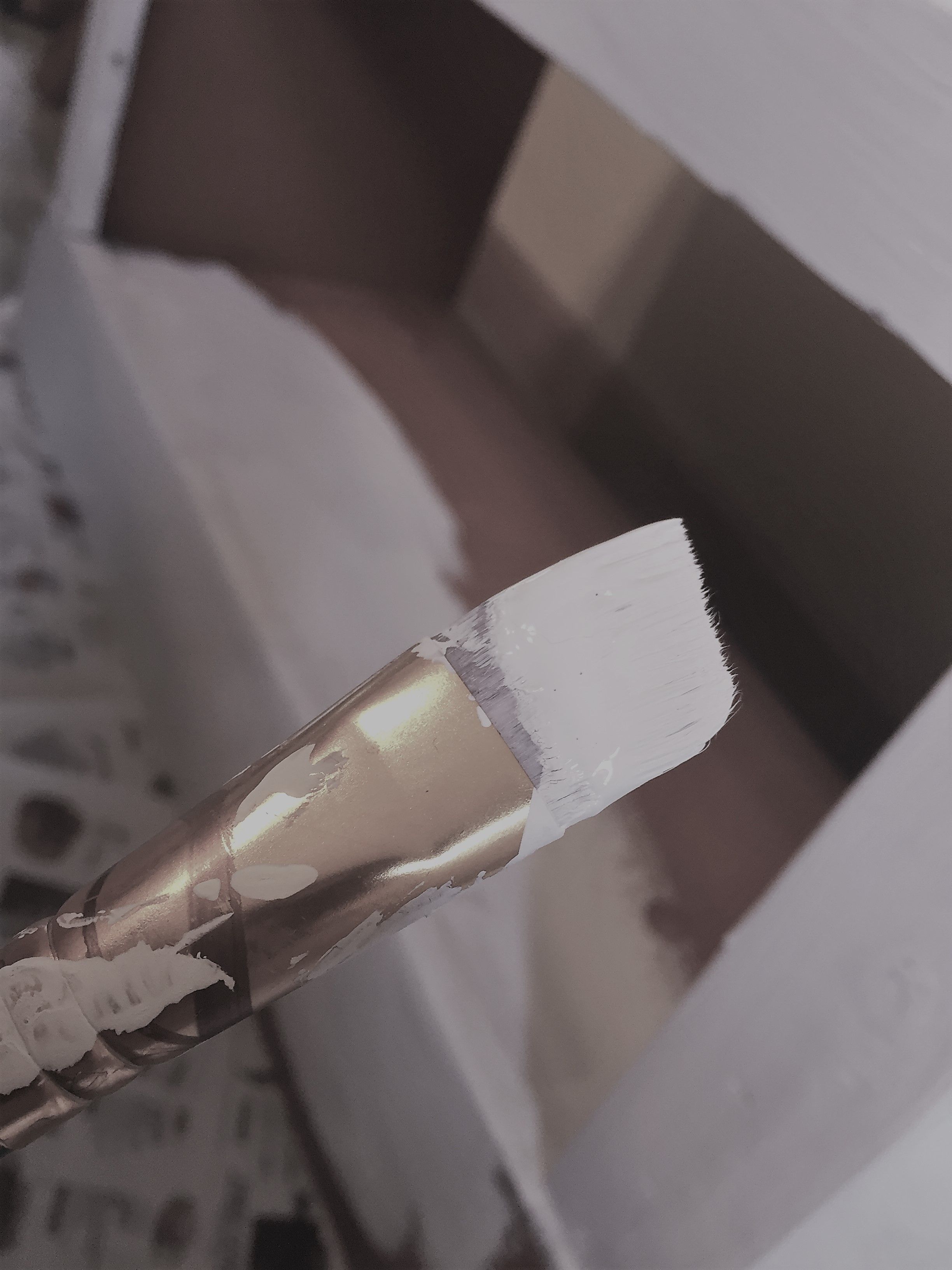 Renewal, Rebirth, Restoration, Repurpose, there are a ton of words that begin with Re. Sometimes I think Spring should be known as ReSpring as it reappears every year with the promise of Renewal. As a person who tries to continually Reinvigorate my mindset, I find Spring most exciting, and today was a humdinger of a Re day let me tell ya!
Today began with me plopping myself into my little blue car and running my daughter up the hill to her first babysitting job. I so very proud of her, she needs a show stanchion for her steer, a very expensive item, and is working hard to help pay for it. One nice thing about homeschooling is a flexible schedule, and I like that my kids are learning that how to arrange and accomplish their responsibilities in an almost adult like manner.
After I dropped my girl off, I ran a few miles down the road and delivered the strawberry plants that I bought my friend for her birthday. This particular friend has many cows and horses, and on the way down the driveway I just had to take a picture of one of my favorite signs of spring, a Moo McNugget: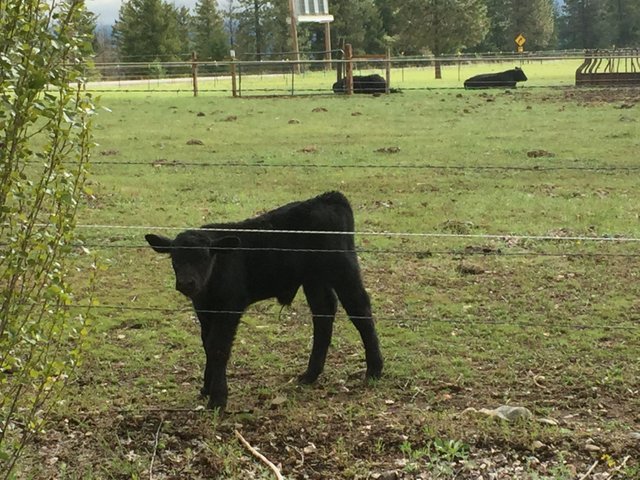 I know it's hard to tell from the picture, but this particular little calf is the size of a medium size dog. The spunky little guy was head first into the start of his career as a fence weakness assessor, just look at that face!!
After a bit of Mooing and Mawing at the baby bovine, I shortly found myself sitting on my dining room floor, repainting the bottom of my kitchen table. A few years ago my husband built me the most glorious farmhouse table out of salvaged materials, and the legs and frame needed a bit of a touch up. Today was a fitting day for the dining room reinvigoration as my new dining room chairs were arriving!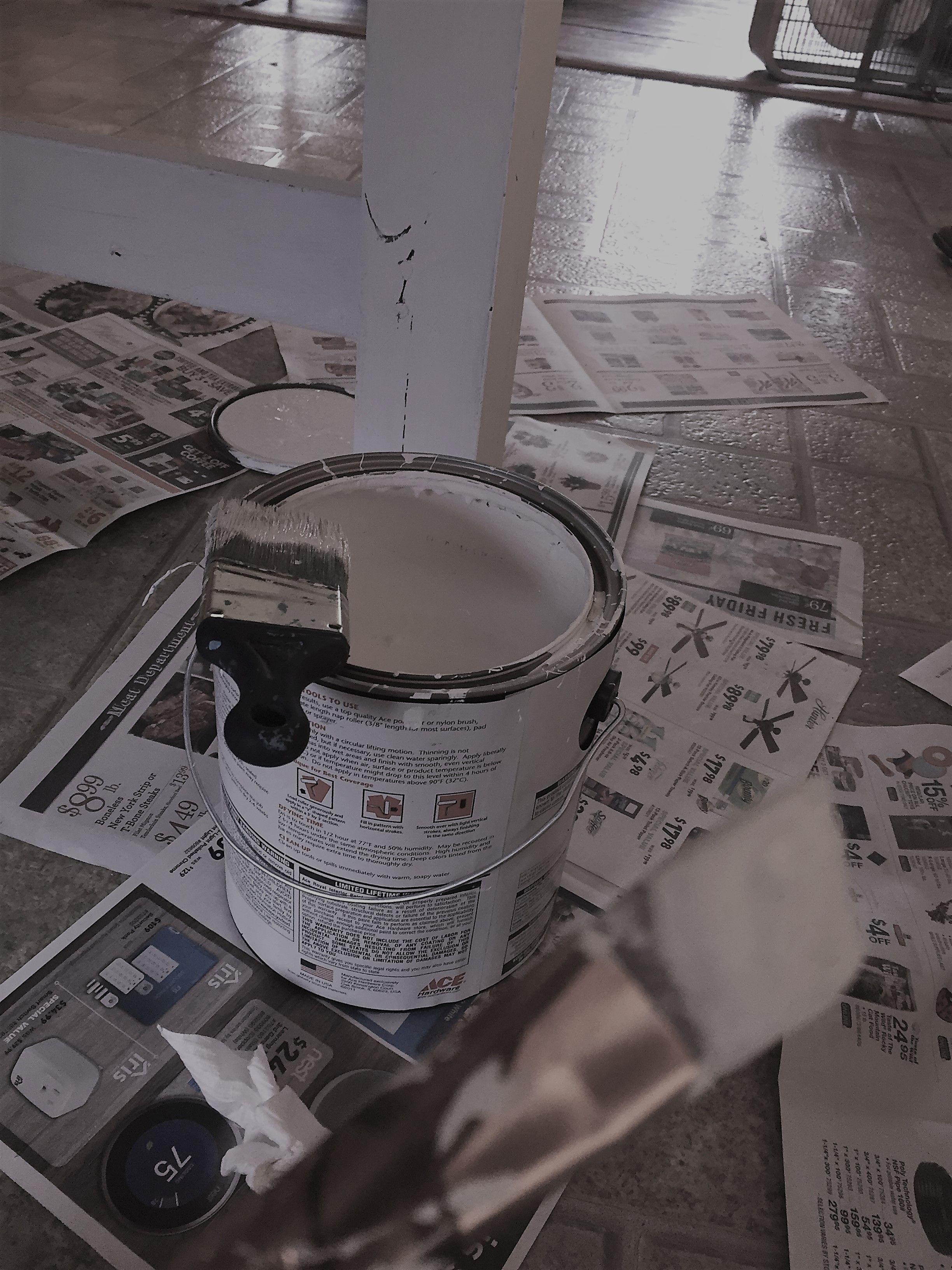 Now, if it seems like I am a tad excited about chairs, there is a reason. I've had the same, run down, broken chairs at my kitchen table for over a decade now. First, I didn't want to replace them as the kids were in the young and the reckless phase of childhood. Then, over the next long expanse of time, I just kept finding one excuse after another not to purchase dining room chairs. A lot of it had to do with quality. I mean, my people are not small in stature, and a lot of the chairs on the market are just rickety, even though the price requested is healthy. A couple of weeks ago I got mad after being stabbed in the flintlocks for the six hundredth time by one of the chairs and ordered four from The Exchange (Military). My backside is happily ensconced in my new chairs as I write this missive. To say that I am elated is not even accurate!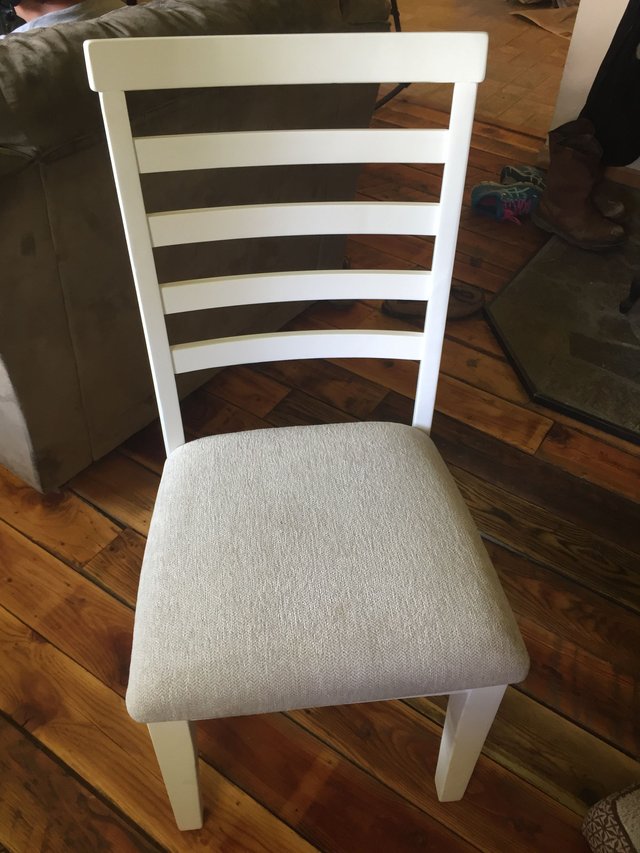 You would think that repainting my furniture and assembling chairs would be enough of a day, along with all of my normal tasks, but it's Spring! And I am a touch Rediculous when it comes to things at this time on the calendar, and yes, I know that is not spelled correctly, but it has a Re sound in it, so there! Anyway, my next task for the day was to plant fifty strawberry plants. For the last few years I have had my strawberries in raised beds. The problem with the beds was it was a touch hard to renovate the beds, for I have found that setting my riding lawnmower on the highest setting and mowing down a row of strawberries in the fall works right nicely, and when you have a whole farm's worth of chores to do, time saving things are useful.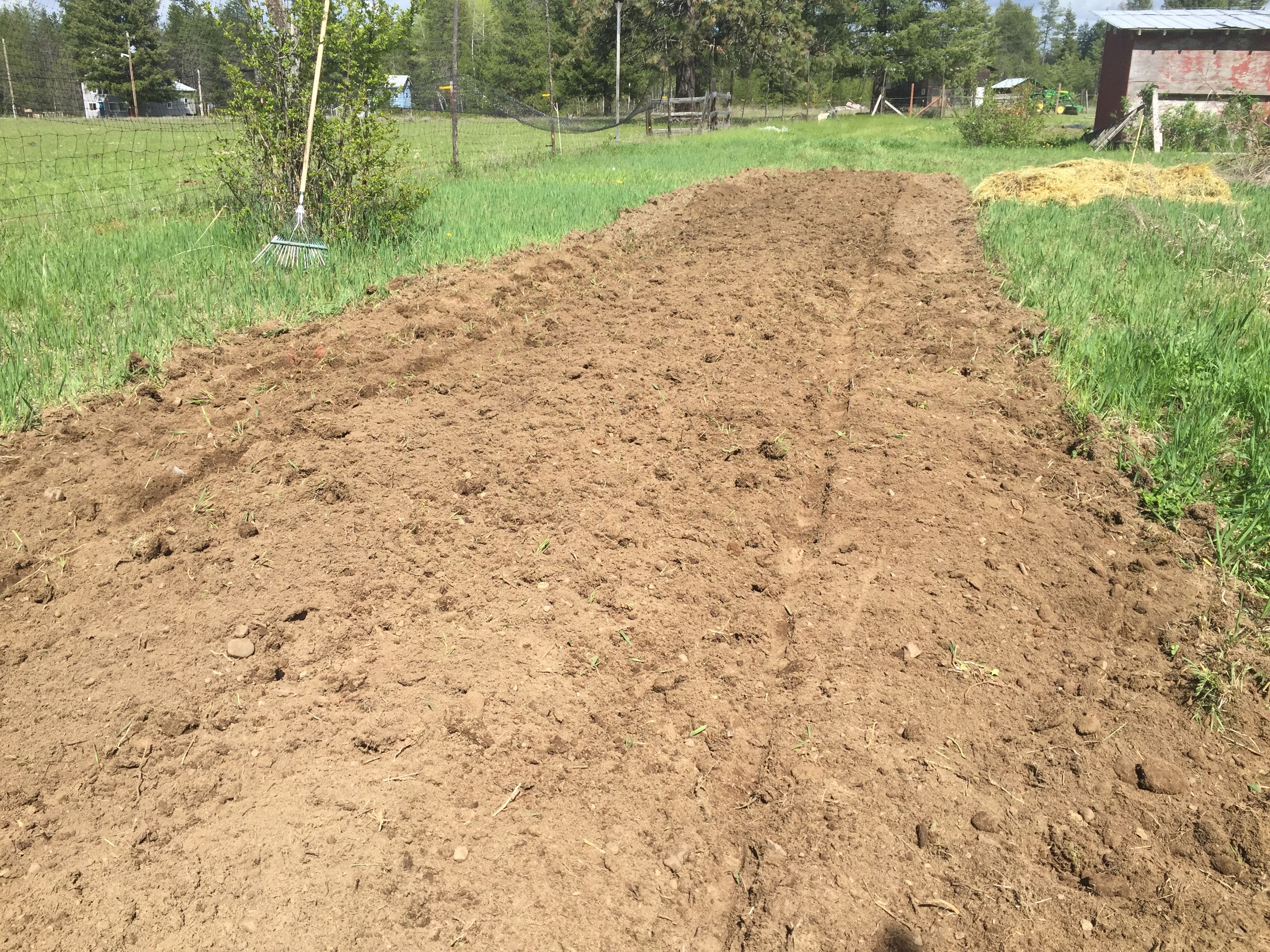 So, with that explanatory sentence or two, I decided to put this year's plants in rows in the orchard. My husband hopped onto the tractor and rototilled a section for me. Next we added a bunch of compost, and while I plunked the little plants into the ground he hooked up the drip irrigation tubing for the strawberries to line we already had installed in the orchard. Before you could say jam in a jar my strawberry patch was Revamped!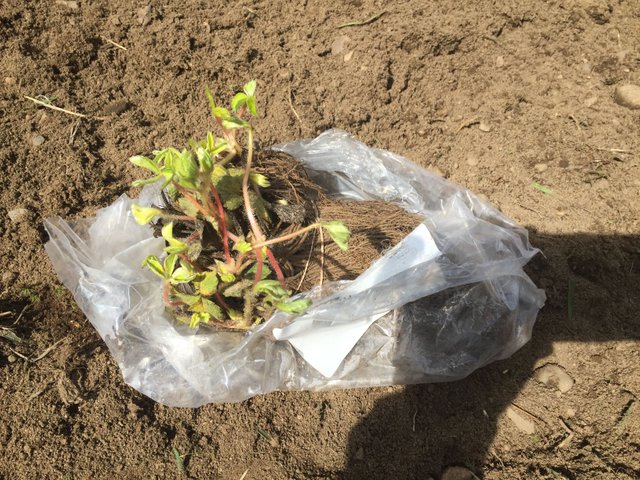 My favorite strawberry cultivar of all time(so far) is Mesabi. Developed by the University of Minnesota, Mesabi is a favorite of U-pick farms and home gardeners alike! It is a June bearing strawberry, yields loads, and is super hardy and disease resistant. I also couldn't find plants for this variety this year. Sads. So, instead I gave two varieties a go that I haven't tried before, Allstar and Honeoye. Well see how they do!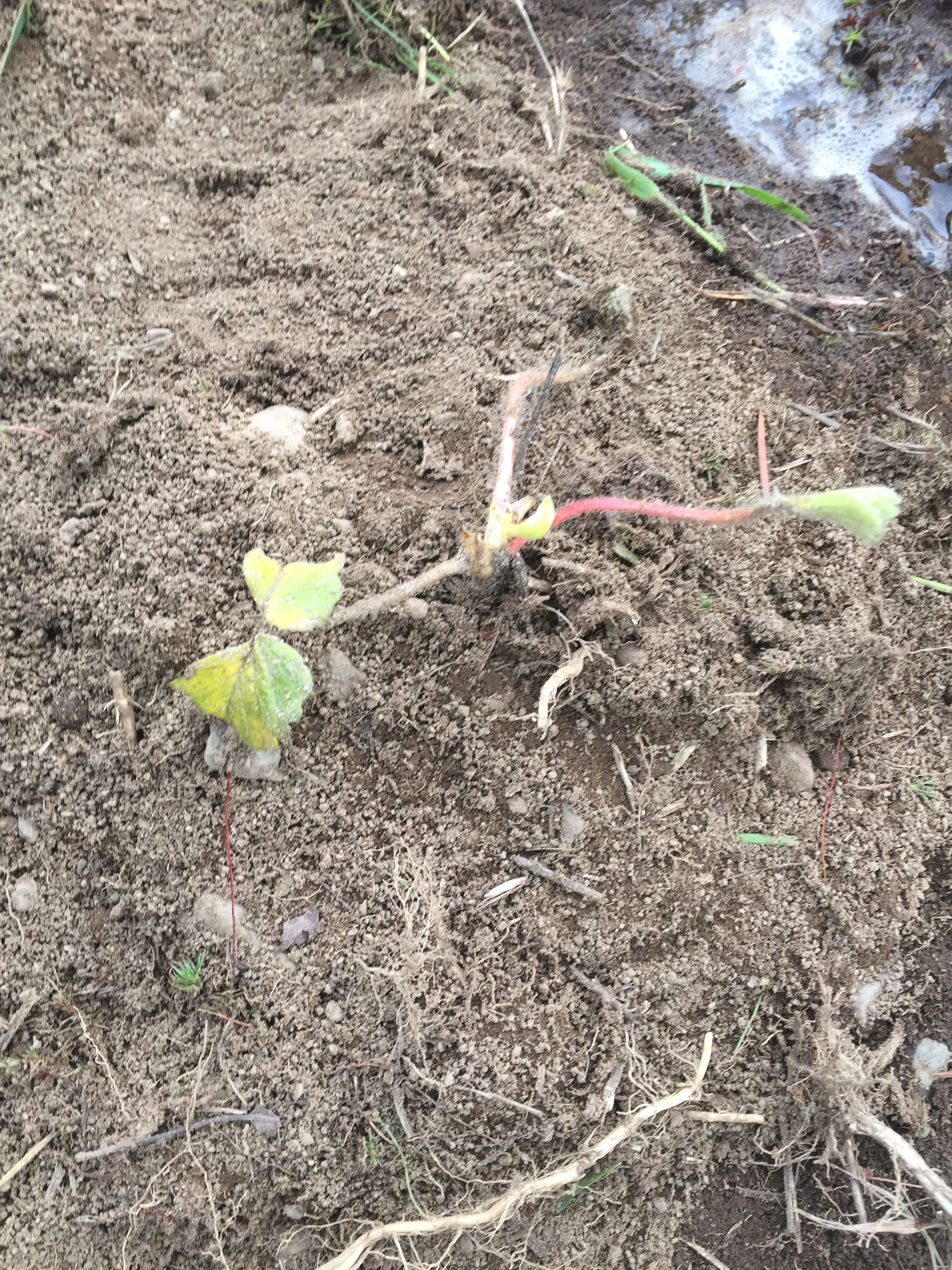 And it is from my perch in a most comfortable new chair that I shall now bid you all adieu for the evening. It's low carb pizza time! I hope all your evenings are Resplendent!!!
---
And as always, all of the images in this post were taken on the author's rather razzled by all the Reiterating iPhone.
---
Want to read more @Generikat posts?
---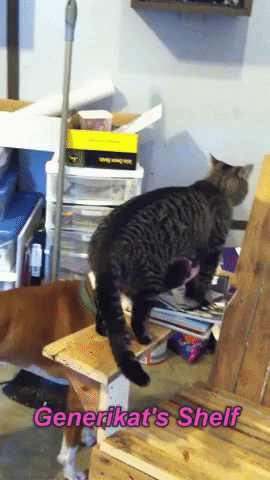 Click Here!