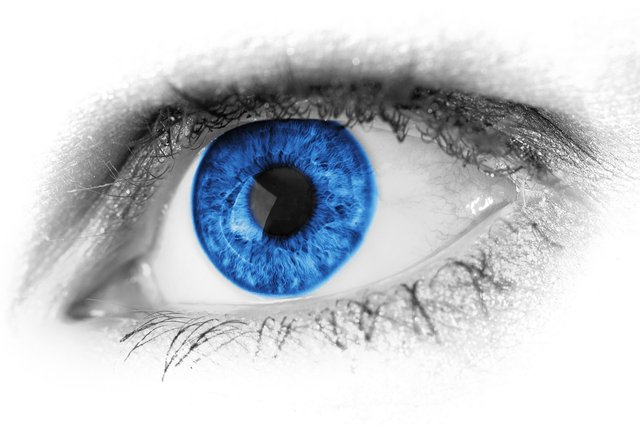 What's your historical vision like? Hmm, exactly what is "historical vision" in the first place? Great question. I searched the interwebs for a definition and came up blank; It listed historical perspective as a thing, but not historical vision.
I think historical perspective is more about examining historical facts, events and people then applying ones' own interpretation to them, much like an archaeologist or historian may do when investigating a historic site like Pompeii for instance. All great fun of course, but not what I'm attempting to refer to here in this post.
To be honest I'm not sure what I am trying to angle at here although the quote below may help. It's by a very famous guy called Winston Churchill. If you don't know who he is and what he did throughout his lifetime and the subsequent results his actions acheived I suggest you get onto the interwebs and search-engine him. Anyway, he said this...(Amoung many other things.)

An interesting phrase I think and one that cuts to the heart of the matter in this post.
You see, I have repeated, over and again, my confusion over mankind's [seeming] inability to learn from the past. Rather we tend to repeat the mistakes made previously: The wrongdoings: Violent, selfish, prideful, greedy things that pepper our history. Now, it would be fair to say that in the past mankind has done many wondrous things and that many selfless, generous and kind acts have also occurred...But it seems that mankind's present and future has always been inexorably linked with greed, hubris, violence, war, oppression, suffering and any number of terrible evils we have visited upon each other. Millions upon millions of people have met their end due to these things and whilst I'm all for a much smaller population...Well, I just wonder why human-kind can't seem to get its act together and learn a lesson or two from those that are glaringly obvious in history...If we cared to actually look, and have the vision to "see."
Want of foresight: That means lack of forward vision and the ability to understand what may come to pass unless action is undertaken.
Unwillingness to act when action would be simple and effective: That means laziness, pride, lack of ownership and responsibility despite the actions being easy and beneficial.
Lack of clear thinking: This means being confused and befuddled, discombobulated...And why? Too much noise and distraction [read consumerism] is allowed to cloud our minds. We are selfish and rarely look outwardly unless it's at a thing we covet. We take shortcuts which obscure true enlightenment and rely on implanted media-propaganda rather than our own knowledge for our opinions and thoughts.
Confusion of counsel until the emergency comes; Until self-preservation strikes its jarring gong: I like this one. Listen to the Government and media, they know best right? [Wrong]. People lap up the propaganda they feed us and follow blindly their counsel or suggestions. That's what confusion of counsel means generally today I think. We take counsel from the wrong places. When the emergency comes and we're at peril then we take the correct counsel?! Hmm, that's just dumb...But it's what mankind do right? An example: The way we treat the planet...We know things are changing, we know toxicity fills the air and plastic fills the ocean...And yet we largely ignore it until the emergency threatens our survival. Dumb-asses! (Mankind I mean.)
These are the features that constitute the endless repetition of history: well, enough said on this one right?
Want to change your future? Look at the past, learn what areas need improvement and understand how, in doing so, it will affect the future; Then do that. It's not rocket science.
This is not just about mankind in the overarching sense either; It's about each of us as individuals. People make decisions each and every day that have potential to affect the their future and yet why do the same problems keep arising? So, back to my initial question:
What's your historical vision like?
We all have the ability to affect the future, our own personal ones and that of mankind in general, but will we? As individuals we have so much trouble changing things about ourselves, the easiest of things. How then can we make the monumental changes that may be required to set things right in the greater world? I'm not sure we can. (In fact I don't think we can at all.)
We can look into the past though, see effects of certain behaviours, actions, events and habits and their repercussions, problems and issues. We can also look at the more positive things history shows us; We have the advantage of seeing both aspects with the 20:20 vision hindsight provides. And yet do we? No. We know it's there, we know it can help us plot our journey forward but no...We continue to repeat history's mistakes over and over. Take a look around and you'll see it in action everywhere you look.
Fortunately back in Winston Churchill's day he, and other's, had the foresight to see clearly, the willingness to act and clarity of counsel to know how to act which in the end saved millions of lives and helped bring to an end one of history's most brutal group of people, the Nazi's. Sure it cost millions of lives in the doing, however consider the alternative.
Nowadays...Well, is it time for action? Is it time to consider the past and the way mankind has behaved? Is it time to take good-counsel and apply clear thinking to the problems we face? I, for one, think so...But I also believe it's far too late. Let's see what the future holds though. Mankind might surprise itself and do something right.