I'm often amazed at the lengths marketers go to attract our attention and help us part with our money. We certainly live in the age of consumerism and many succumb to the lure dangled in front of them and before long are handing over money to purchase whatever new thing the marketers put in front of them.
I'm not typically that way inclined preferring to buy things when I need to and getting the most amount of use out of the things I have before buying more. Usually, but not always.
Recently one of the national supermarket chains here in Australia recently caught my attention and turned me into a bit of a zombie, or maybe a puppet on a string is a more apt description but before you judge let me explain. Then you can judge.
As you all know there's not much I wouldn't do for my little niece @smallsteps who has me wrapped around her little finger. So, when I saw the supermarket promotion I thought of her immediately. So yeah, I guess I'm blaming my two and a half year old niece for my shopping addiction.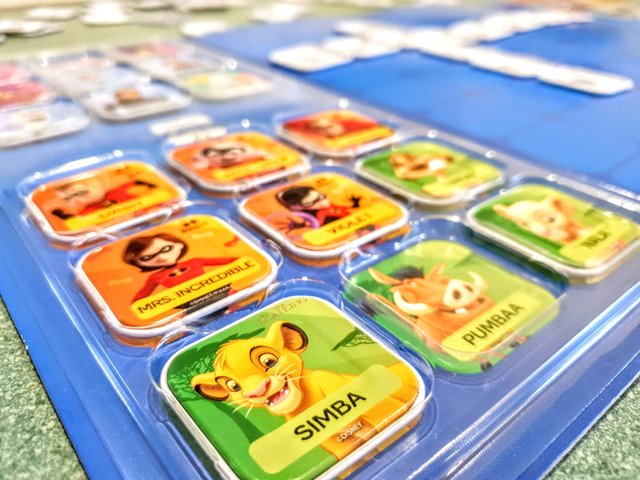 The promotion: The supermarket released a series of Disney-branded tiles, small pieces of metal printed with Disney characters on one side and letters of the alphabet on the other. They also had a foldable game-board on offer, with designated spots to locate the tiles which held them in place.
It was a pretty simple concept that required the shopper to do their weekly shop in the supermarket and in reward for doing so they would receive some tiles. Considering we do our weekly shop at their supermarkets we thought it would be a good idea to collect them for my niece; She's bilingual, that means speaks two languages, with Finnish being her first language and we thought the tiles might help with her english.
For the last several weeks we've been slowly collecting the tiles and enthusiastically locating them on the board in their designated spot. The idea is to collect all 36 tiles and have some additional ones so that there were doubles of the letters. The problem was that they were wrapped so we couldn't see what we were getting.
The promotion has come to a close now and unfortunately we are 3 tiles/characters short from completing the full set but we have about 50 spare tiles, doubles of characters, all with various letters on the back so it'll have to do.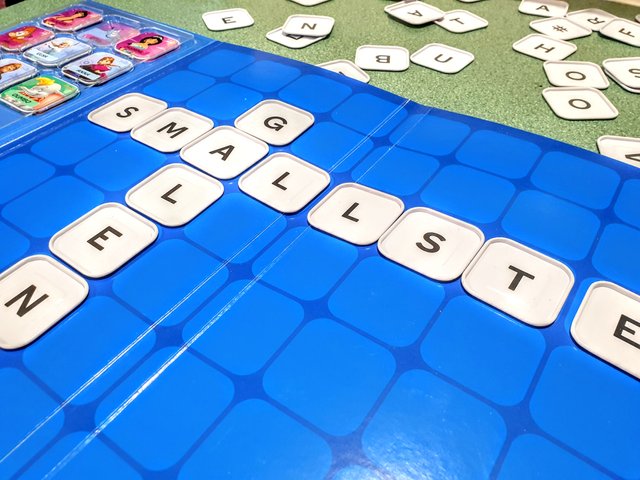 We're a little disappointed that we can't finish the set but I think @smallsteps won't mind so much. She is such a lovely little girl, good-natured and caring so I'm sure she'll have a lot of fun with it regardless.
Today I posted it to Finland which, from here in Australia, will take around 7-10 days. We send a little stuff here and there and always receive a video once the packages arrive which makes us very happy. She's always so amazed at what she pulls out of the boxes we send and hopefully this time will be the same. You'll see in the image to the right I have spelled out our names. The other day she spelled my name out with the little letters she has at home already which is a pretty cool thing to be able to to at her age, especially considering she has to think in two languages. She's a smart cookie...Takes after her uncle. (If you know me you know that's not true at all...If you don't know me...Yeah, I'm at genius level!)
So, now I've explained my shopping addiction I think it'll make more sense. To be honest we didn't shop any more than we normally do however were able to snaffle additional tiles each time we went because the register girls know us pretty well. This is a good thing considering that they handed them out at the rate of 1 tile for every $30 spent! That makes these tiles more expensive than an ounce of silver!
Design and create your ideal life, don't live it by default - @galenkp
P.s. If anyone wants to hit me up on Discord: @galenkp#9209