I am not an English teacher so I apologize for my grammar in advance.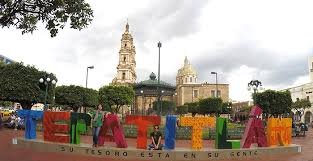 I weighed 3 pounds 6 ounces and could fit in a small shoe box or in a small dresser drawer tucked away. I was faced with obstacles long before I was even born. My father did not want part of my life and suggested my mother abort me for whatever reasons unknown to me still to this day. Nevertheless, I was born and that's that. Fast forward 36 yrs and I'm most definitely not a premature tiny little man, and I could use a little less weight. For the most part today I live a very humble and grateful life. I have an awesome family, great home and an awesome job but it wasn't always this way.
I lived in Mexico for approx. 3 years depending on which family member you ask on a ranch near Tepatitlan Jalisco, Mexico. I did not belong. I was bullied for looking like a "gringo", for being different, looking different, and well just because. I guess that's what kids do to others when they don't understand something or someone that is unique and different. It wasn't just the kids that bullied me, my cousins would, and my grandma would as well. After all, her son just came from the U.S. dropped his little "gringo" son off on her door steps and left. When my dad decided it was time to acknowledge my existence, I had lost all memory of how to speak my native language, English.
I learned one thing real quick by being back in the States, kids will be bullies no matter where you live. I was now getting bullied for being a "gringo" kid and not being able to speak English. Looking back on it all, I was getting bullied by the Mexican kids for not looking Mexican, I was getting bullied by the American kids for not speaking English, and the chicano kids because I spoke better Spanish than them. I pretty much stuck to myself as a youngster, most kids didn't understand the dynamics nor cared to. I tumbled through life pretty much trying to understand where I went wrong and why I deserved this type of treatment.
I stayed fighting off bullies for most of my childhood and to be frank, I still am. I never gave up though and I have grown to understand that people fear what they do not know to be the norm. People fear what's different. I look back on what I went through and I couldn't be happier they happened to me. Today, I'm a loving father of three who I adore dearly, a husband that loves being round and married. Because you know, round is a shape to. I have an outstanding job as a Project Manager delivering 5G to my hometown for a major carrier in the U.S. I get to be in the forefront of technology and what's to come. Although I deal with bullies from a professional standpoint, I am better equipped today because of what I went through leading up to today in my life.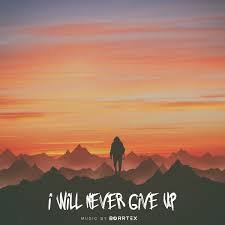 I guess I just wanted to say that, no matter the circumstances, the why's and who's responsible questioning that happens in the mind during these times. We must never forget that it all happens for a reason and that it's for a greater purpose that we may or may not know at the time.
Remember that this too shall pass, keeping moving forward and NEVER EVER GIVE UP. Thanks for reading.