We went for the rides and games this year.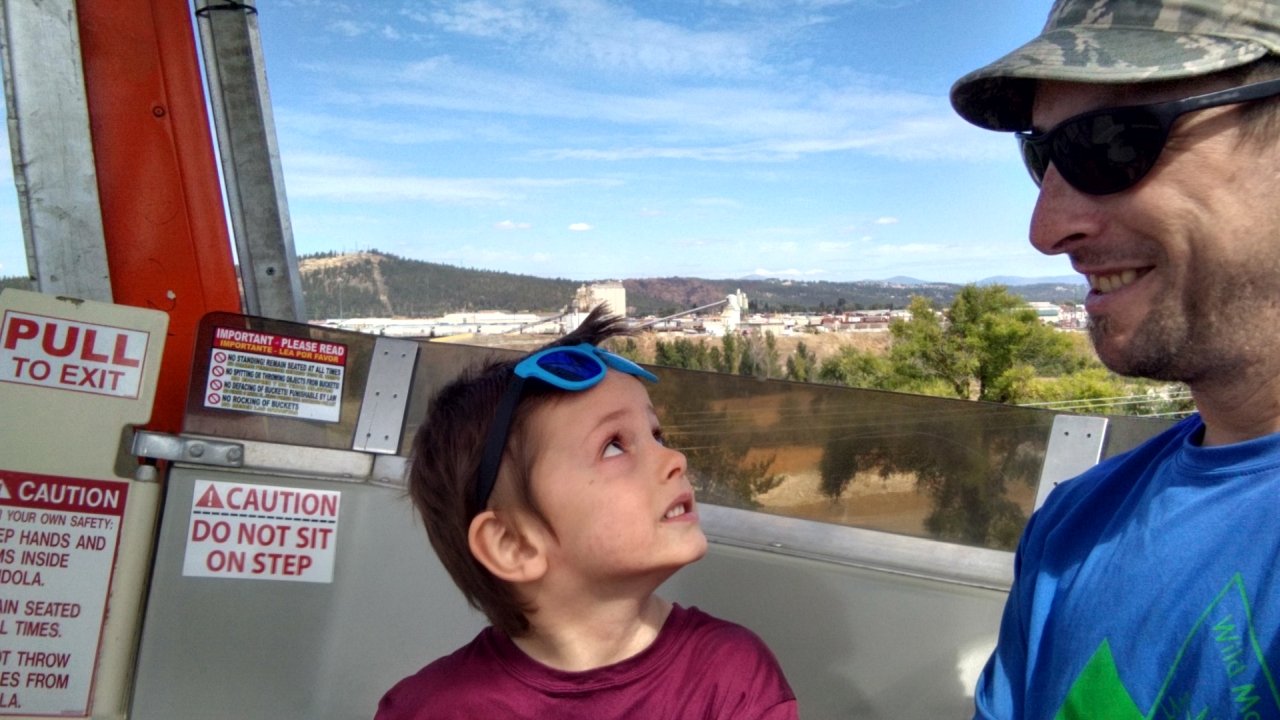 Our oldest is now nearly 5 and he is a lot more willing to get on the rides at the fair. Last year he was pretty scare on a few of the smaller kids coasters so this year we went with the bit tamer things. The first was the big fairis wheel which was nifty to be up at the top and able to look down into the concrete casting yard across the street. There is an open pit that has a large pool of water in it which is the top of the Spokane Rathdrum aquafer exposed to the air.
Next J wanted to ride the carousel which he enjoyed last year. Now that he is tall enough he is allowed on a lot more rides. Little one still has a couple years before we bring him with. He MIGHT get a chance next year if he is showing that he could handle it but he probably won't be tall enough or ready for the excitement. We will see.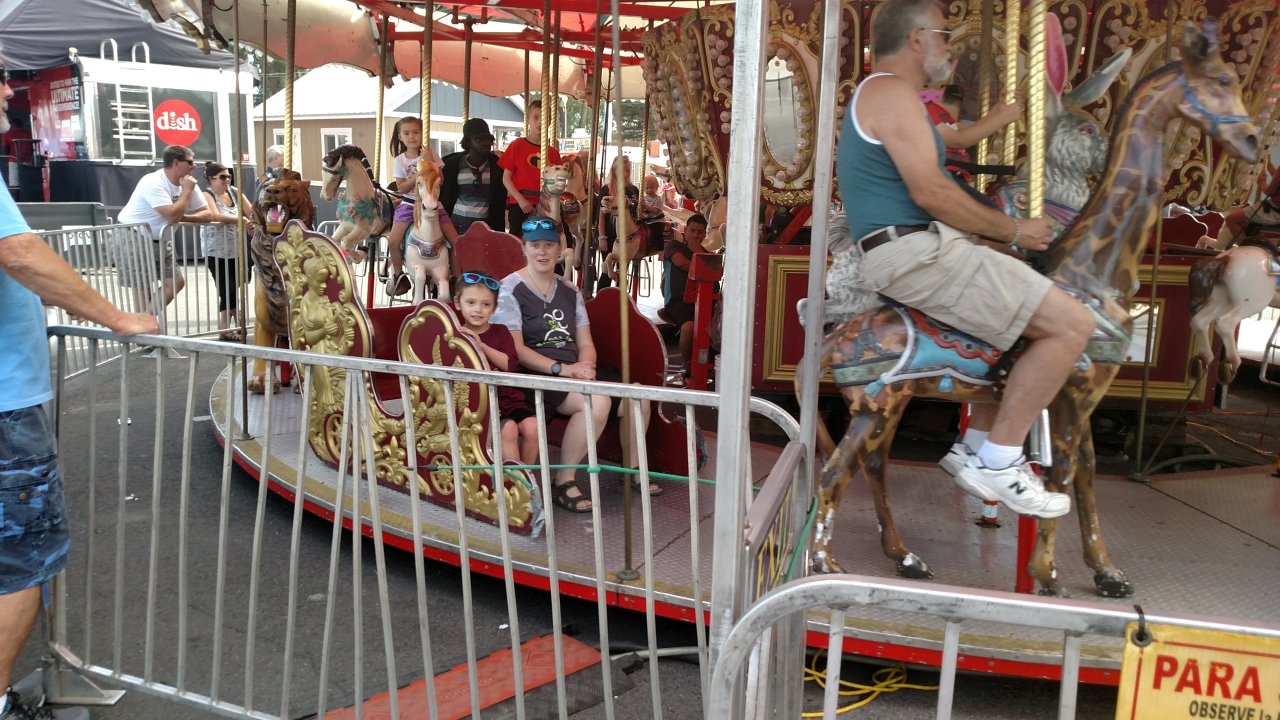 There were a couple of games that he did and the fish catch game caught his attention first thing. As is standard for the fairs the games and rides are atrociously expensive, the food is all expensive, and you get to see an odd cross section of society milling about. While I was painfully aware of this J had a good time.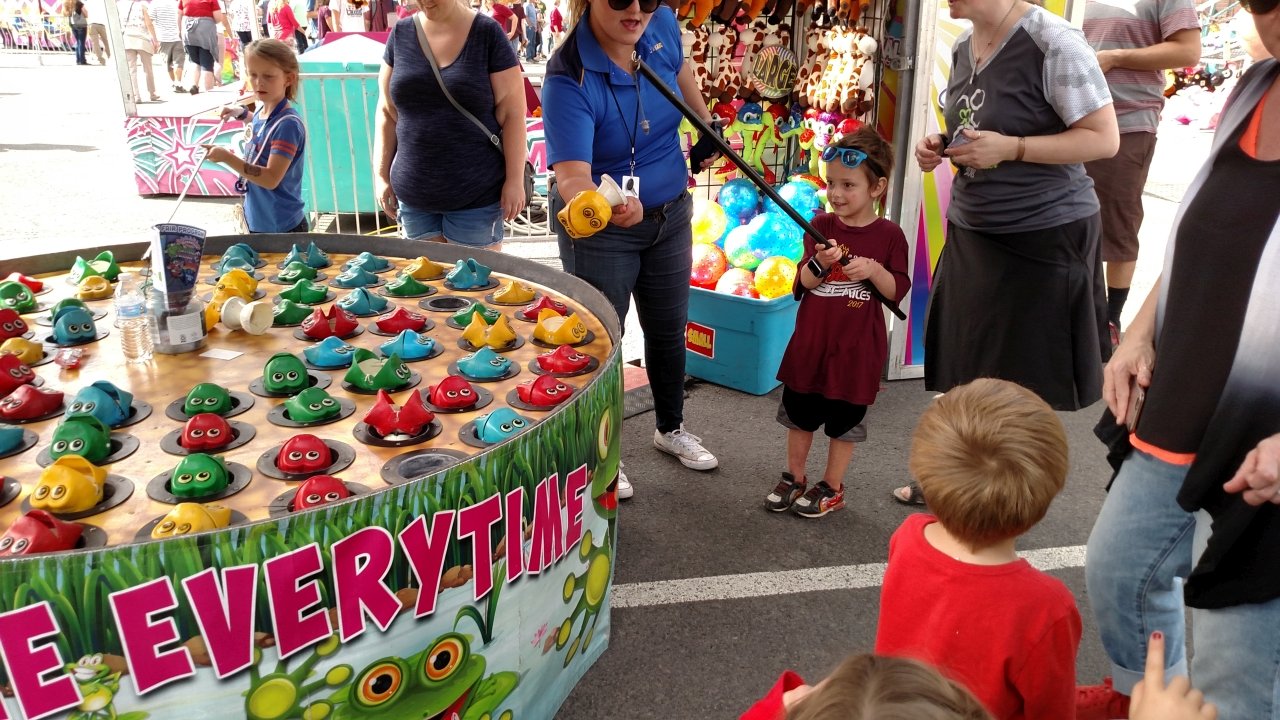 J loved the slide. I would like to find a spot on our property that I could build a big ass long slide for the boys. Our hill is about 90 foot elevation drop and would make for a pretty killer slide. I will probably have to make it when they are older and able to help dig iot out. Plus there will be shit tons of rocks that will need to be moved to keep from having speed bumps.
I didn't enter any produce into the fair this year. We got back from our Canada trip and I went to pick things to enter but I realized that I have not kept enough to make it worth while. I have sold everything I have grown this year so my supply of quality examples is a resounding, NONE. It is a good problem to have really but it is nice to get some big ribbons and a little check from the winnings. Maybe next year I will be able enter some produce again.

For more information about our farm:
Fleming Family Farm
FLEMING FAMILY FARM, LLC
Sustainable & Organic Methods | Heirloom Produce
All images are original works of Fleming Family Farm unless otherwise notated and credited.
If you find this post useful or entertaining, your support is greatly appreciated by upvoting, resteeming, following, or setting us to autovote on SteemAuto!


Learn how to join the Bytball WCG Distribution!