I had a great lunch with my friend and fellow block brother @s3rg3 today.
I drove to his house around 10:30 and just like before we walked all the way to a nice lunch place we both know.
It takes one hour to get there and an hour to get back.
Plenty of time to burn some excess calories from the ice cream yesterday.
Sadly it was probably pointless because I caved for a beer the moment I sat down :)
and maybe two....
It's still 28c in the Netherlands...just to hot for coffee..so then only beer is left...I guess..:)
---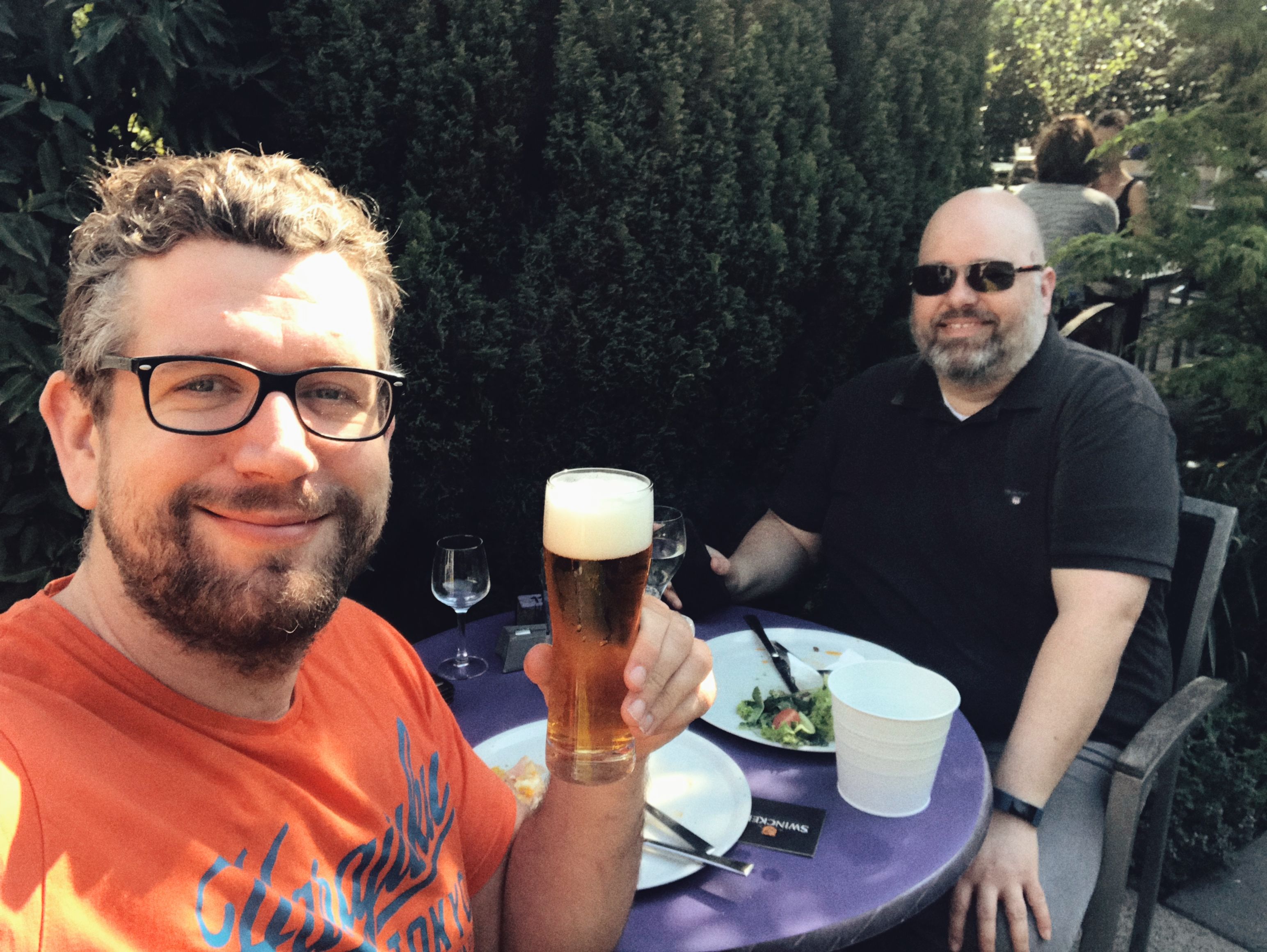 ---
As usual, we had a great chat about life, steemit, and crypto in general.
It's always a lot of fun.
The lunch was healthy and tasty (3 eggs on bread) and after we walked back to his place.
When we arrived I got a call from Bianca.
She was dying to eat steak (Brazilian cravings....man...you don't hear me complain).
@S3rg3 advised me to go to his local butcher to get the meat and I went there on my way home.
I bought 1 KG of ribeye (3 steaks) for only $17.
I couldn't believe the price.
That's way cheaper than Butcher Schell or Makro where I usually go.
It was also pretty damn good quality with some nice marbling.
What a steal!
---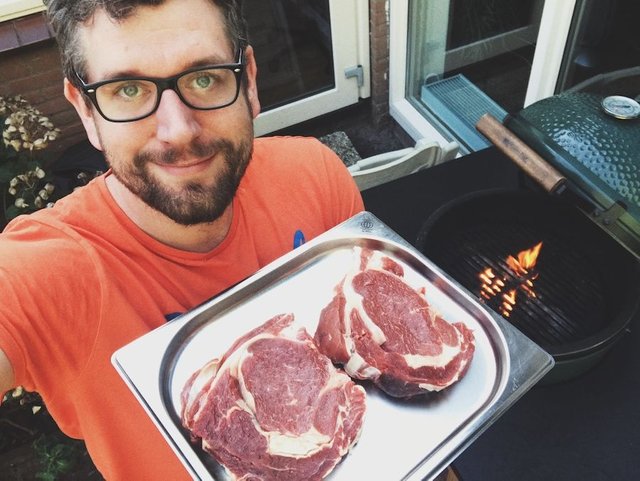 ---
I got home and started preparations.
Bianca got home not much later from work.
She was starving so we eat very early.
---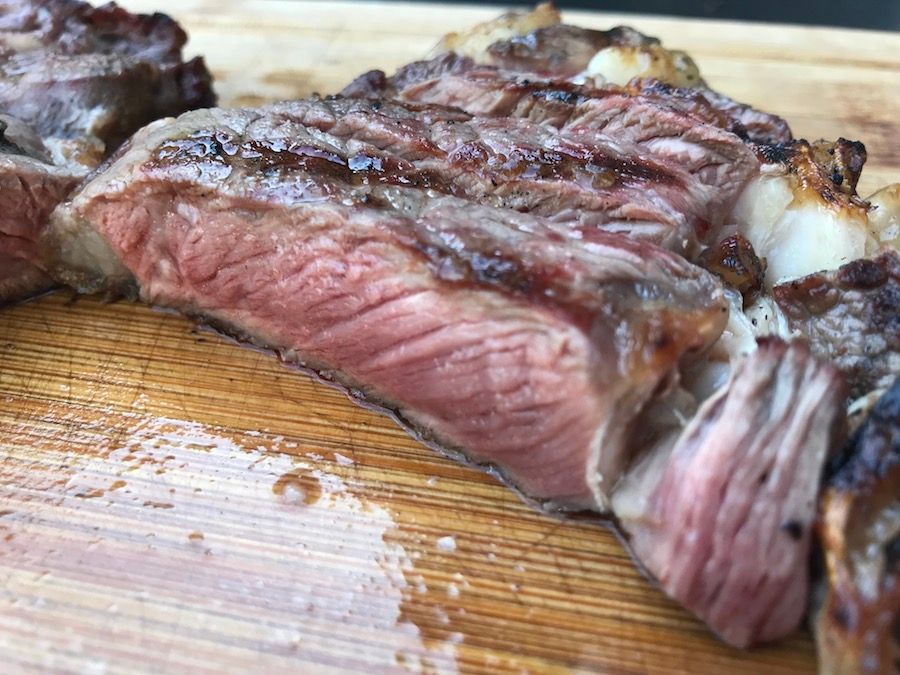 ---
The steaks came out perfect.
Tender, Medium rare and the fat was soft.
My friend @s3rg3 has a hidden butcher gem in his village!
What a perfect day to start the weekend!
---

---
I am a witness with our developer group @blockbrothers for the Steem blockchain. If you want to support us I would appreciate your vote here.
We build Steemify a notification app for your Steemit account for iOS.
Get it Here:

---