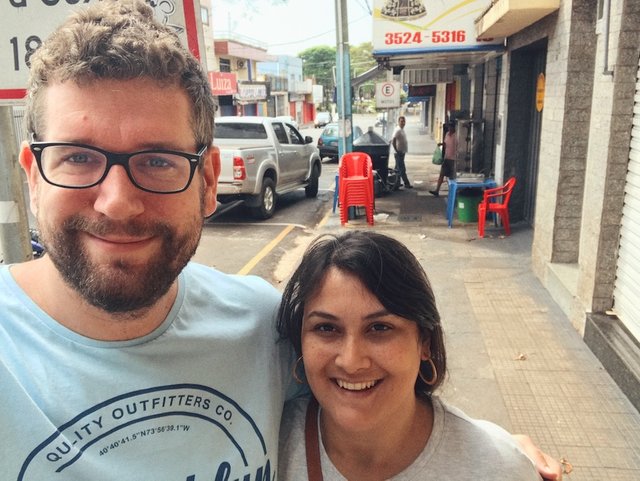 ---
It's fun to encounter cultural difference between countries.
And they can manifest in the simplest of forms.
Like this: Supermarket trolly madness :)
---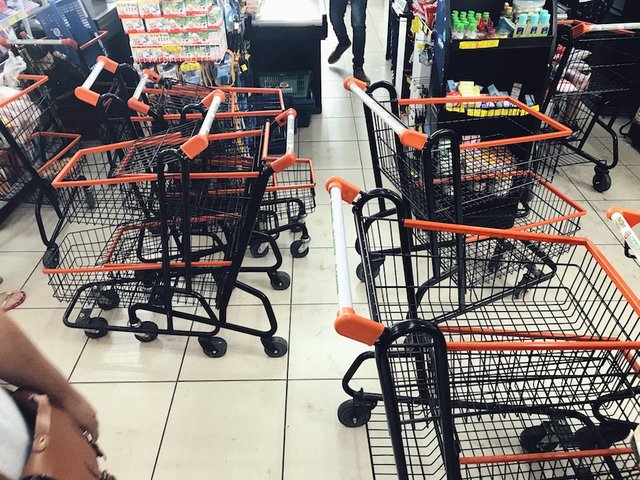 ---
There were so many trollies left behind that it was rather difficult to reach the registers.
It's something my Dutch mind just can't really comprehend.
In the Netherlands it is very common to take your trolly back to where it came from.
We don't leave them in the supermarket or outside on the parking lot.
I think one of the incentive methods the Dutch use is to make you pay for the wagon (it cost a minimum of 50 cent to 'release' the wagon and you get this coin back when you return the wagon).
But here once you put all your things on the register you leave the wagon behind, slowly filling up the supermarket with wagons.
Once in a while a employee comes to collect all the wagons and returns them to their home.
I guess this must have been a 'peak' moment because soon after they were all taken away.
Again, nothing really wrong with the system, just different.
And it's cool to experience it in these small forms.
---

---
Please consider us for your witness vote if you think we deserve it here:
---

---

Vote for @blockbrothers via SteemConnect
Set blockbrothers as your proxy via SteemConnect

We are the creators of Steemify a notification app for your Steemit account for iOS.
Get it Here: