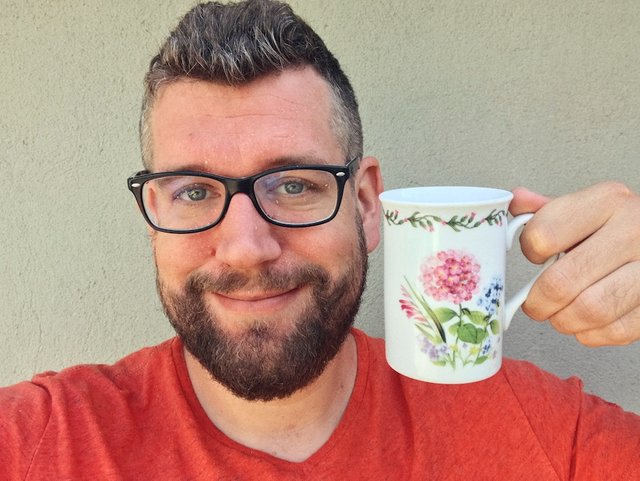 ---
The problem with investing is that it's always really easy to say in hindsight I should have bought (more) 'insert X' when it was 'price Y' but now it's Z times more (same goes for selling but in reverse).
I can give many examples of this in my crypto 'career' where I missed out and said that. (And I can also give many examples where I heard/read other say that).
And now I find myself in such a moment again.
I'm not comfortable, I feel slightly scared. There is that voice in the back of mind saying...
"You do realise this could all go to zero"....
STEEM has come down from the highs $7,50 all the way to $0.78.
I have lost so much 'theoretical' profit I'm glad it always felt more like a game to me than real life.
Yet, I have kept a semi clear head through it all and banked SBD from what my STEEMPOWER could generate to FIAT in the good days.
I did that with 2 ideas in my mind.
I wanted a safety buffer outside of crypto + I wanted to use some of it to buy back in case prices would drop.
Well...prices have dropped a lot...
And now comes the hard part.
Sticking with the plan.
I have thought about it for a long time and yesterday made my first 'small move'.
I bought 500 STEEM with Fiat for $395.
One of the reasons I feel this is the time is because we are smack bang on a major support level ($0,78) and a lot of good stuff is coming to the blockchain within two weeks (Steem monsters fighting starts + Hf20).
Also this blockchain is so much bigger and better than the last time we were at these levels.
500 STEEM might not sound like a lot but considering it was worth $3750 only 9 months ago it seems decent.
As usual I will buy gradually with my fiat, I am not an all in type of person and my goal is 150K and then I will stop buying and make a new plan.
I have always considered 150k an impossible goal to reach but somehow I (almost) made it (2,5 years later) by just sticking with it every single day and never powering down.
Buying gradually will also protect me from more downtrend if the markets (Bitcoin) decides to go even lower with the next couple of weeks.
Which truth be told could very well happen.
Of course if we go up from here I'll stop buying and celebrate with the rest of you :)
---

---
Please consider us for your witness vote if you think we deserve it here:
---

---

Vote for @blockbrothers via SteemConnect
Set blockbrothers as your proxy via SteemConnect

We are the creators of Steemify a notification app for your Steemit account for iOS.
Get it Here: