I got a call from my (newly hired professional) optician today.
My new lenses are ready!
I can't wait to experience the result of her research after looking at a world that could have been way sharper for almost two years now. (my lenses in my glasses are wrong I recently found out).
I'm pretty excited about it if I'm honest.
Bianca studied the whole day again so I asked her what she wanted to eat tonight.
"Steak!" (bless her)
Say no more!
---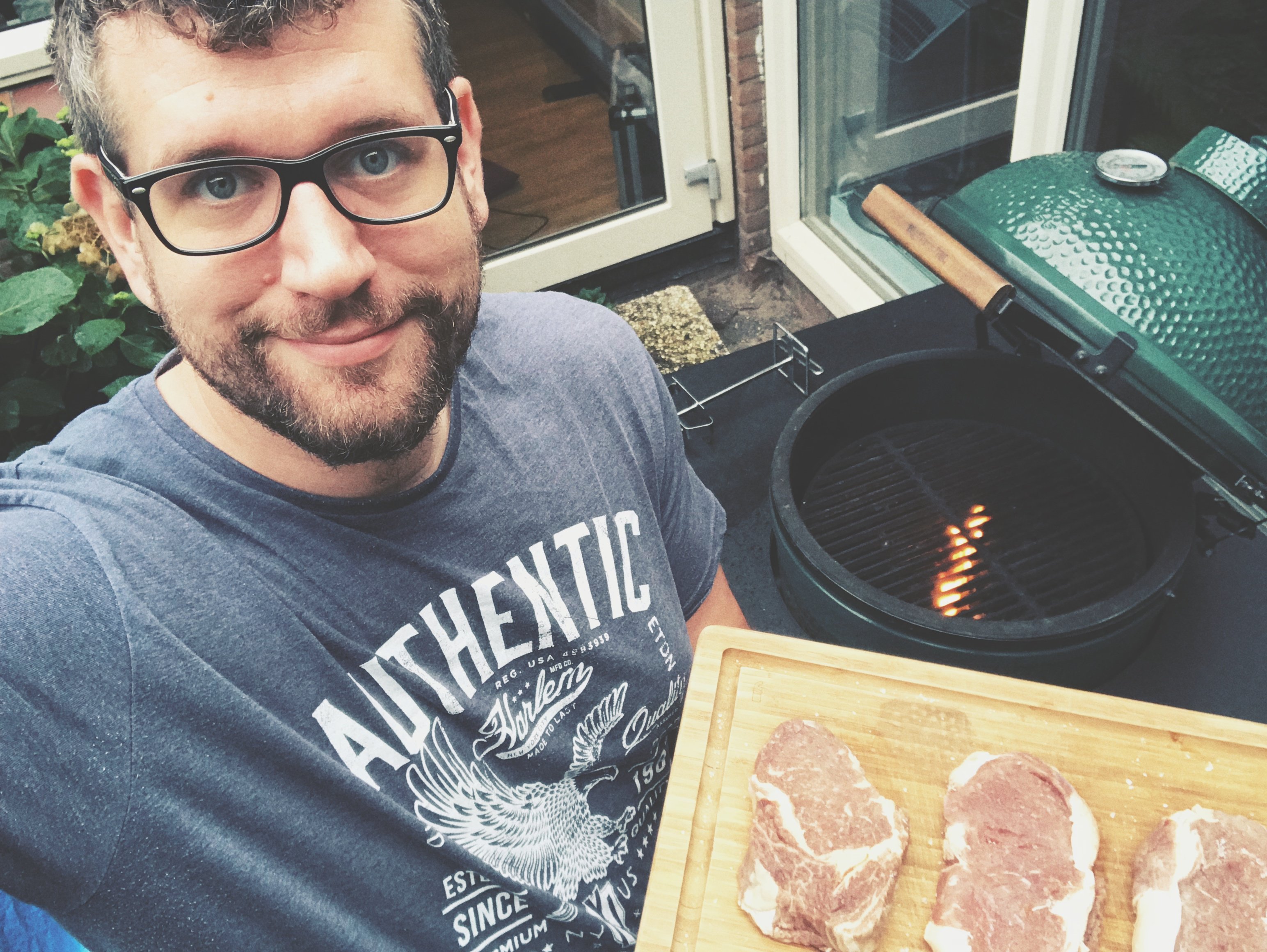 ---
I had to time it a little bit because the Netherlands is being attacked by rain.
For a country that is very good at fighting water from the sea I'm always surprised how a little bit of rain from the sky can bring this country to a standstill.
Including my grilling efforts. (I really should build some sort of roof for the egg.)
---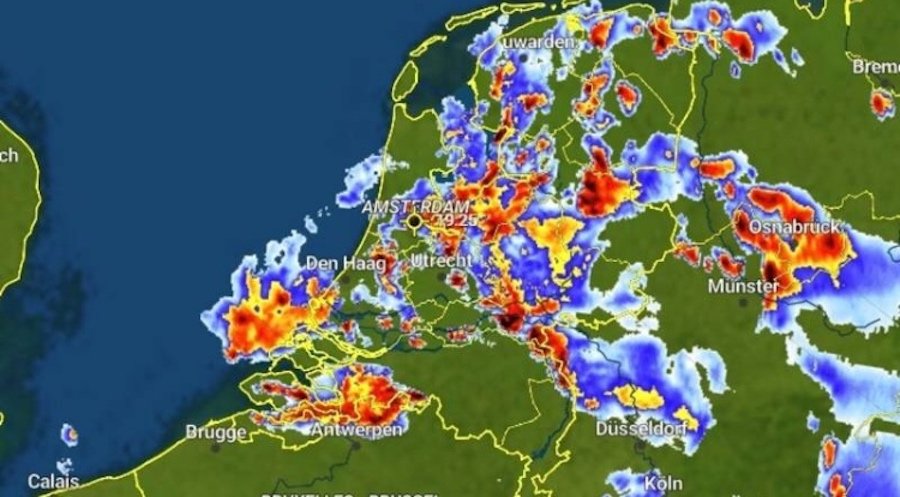 ---
I gambled I would have a clear window between 7 and 8.
I lid the green egg and prepared the meat and vegetables.
---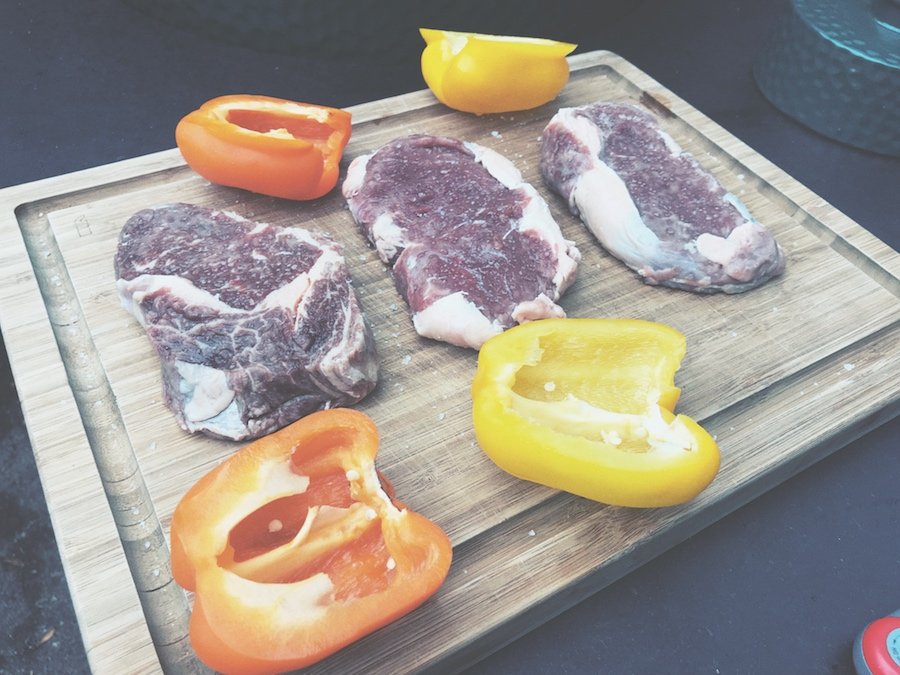 ---
I opened all the vents and she reached 225c within 10 minutes!
It's such a perfect grill.
It was @s3rg3 who showed me the Green Egg way and I have never regretted the purchase.
I put the steaks on and turned them after 2 minutes.
I also used my cast iron grid, I did some experiments with the normal grid for a while but this wins. (it makes better grill marks too).
When the internal temp reached 45-47c I took them off and wrapped them in aluminium foil. (They continue to cook while resting and they will reach 55c, my perfect rare temp.)
---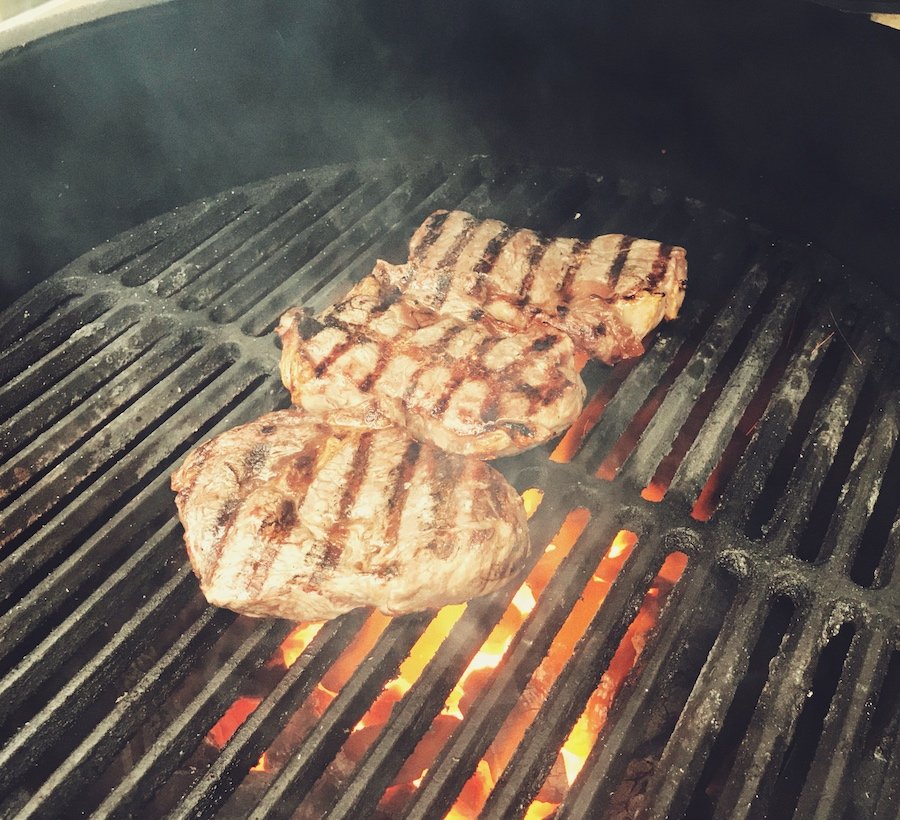 ---
After 5 minutes of resting it looked like this:
---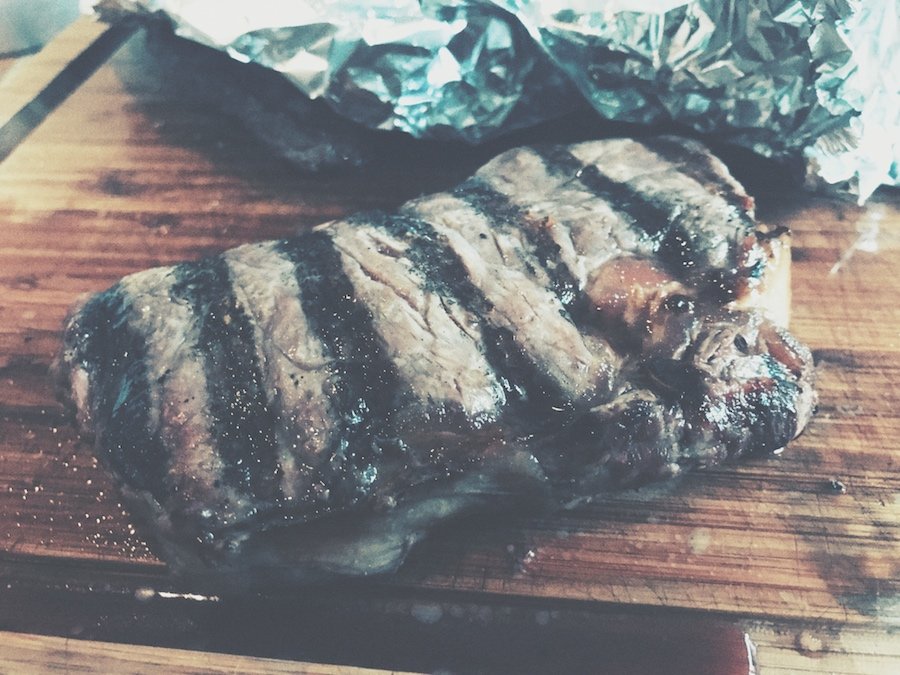 ---
I apologise for this end result picture. It was too rushed.
The steak was served with rice and beans and grilled peppers.
After tasting a pan steak from a couple of days back I can say that nothing beats bbq.
It does not even come close when it comes to steak. (unless I learn better pan technic maybe).
Dinner was great!
---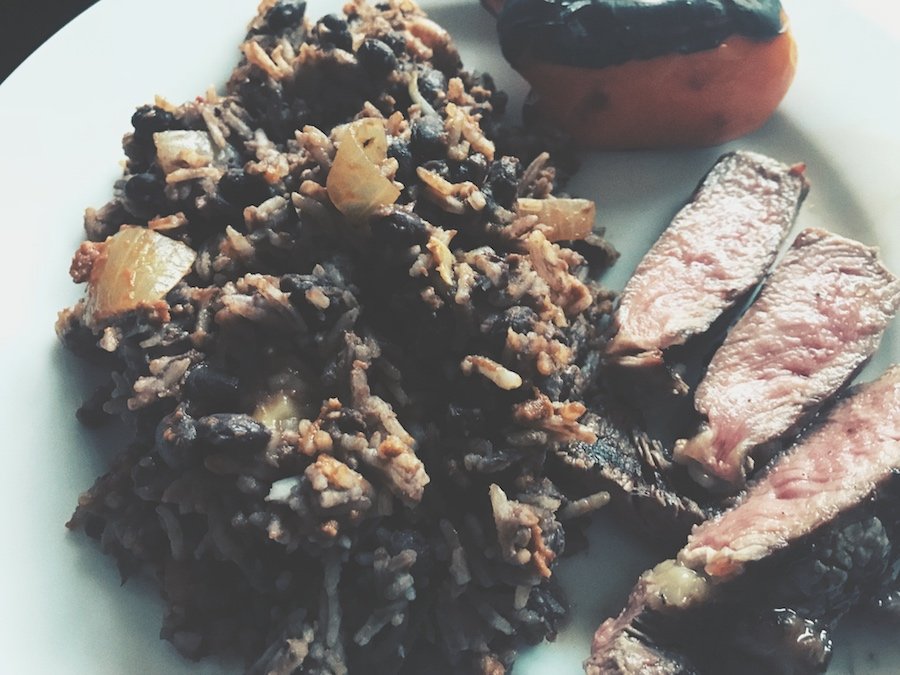 ---

---
I am a witness with our developer group @blockbrothers for the Steem blockchain. If you want to support us I would appreciate your vote here.
We build Steemify a notification app for your Steemit account for iOS.
Get it Here: