My mom - master crypto investor.
My mom (@clio) lives in France for about half the year. (she is there now)
She is a content creator on Steemit and an investor in Bitcoin and STEEM.
It's been a lot of fun following her process on here and now that she has some extra time she is diving into crypto even more.
She watched my vlog this morning about the downtrend.
I was waiting patiently for a good entry point to buy 1 (or more) of the big Five.
The big five are the best coins mentioned in the Weiss report. (STEEM, EOS, Cardano, NEO, ETH) and not to be confused with the Big five in Africa (lion, leopard, rhinoceros, elephant, and Cape buffalo)
Although if I had to chose STEEM clearly would be the Elephant.
Anyway..
After she was done watching she send me a text!
Buy me Cardano, it's low now, I will will send you the money!
---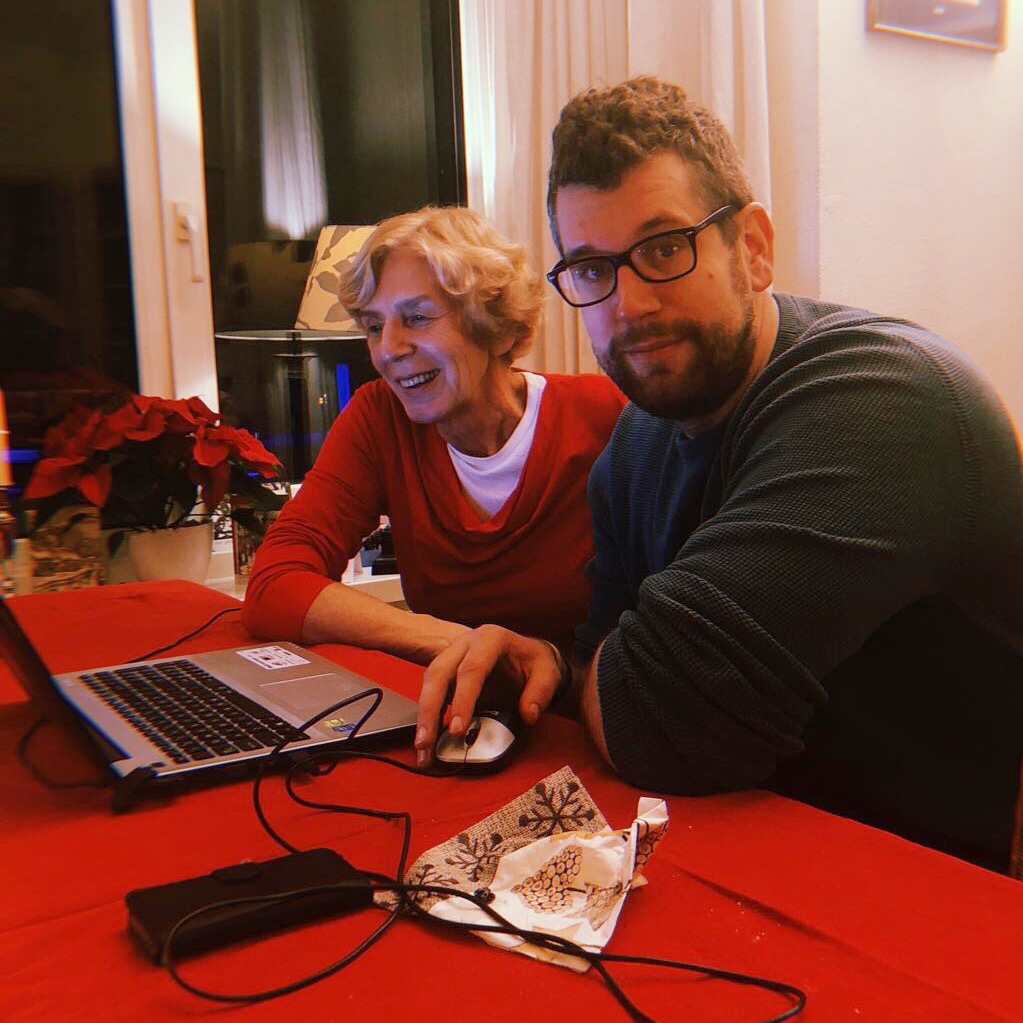 Last Christmas with my Mom.
---
Now, I was confronted with a problem.
I had no Cardano in my portfolio.
I was looking for a lower entry point if I'm honest but there was no way that my mom would invest in a coin that I did not have!
It's silly pride I know :)
But on the other hand I remember the other two times she bought crypto and it were both the perfect entry points.
So, I went to Bittrex and bought 3061 Cardano @ 0.00003768 BTC.
---

---
1500 ADA for each of us to start with. (I always buy gradually.)
And then this happened....
---

---
The second after I bought the graph revered and started to go up.
I was shocked.
This woman is a savant!
She bought at the absolute bottom of the day.
I told her this tonight and she was over the moon :)
I was happy too of course and very proud.
Now this is crypto and anything can happen overnight but it's looking good for now.
I hope she will drink a glass of good red french wine on her success.
---

---
I am a witness with our developer group @blockbrothers for the Steem blockchain. If you want to support us I would appreciate your vote here.
We build Steemify a notification app for your Steemit account for iOS.
Get it Here:

---