Now that the days are getting longer the itch to grill is back.
I tried to suppress but it was impossible today.
In the end grilling is life.
I decided to start early, around 17:30 so I had one small hour of natural light.
The last time I fired her up was at Christmas.
O, I missed this!
Let's grill!
---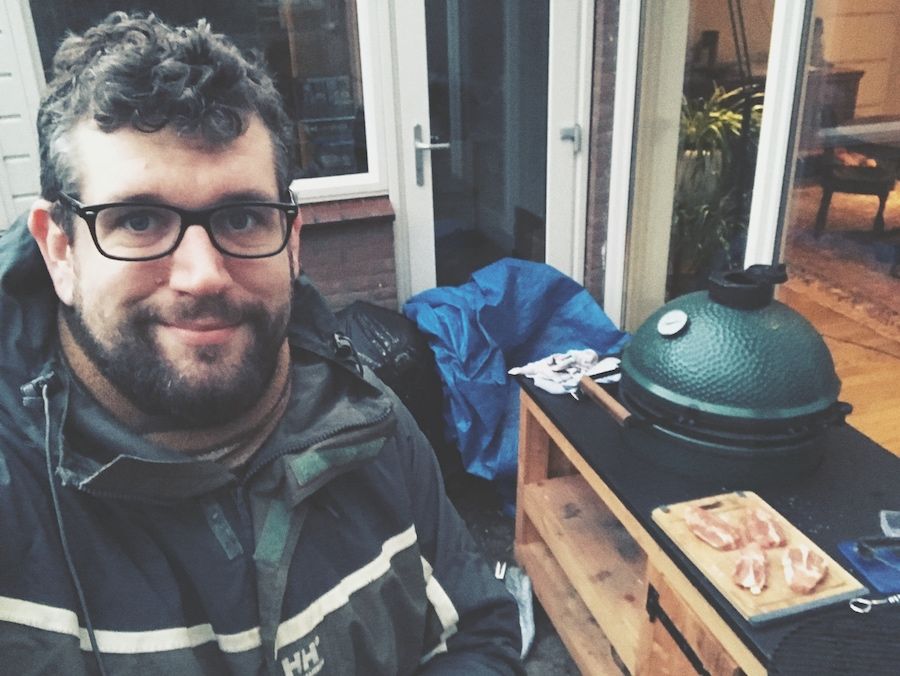 ---
I had no idea what I would find after removing the cover. Unused for over 5 weeks! If you wonder what all the junk is. That's to prefent the cover from blowing off when we had that mega storm not to long ago.
---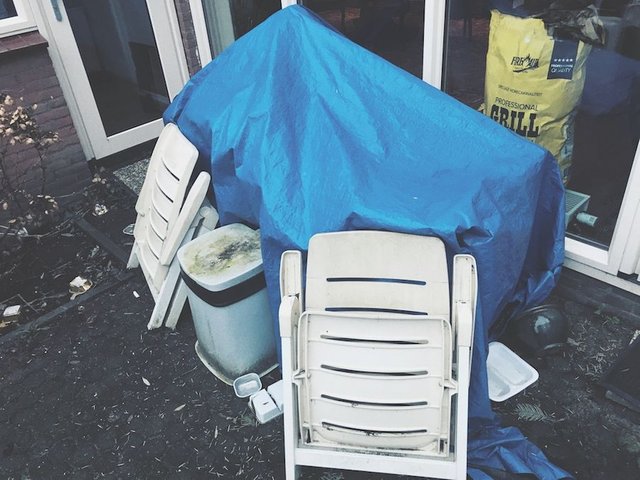 ---
Not bad! Except for the small amount of water. I do feel that I will need to find a better solution to prevent that in the future.
---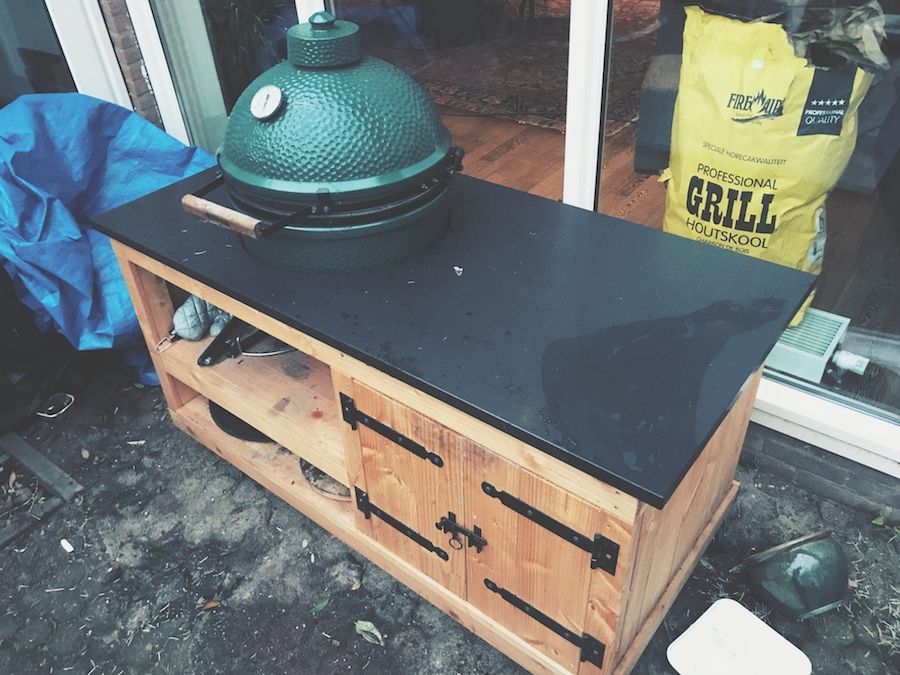 ---
The inside of the grill was fine! I removed all the ash gave it a quick clean for now. Soon I remove all the parts from the inside and give it a spring cleaning.
---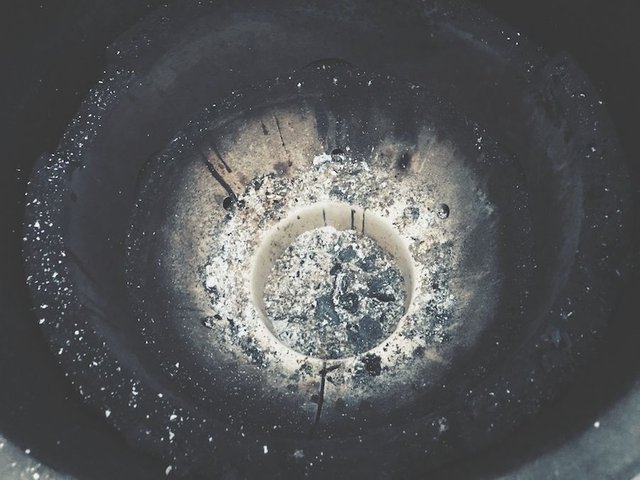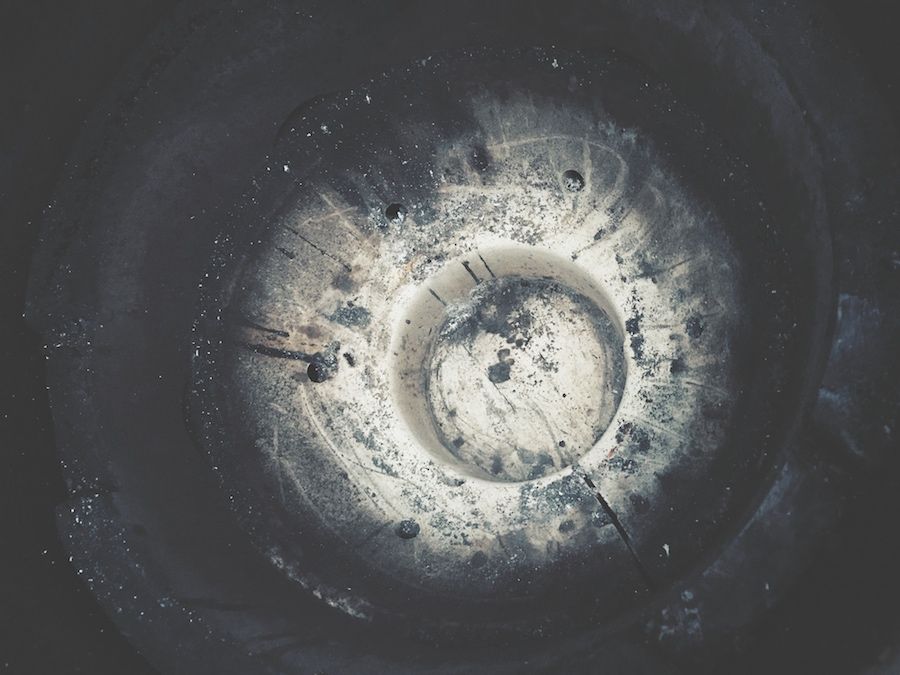 ---
Fresh coals! YES!
---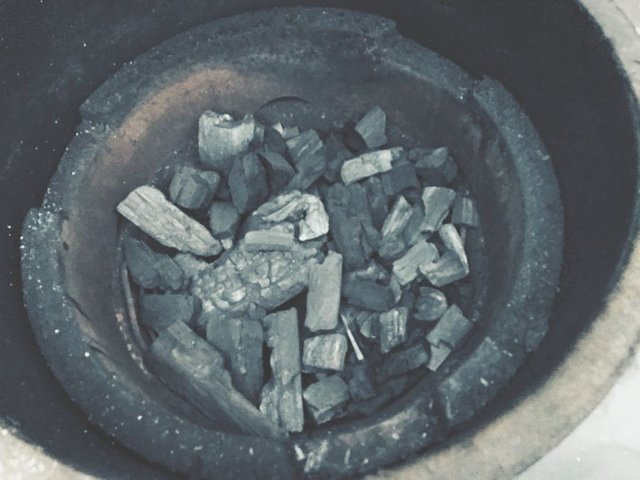 ---
End so we begin. The first grill session of 2018!
---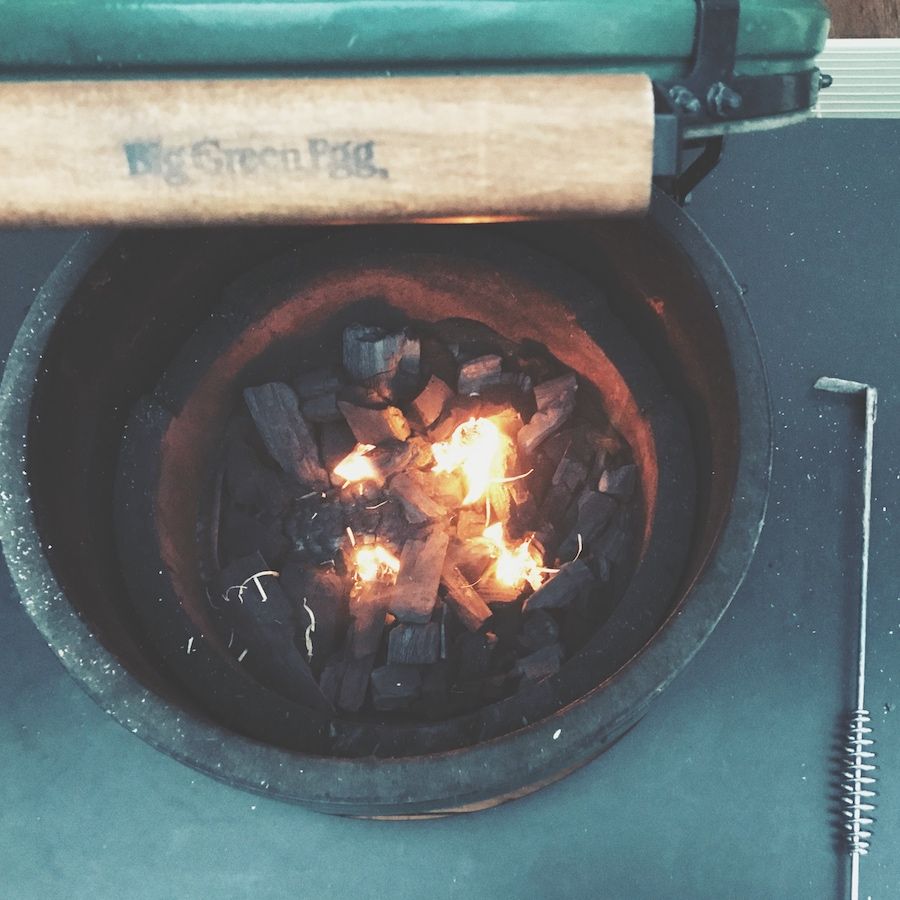 ---
This is meat I grilled (It's called Blade steak). It's cheap yet extremely underrated. This cost me $7. In the Netherlands it's been used for decades to make stews but it's also perfect for steaks if you can find the one with good marbling. There is a sinew in the middle that it's a little tough but edible or you can cut around it later. If you ask a butcher they can also remove it before hand.
---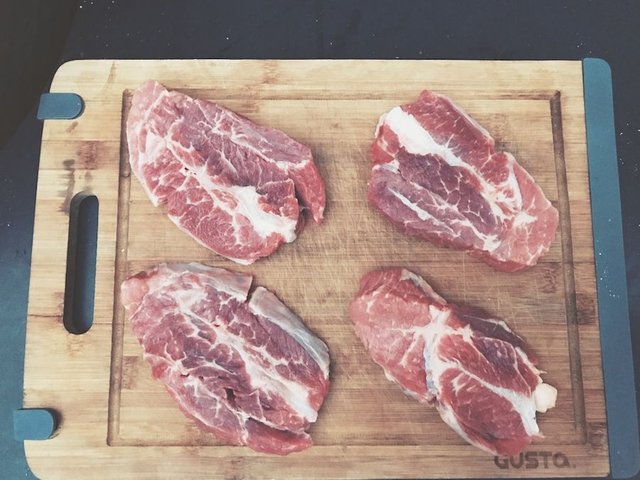 ---
The coals I use burn hot and fast. Ideal for fast grill sessions. It took 10-15 to get the grill to 300C.
---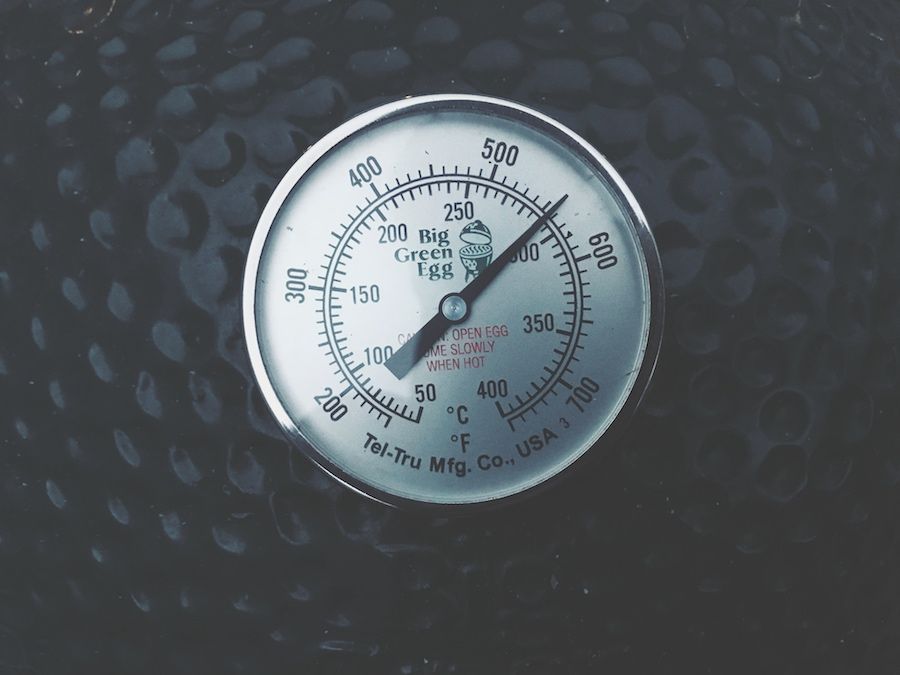 ---
Steaks on! I was going for 2 minutes per side. Another reason I wanted to use cheaper meat is to get the feeling of grilling back without fearing a meat failure :)
---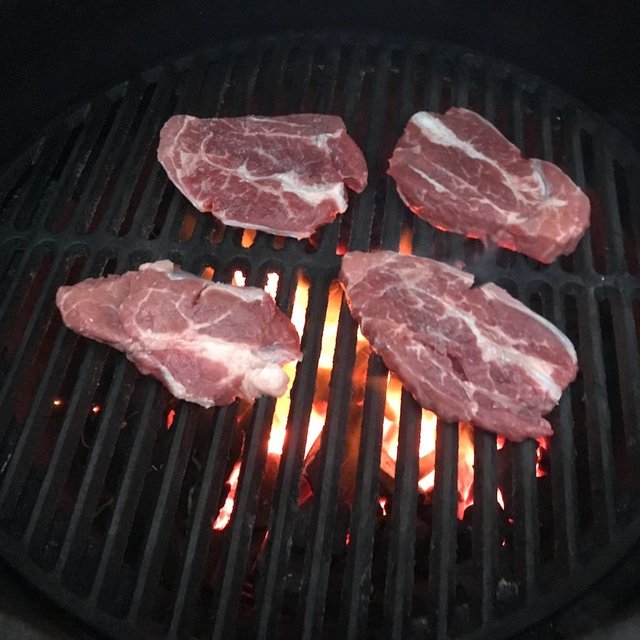 ---
I missed this! The Smell and the warmth coming from the grill. It's so much fun.
---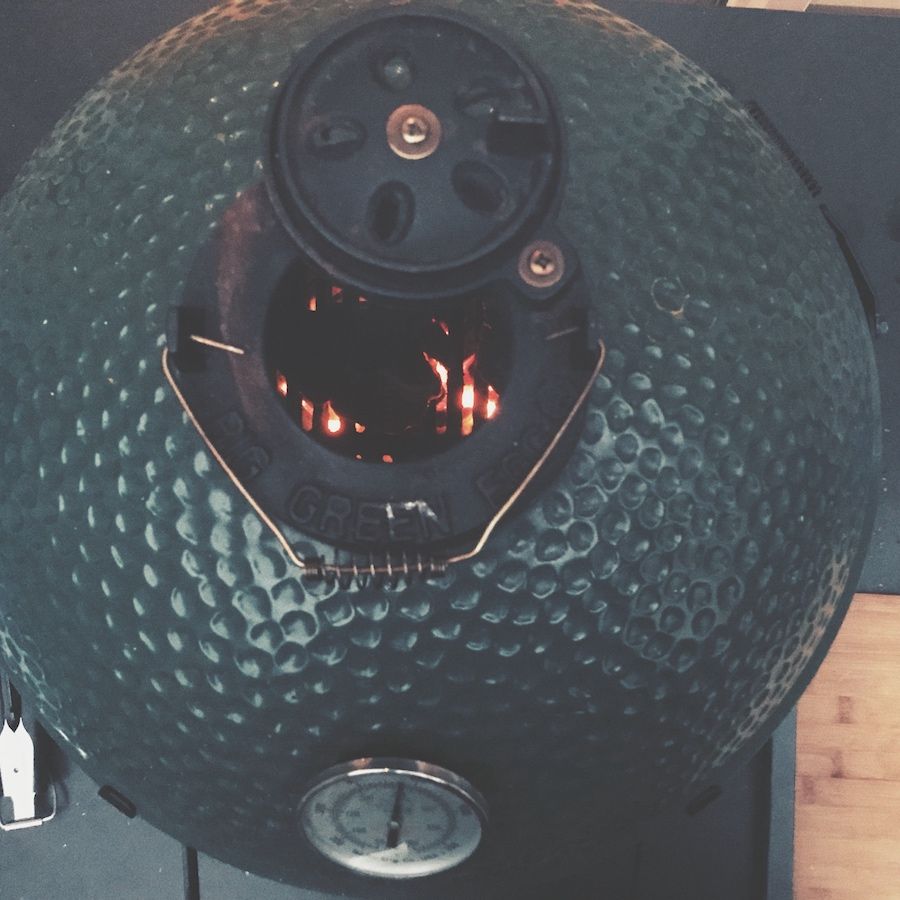 ---
I flipped the steaks after 2 minutes and grilled the other side. I checked the temp and it was around 55C. Perfect I like my steaks rare.
---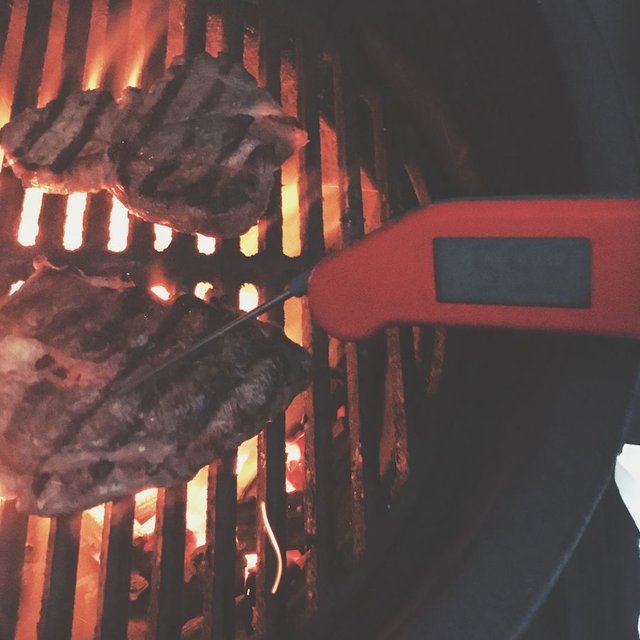 ---
I put the steaks in aluminium foil to rest for 5 minutes. In the meantime I got my other iron tools and put them on the grill to Burn clean. If you look closely you can see two grills and the cast iron top.
---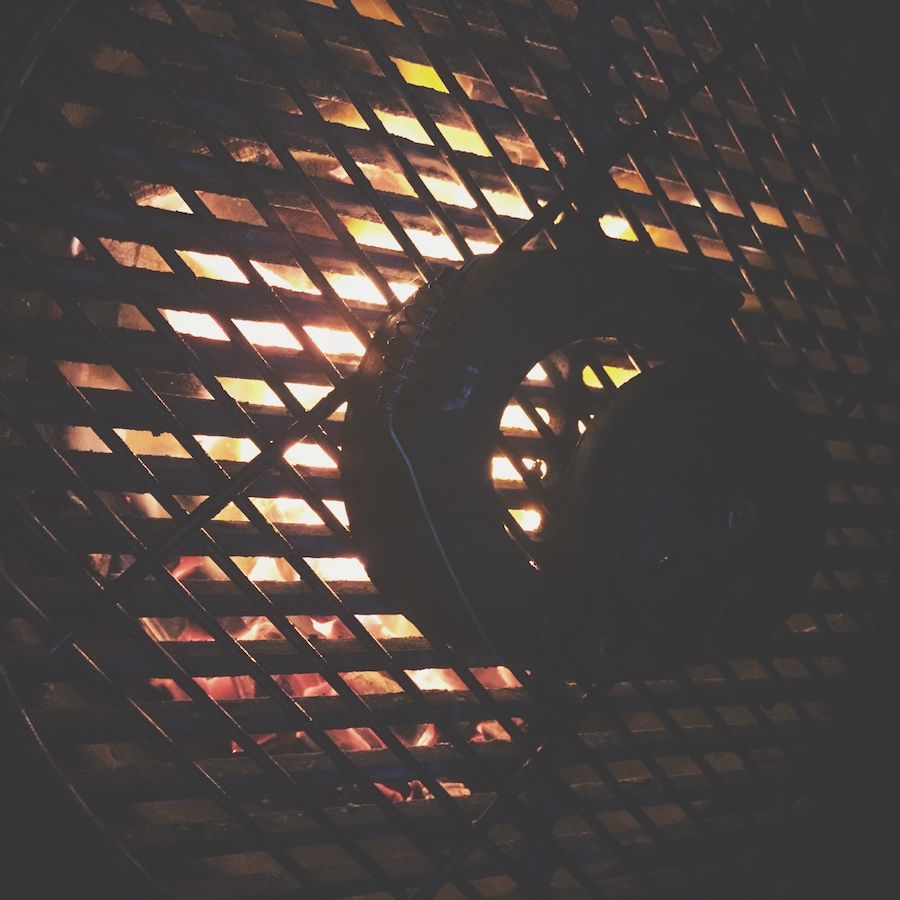 ---
End result! I think I still got it. Nicely Rare with a good crust. It's not a cut that will be extremely tender. You do have to chew but the flavour is fantastic! I served the Steak with some leftover lasagna that Bianca and I shared.
---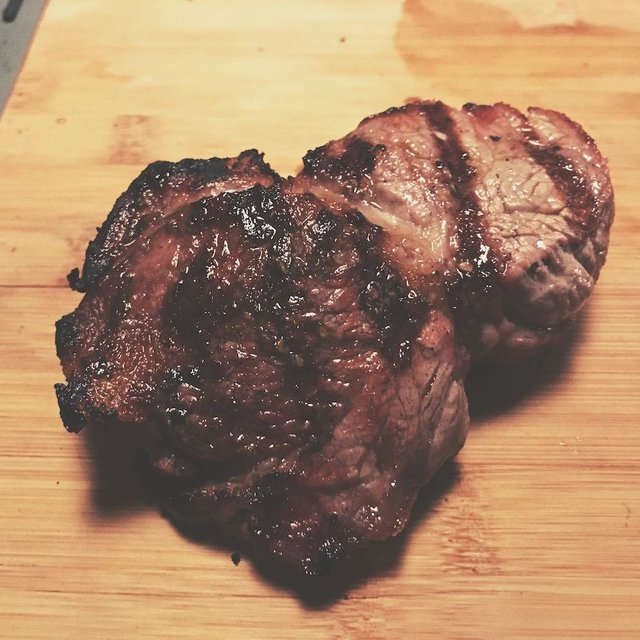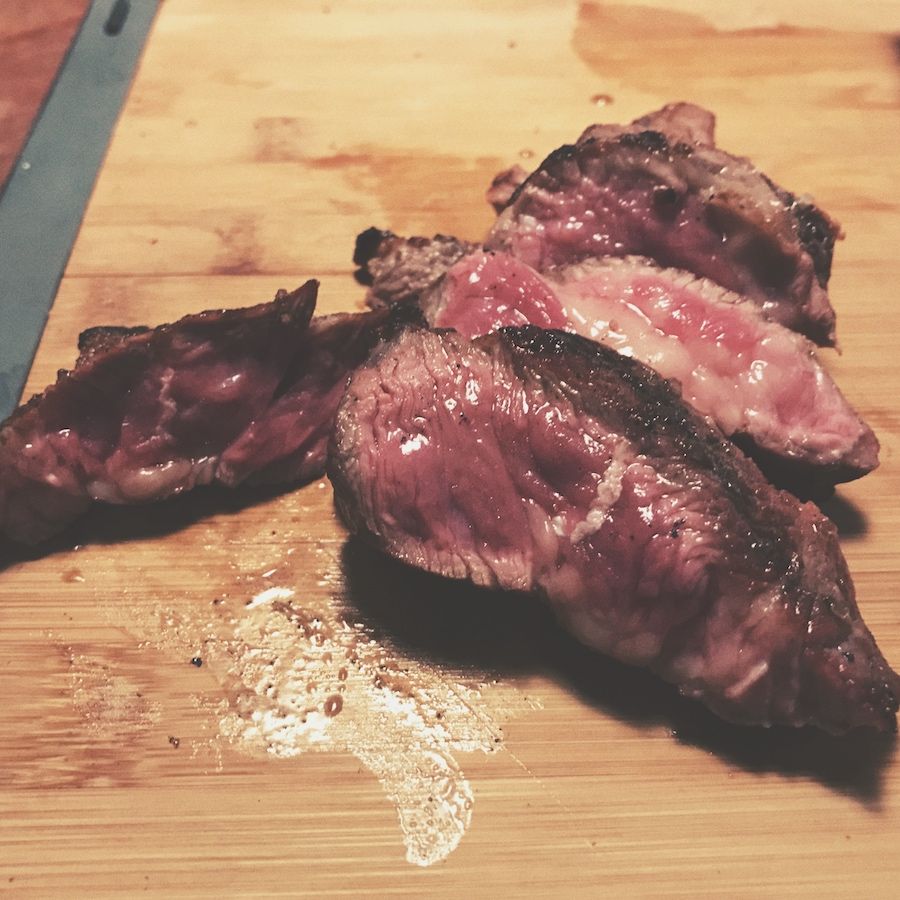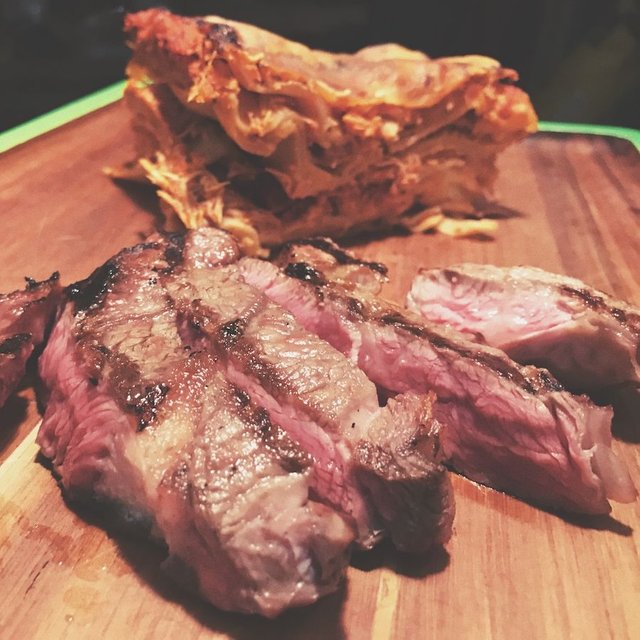 ---

---
I am a witness with our developer group @blockbrothers for the Steem blockchain. If you want to support us I would appreciate your vote here.
We build Steemify a notification app for your Steemit account for iOS.
Get it Here:

---