Vlog 198: Enforce the SBD peg or not?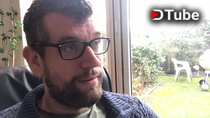 ---
There is a discussion going on at the moment whether the SBD (Steem blockchain dollar) should always be worth $1 worth of STEEM or not. here
Currently, with a STEEM price of $4, it's way more. Around 1.5 STEEM (or $6 USD).
If the peg would be enforced an SBD would be worth 0.25 STEEM. (or $1 USD).
The reason the price has gone up so much is that there is no upper limit to what an SBD can be worth. There is only an under limit.
To enforce the peg a reverse conversion is suggested.
Currently, you can convert SBD to STEEM (takes 3.5 days) but not the other way around!
4000 SBD will turn into 1000 STEEM (at current prices) for example. And clearly, this is a very bad deal!
With a reverse conversion, the peg can be enforced.
With a STEEM price of $4, you can then turn 1000 STEEM into 4000 SBD.
Basically, you can turn $4000 worth of STEEM into $24000 worth of SBD.
This will surely bring down the price of SBD until it's 1 dollar worth of STEEM.
But to do it now will be very disruptive in my opinion.
It's great for people that know, like you and me, but for the people on exchanges, it will be devastating. Basically, they would feel fucked by the STEEM blockchain when the price tanks.
Not great.
Don't get me wrong, in the long run, I am in favor of a stable SBD.
But currently, the high SBD is helping grow this platform with more content creation but more important, development.
I notice this myself now that my witness @blockbrothers can afford to pay an external Android dev with SBD (converted to euro) and also pay for 5 servers. Our Steemify server being one them.
To enforce this peg now would be a mistake. I would wait until STEEM price goes up and more SBD's are created automatically bringing down the price of SBD closer to the peg.
That would be the moment to implement this change.
Nondisruptive.
I talk about it more in my vlog
---

---
I am a witness with our developer group @blockbrothers for the Steem blockchain. If you want to support us I would appreciate your vote here.
We build Steemify a notification app for your Steemit account for iOS.
Get it Here:

---

---
▶️ DTube
▶️ IPFS