Vlog 212: Long term investment advice.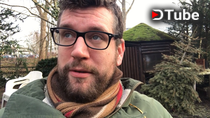 ---
I realised that my current investment strategy is based on my own personal situation.
I have crypto but I also have fiat on the sideline because I sold on the way up.
It's a very good position to be in because it makes me very flexible.
If crypto goes up it's ok. If it goes down I can buy more. Pretty simple.
After BTC came down from $20000 to $6000 it's now showing a small sign of a recovery. (currently $8000).
But to be honest +$2000 is nothing compared to how much was lost.
I need to see a much stronger signal then that before I believe any of it.
I would be very careful going all in at this point. (going all-in is something I would never do, ever).
But buying a little bit can't hurt. Especially if you were thinking about investing in to crypto for the first time.
I invest for the for the long term (years) and buy slow. I don't like too much risk.
I talk about it more in my vlog.
---

---
I am a witness with our developer group @blockbrothers for the Steem blockchain. If you want to support us I would appreciate your vote here.
We build Steemify a notification app for your Steemit account for iOS.
Get it Here:

---

---
▶️ DTube
▶️ IPFS