This morning I couldn't contain myself :)
I bought some STEEM and powered it up to reach the next level of my journey.
120K Steempower.
I took me a long time to reach this.
In fact the last time I made a post like this was 7 months ago when I reached 100K.
In other words you can also say it took me 7 months to earn 2 power downs.
Yes....7 months of blogging and buying STEEM equals 2 power downs (2 weeks) for me.
Hence I have never powered down.
I would never be able to earn it back fast enough.
---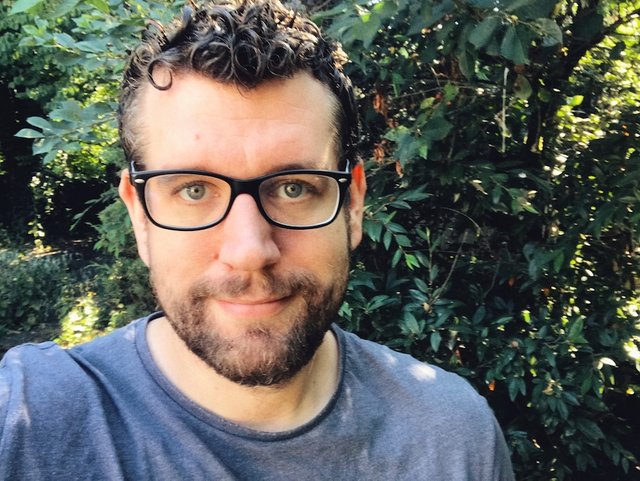 ---
When it comes to SP I think I done well especially when I look at where I had to start from:
What you are looking at is probably the worst trade I ever made. (0.5 BTC - $325 back than for 82 STEEM).
It's how it all started.
---

---
But 5 months later I wrote this on the 12th of December 2016 here:
I had just reached 20k SP. (I remember this period well, I was so excited about this blockchain and told everyone about it but almost no-one listened...it was so frustrating that I stopped talking about it all together except on Steemit. I started to invest in secret, throwing everything I could spare into STEEM not telling anyone what I was doing, except @ezzy).
---
I invest in Steemit by writing stories and being paid in Steem Power and by buying Steem on the market. Today I bought some more Steem. I am following the plan I set out for myself. I am buying a little every day and I have almost reached my goal of 20K steem. Next Stop 25K.
I only use the money I can do without to invest.
You either believe in a project or you don't. After using Steemit for 5 months I can say that I believe Steemit has a good chance of becoming successful given enough time. This is the reason I'm investing. I'm in for the long term.
I have no interest in powering down, trying to sell high, buy low, and I'm perfectly ready to lose my money in case that I'm totally wrong about everything.
---
And that I have. (And notice how I say steemit..and not the Steem blockchain...because steemit was all there was.)
And in all that time since then I have seen it all.
People come and go for various reasons, different Hard Forks, a million different opinions and insane price swings.
It has never bothered me I just kept grinding.
I still do every day.
My believe in this blockchain has not faltered in-fact it has only increased.
So often do you read posts about why this place sucks.
But in the end of the day none can deny that this place has been transformed from that 'little' blogging platform it used to be to a fully grown social media platform with 60K daily active accounts in a little over 2 years with every chance to grow bigger in the future.
I'm not going anywhere :)
Next goal 150k.
---

---
Please consider us for your witness vote if you think we deserve it here:
---

---

Vote for @blockbrothers via SteemConnect
Set blockbrothers as your proxy via SteemConnect

We are the creators of Steemify a notification app for your Steemit account for iOS.
Get it Here: