In our society, a completely inadequate cult of extraversion prevails.
We are trying to convince ourselves and each other that communicating with people does not bother us at all. It is so simple. But this is such a lie that I get scared from it.
Communication with people is VERY annoying. And not only closed introverts. Communication annoys the vast majority of people.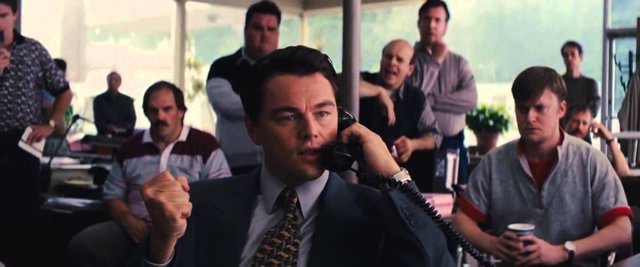 "The Wolf of Wall Street"
It's just that only some people achieve that degree of awareness to honestly call themselves introverts. The rest, gritting their teeth, convince themselves that they are in a buzz to communicate with strangers and hang out in large companies every day of the week.
Here recently published research on offices, more precisely on open office spaces. They were so popular for a while, they were built almost everywhere! But in the end it turned out that people are slowly going crazy surrounded by colleagues and general noise. It turns out that most workers are more comfortable sitting in stuffy rooms with two or three colleagues.
Who would have thought, huh?
Moreover, I am sure that all employees of such offices, when they felt discomfort, tried to convince themselves that the problem was in them. What is it they cannot join in a young and friendly team. What is it they are not able to work in multitasking mode. That they are grumbling and grumbling, just do not want to listen to other people's phone conversations.
But in the end, the whole office felt the same way.
And maybe there was only one kind of cheerful madman who sincerely enjoyed making cold calls and talking with colleagues.
And the rest thought: "Oh, why I can't be like everyone else."
But that never happened. There was one crazy type and five more people who successfully imitated sociability.
The cult of extraversion appeared, not because in our society of extroverts the majority. He appeared because we are all introverted and all dream of becoming different. If there were a majority of extroverts, then everyone would dream of learning to be alone.
But no one has problems with this, as you can see.