Cathedral of Saint Paul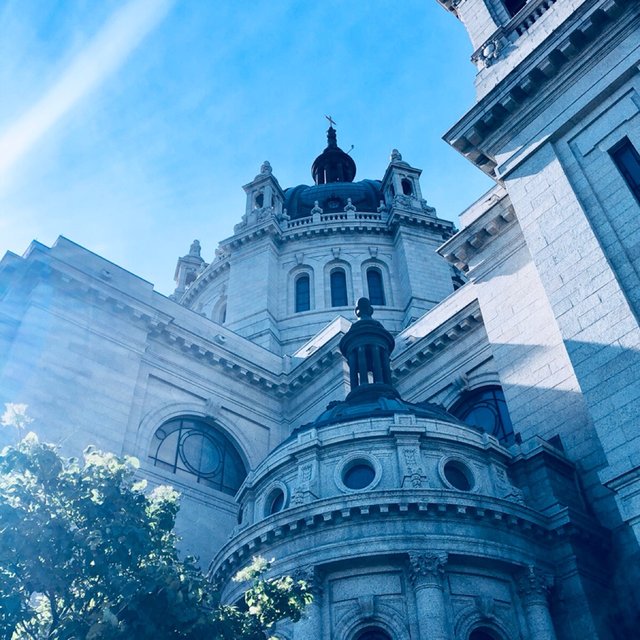 ---
This cathedral is just a few blocks from where we live. Even though I've passed by this place thousands of times in twenty plus years, each time I see it I'm in awe of its design.
Construction of this beautiful (and megalithic) building began in 1906 with a budget of one million dollars and was finished nine years later, in 1915. You can read more about the cathedral here.
I took this shot from the sidewalk (with an iPhone 8) as I was walking our beagle.
---