Help request for Mike
 Hey Steemians ,

The person in this video is called Mike. He is 72, an accountant by trade with his dog Liza, and dreams of returning his wife, who is not a citizen of  Israel , and was deported a few months ago. He plays every morning in Ramat Gan's Savidor Center. He does not have a bank account, and he defines himself as one who the banking and legal system screwed up.
Like many in the area, which is a high-tech complex, I do not go around with cash either. I've been looking for help for a few months now, and I decided to open a Bitcoin wallet for him: 1JDyLmc2Hm4NQ71AEicv2e6NiWhePpzSE1
https://blockchain.info/address/1JDyLmc2Hm4NQ71AEicv2e6NiWhePpzSE1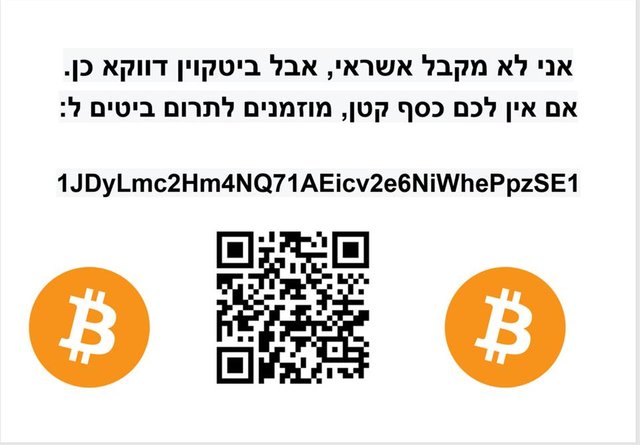 We exchanged phone calls and agreed that if he wanted to redeem the amount (until Bitcoin was accepted into most stores), I would give him the bits for Fiat and I would give him cash.