It's been a rough few days for the McLaughlin clan
Some of you know Ethan had a big tournament at the NY State Fair, and was he ever crushing it! They started out with the left handed competition and he tore through them one after another putting himself at the top of the winners bracket as they entered the finals...we always thought he was a giant for his age, but the kid he beat to get to the top of the bracket was an absolute Titan, whose father is a pro arm wrestler-
After this match the Titan had to wrestle his way through the losers bracket than beat Ethan twice...
He never got a chance at that third and final match, as sadly Ethan made a rookie move and glanced away- in arm wrestling you can NOT look away or you put yourself in danger of a spiral break from the twisting motion. In this case they were 'in the straps' their arms tied together, which increases the chances of such a thing happening because there's no way to slip to the side, you either push forward or give up. The Titan put every ounce of his 400 pounds into what they call 'the hit' and Ethan caught him, both matches he caught him, which is unbelievable in itself- but in the second one he turned away for a split second, and the snap that came after was a thing of nightmares for me as his mom.
And there he was, his arm shattered on the mat and he says to Travis Bagent- a Pro and one of his heroes who was gently untying the straps- "I can still do the right arm tournament though". Travis did a double take and replied "You're a beast kid, but you're going to the hospital!"
(Ethan with Travis, before the matches began)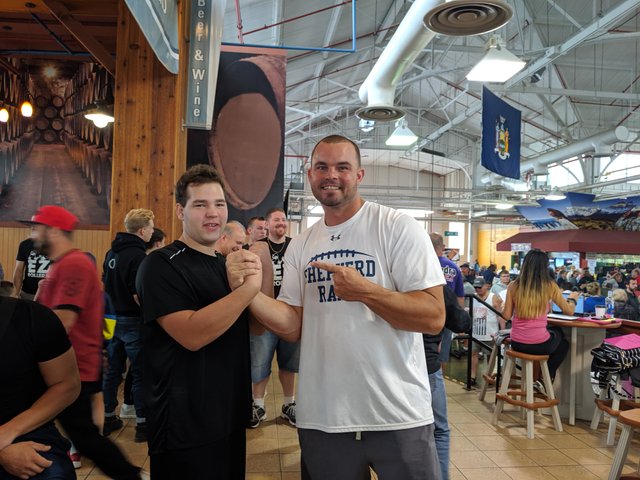 I'm not going to post the video of the break since I couldn't bear watching it myself, but here's a clip of him being wheeled into the hospital- and no, he hadn't been given pain medication yet-doesn't seem so serious here, does it?
But serious it was: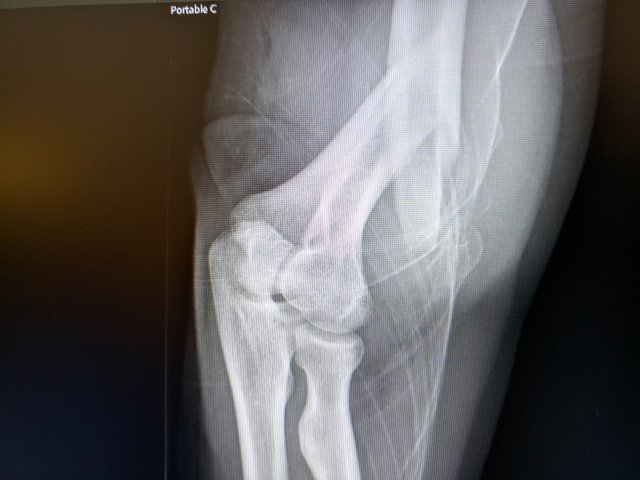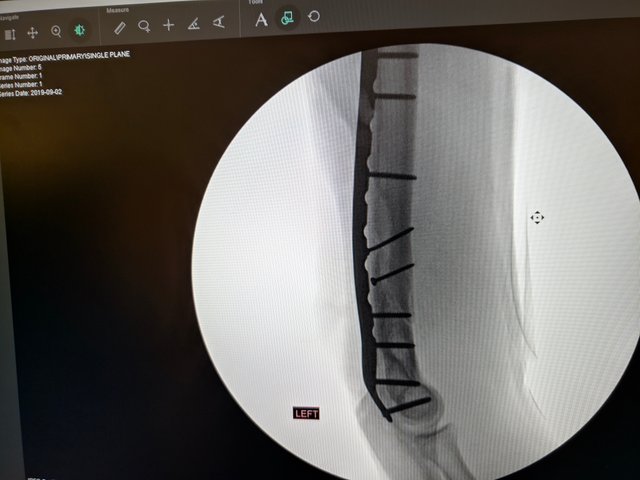 We were told going into the surgery that there were some risks- the Ulnar nerve falling asleep being the most common, which can cause the hand to go limp. If that occurred it would be six months before he regained it, if ever. I forget the rest of the list, mostly because everything went perfectly, no limp wrist for this kid:
(A mere fifteen minutes or so out of surgery:)
And he ended up with a trophy after all, one that will be setting off metal detectors for life. And the scar? That thing will be a conversational piece: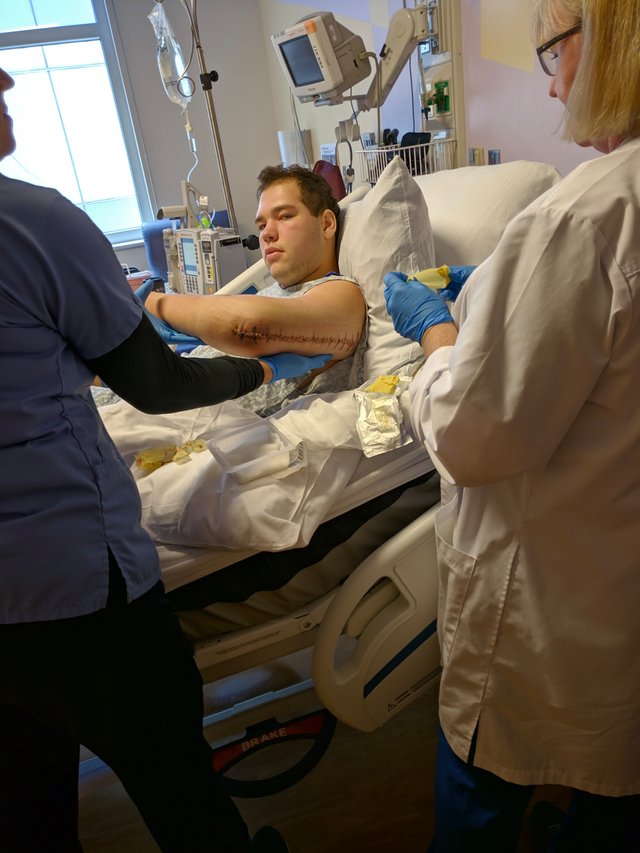 Once back in his room he told the doctors, the nurses, and anyone who would listen "This is just a minor setback. John Brzenk broke his arm while arm wrestling when he was fifteen, then went on to become the world champion, a title he held for decades- never broke his arm again. Winners learn from their mistakes and they never give up!"


(The next morning, ready to go home)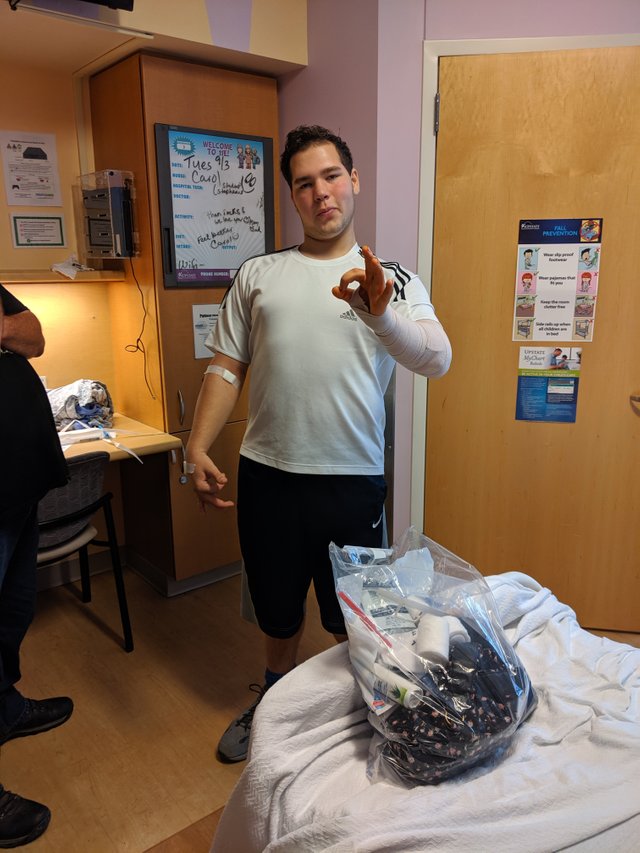 He is every parent's dream of a kid! His positive, take-on-the-world attitude that shines even brighter with adversity is just incredible. He told the universe what he really wanted, then the universe said "Are you sure?" His answer? "Hell yes, 'tis nothing but a flesh wound!'
It will be some time before he can compete with his left arm again, but he'll be back out there with his right (his dominant arm in the first place) as soon as he has healed enough for his left to hold the bar- in the meantime in addition to physical therapy we're working on a more intensive nutrition regime- so stay tuned, this is just the beginning for Peak Arm Wrestling!