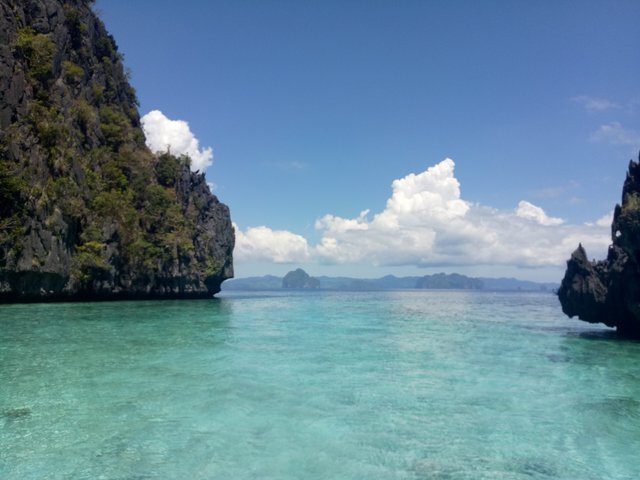 For those who don't know yet, I've just recently started my online tour operator business and I'm hustling day and night. I'm introducing a niche that is quite unfamiliar in this part of the world, where the Millennials and party-type of travelers are slowly infiltrating our used-to-be pristine beaches.
I'm trying to make a content-heavy site for SEO purposes. Here on Steemit, there's already a wide audience for me, while for my own website, I have to build everything from the ground up. Starting your own online business is not as glorious as it seems to be. In my case, it means dwindling savings, low-budget marketing campaigns, and sleepless nights.
I started last year here on Steemit, writing consistently every day about my life and travels. I've earned followers and cryptos due to my own persistence. Steem paid the rent and funded my startup. I try not to feel discouraged even during this crypto bloodbath. I just go on writing content and made it a good habit. I don't like to sacrifice the quality of my posts even during Steemit crisis. I try not to shorten my articles or share some Facebook-like posts. And I admire those who can consistently post quality content and respect those who upvote them regularly.
I've seen authors here who used to post some good content then eventually resorted to just posting some short whatever posts, youtube videos, memes, or just photos. To each his own, fine, I just won't upvote each and every post anymore. Then there are those who are always consistent with the way they write like @snowmachine, @zyx066, @artisticscreech ...I'm actually running out of authors to upvote. Feel free to recommend anyone!
Anyway, the point is that no matter how hard I try, success just won't happen overnight. As I try to find ways for my small business to be known, I have to accept that anything worthwhile takes time. Right now, I am still trying to build a reputation in order to gain the trust of my audience and potential clients. And this is not easy.
I'll apply the same thing as what I do here on Steemit. I have to consistently share some inspiring content on my chosen social media channels (Facebook, Twitter, Instagram) and just let things flow naturally. I'll just write some good articles for my website, and perhaps, I'll get some traffic or leads that can be converted to sales.
I'm actually new to this thing called 'viral marketing'. Viral marketing campaigns are internet word-of-mouth initiatives that use social media to increase brand engagement and lead generation. I'm not really sure if my campaigns will go viral but it won't hurt to try.
Good thing I have a bit of Photoshop skills to customize my photos and ad campaigns. Yesterday, I wrote about my '100% local' selfie campaign. I didn't realize that I got a $30 credit on a Facebook ad to boost a post. So I missed something for free. Today I get $15 credit and I use it to try running a Facebook ad for the first time. I don't have a lot of money to invest in order to reach a wider audience so I'm not really expecting it to go viral. Well, if I triggered some kind of an emotional response, I might get lucky. My Facebook ad runs for a week so I'll see how it goes.
The great thing is that Facebook ad works with Instagram. The bad thing is that Instagram is so full of shit right now. It's the same old 'follow for a follow' tactic and nothing seems to be organic there. I am getting a lot of likes on a post at the moment probably due to the Facebook ad but most people only like to be followed back. I am not following anyone yet so it will actually look like I am so unpopular on Instagram. However, I know that once I have a lot of clients, everything else will follow. As I said, everything takes time.
Viral marketing can break down for many types of small businesses out there. A lot of them just come up with an idea, push it out once and when they don't see immediate results or return on investment, they just give up. With that said, I will continue pushing for new ideas that align with my beliefs.
The big question is, am I ready to use Steemit as a social media channel for the promotion of my own business? And of course, doing this means exposing everything about me and I'm not quite ready yet, at least, not for now. Steemit is too special. Besides, I might have 2k+ followers here but only a tiny % of those actually engages. Most of those are dead followers. I don't want to harass my few Steemian followers just like what I do every day to my friends on Instagram and Facebook. Anyway, I guess there's a right time for everything.