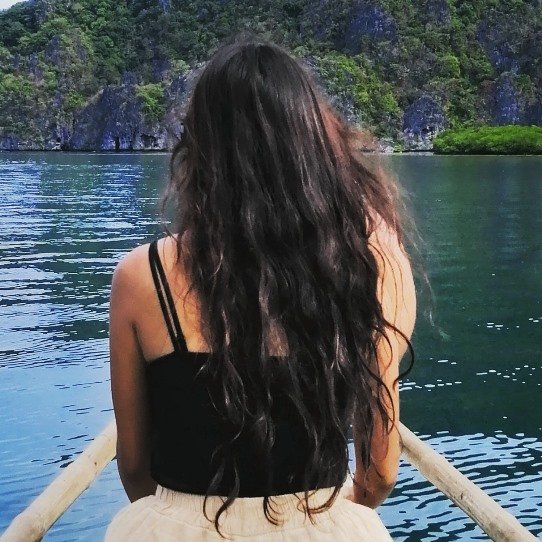 I'm just going to say here, like the present moment, because, I am not there yet. The present moment is just as important as the future. I've changed so I'm counting the future now. Let me see, countless disappointments with partners - or people, trial and error, stress, and the waste of precious time and mental energy. Sorry for being negative but I'm just not a fan of glamorizing my entrepreneurial journey. It's probably my way of making my self feel special.
Nevertheless, I am still grateful, very grateful, that I am here. No pain, no gain as they say. Now I can't imagine (don't mean to sound better), working like hell as I used to before. Crammed inside the office cubicle with blinding white lights and centralized air-conditioning, unable to contain my great disappointment with colleagues, particularly bad bosses. Having that bad attitude/rebellious impression or persona, I surely don't attract a lot of positive experiences with people at work. It's not them, it's me. I am just not fit to work - mentally. And for that, I am grateful that I am now, here.
Because I do think that starting something great is only for the crazy, rebellious ones. Yeah like, how else are you going to deal with uncertainties, disappointment, changes, debilitating anxiety if you are not that mad enough.
Negative experiences make me appreciate what I have right now. For sure, it's a different challenge now. And I must say more difficult. It's way easier, of course, to sit, work - or wait 'till 5 pm, and pretend you're okay with everyone. Pretending you fit in. It was hard to pretend to be civilized when I'm not. There were times when I was daydreaming of throwing coffee at everyone's faces. But anyway, at least now I'm having less violent thoughts. I've improved big time. I guess the hardest part was not about the colleagues, but stagnating in there. My greatest fear was to waste my life working away, in a job that no longer interests me. Or having to choose between that or getting hungry. Is life really meant to be this way?
I feel that little jolt of success whenever I wake up and see a couple of emails. Even that is making me feel excited. Who would have thought that some strangers would be looking for me now? Looking for an authentic experience amidst mass tourism that prevails around here. That high feeling when I wake up and see a couple of payments sent. Who would have thought that I will earn money just like that? Oops sorry, it wasn't just like that. Do you know what it takes to get here? I don't know for how long this high feeling will last but at least in this aspect, I am extremely positive. To keep me going. Though, it might never be enough for me...
If you remember my earlier posts about the challenge of finding the right partners, service providers, or those who will contribute to the success of my business, it was, of course, one hell of a ride. The constant disappointment here and there, and heartbroken too. I just learned to lower my expectations and let go of those who like to trample my dreams. Letting them go was the reason that I've made some progress. And the most important lesson that took me here, never let loneliness bring you back to toxic people.
Embrace happiness. Embrace loneliness.
Now I just embrace everything that comes along this entrepreneurial path. There will be highs and lows. More joy and more disappointment. I don't care anymore, because, I look forward to everything...
Until I get there.