There are so many rickety old bridges that link all these different lakes and there are often sign posts at different cross roads so you can chose which lake or point of interest you want to visit.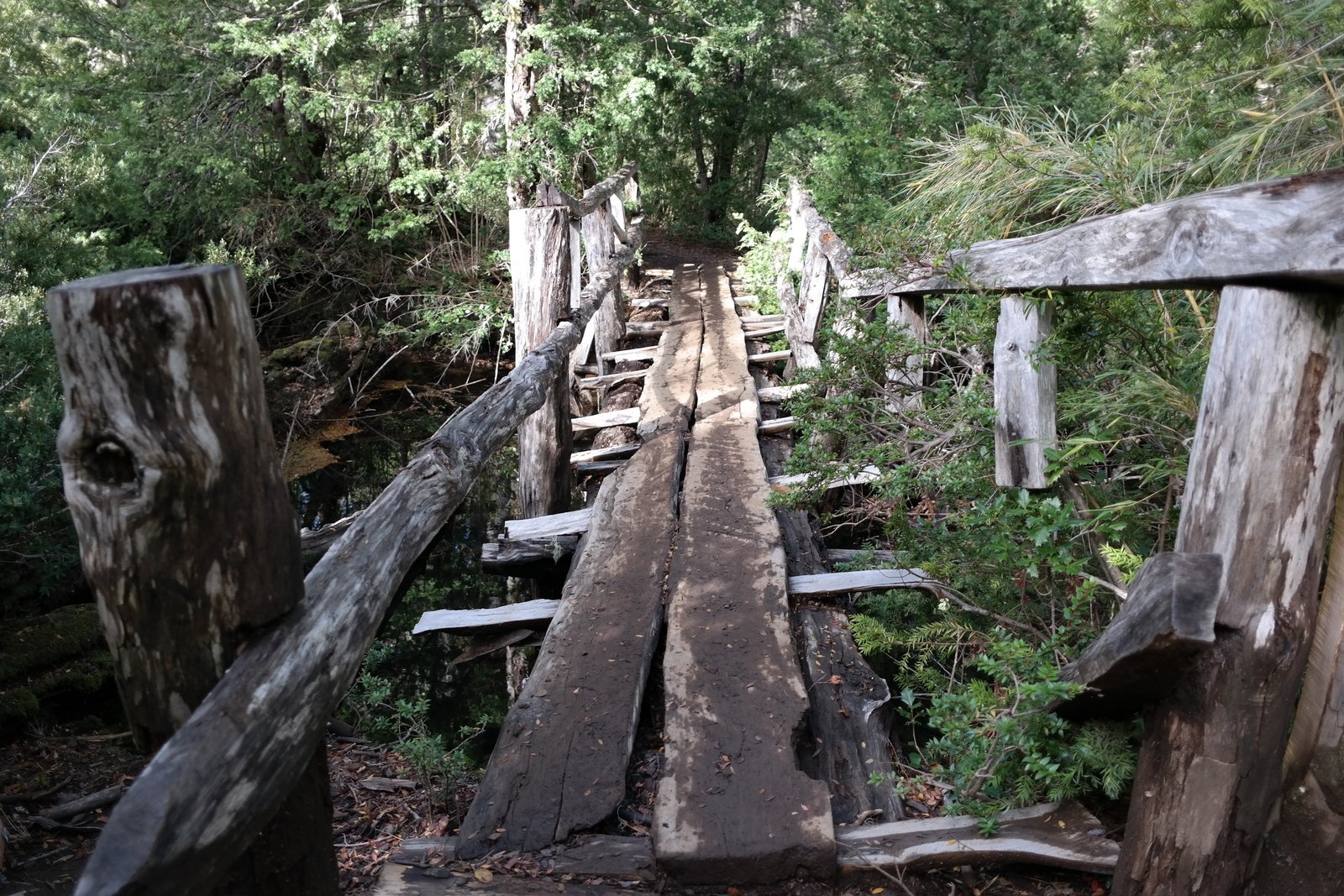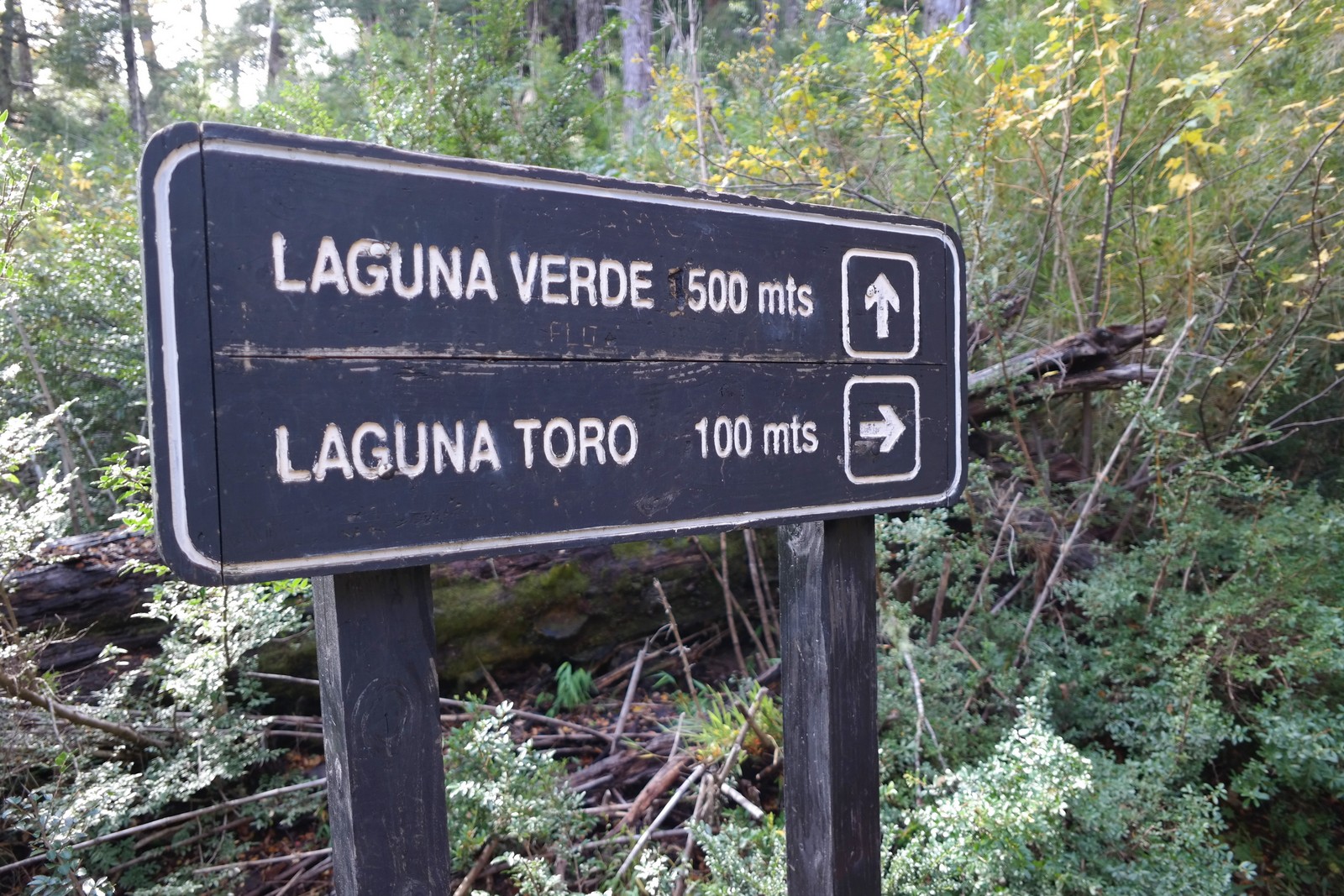 The green lagoon lake itself is really stunning, but, what I found most striking was the massive monkey puzzle trees dotting the horizon.


The dominating skyline with all its different colours felt reminiscent of being in a huge city (but without any of the pollution or noise!).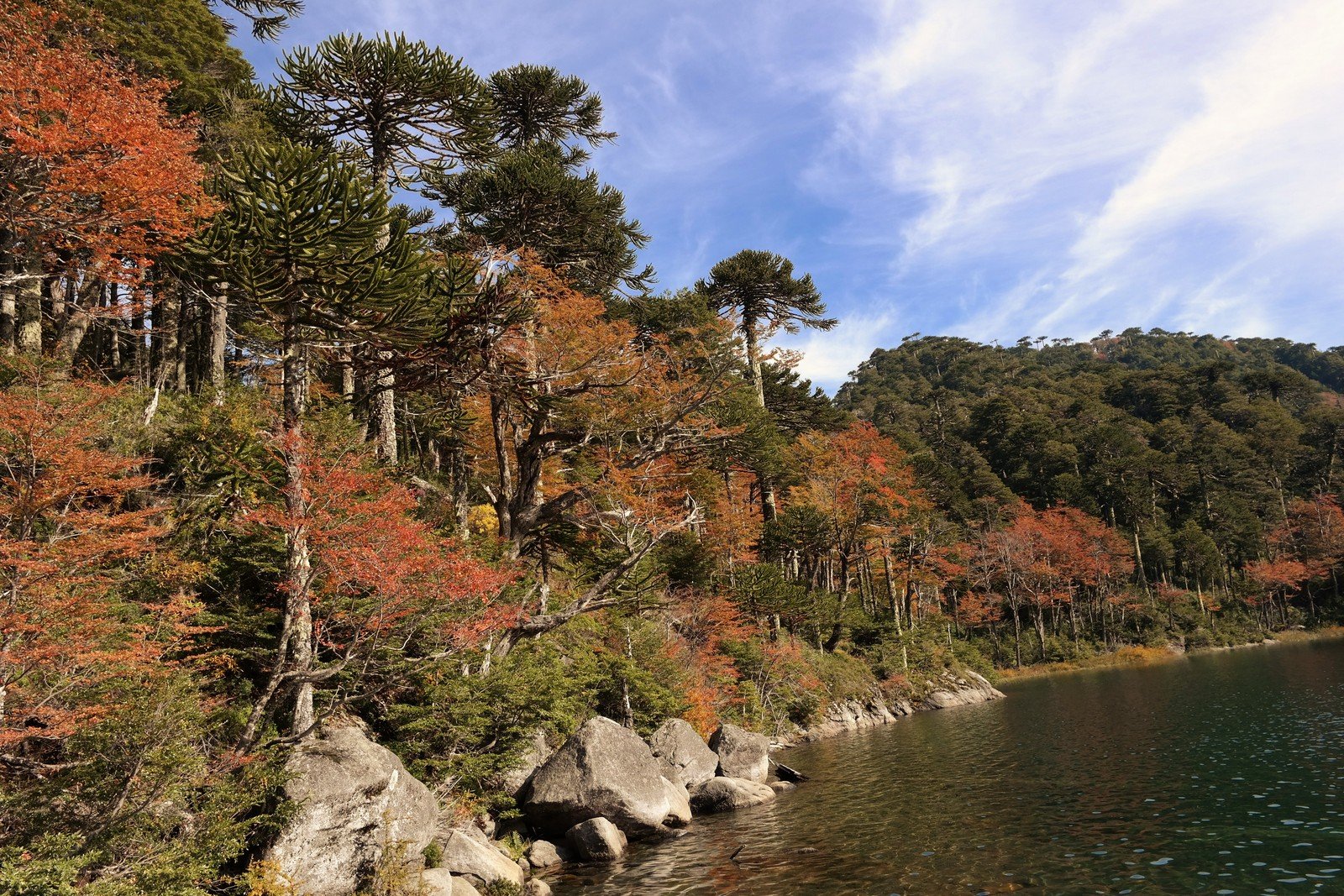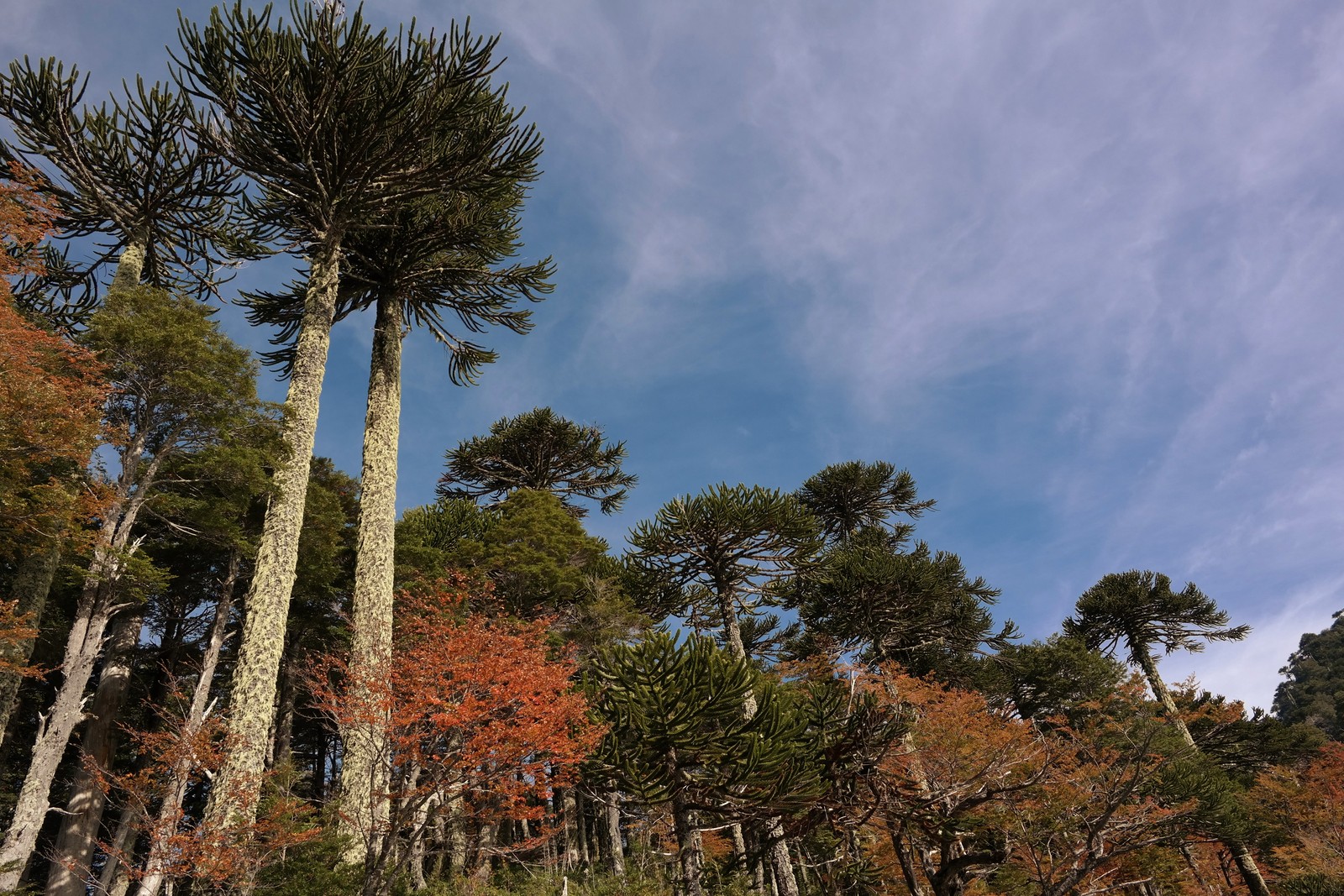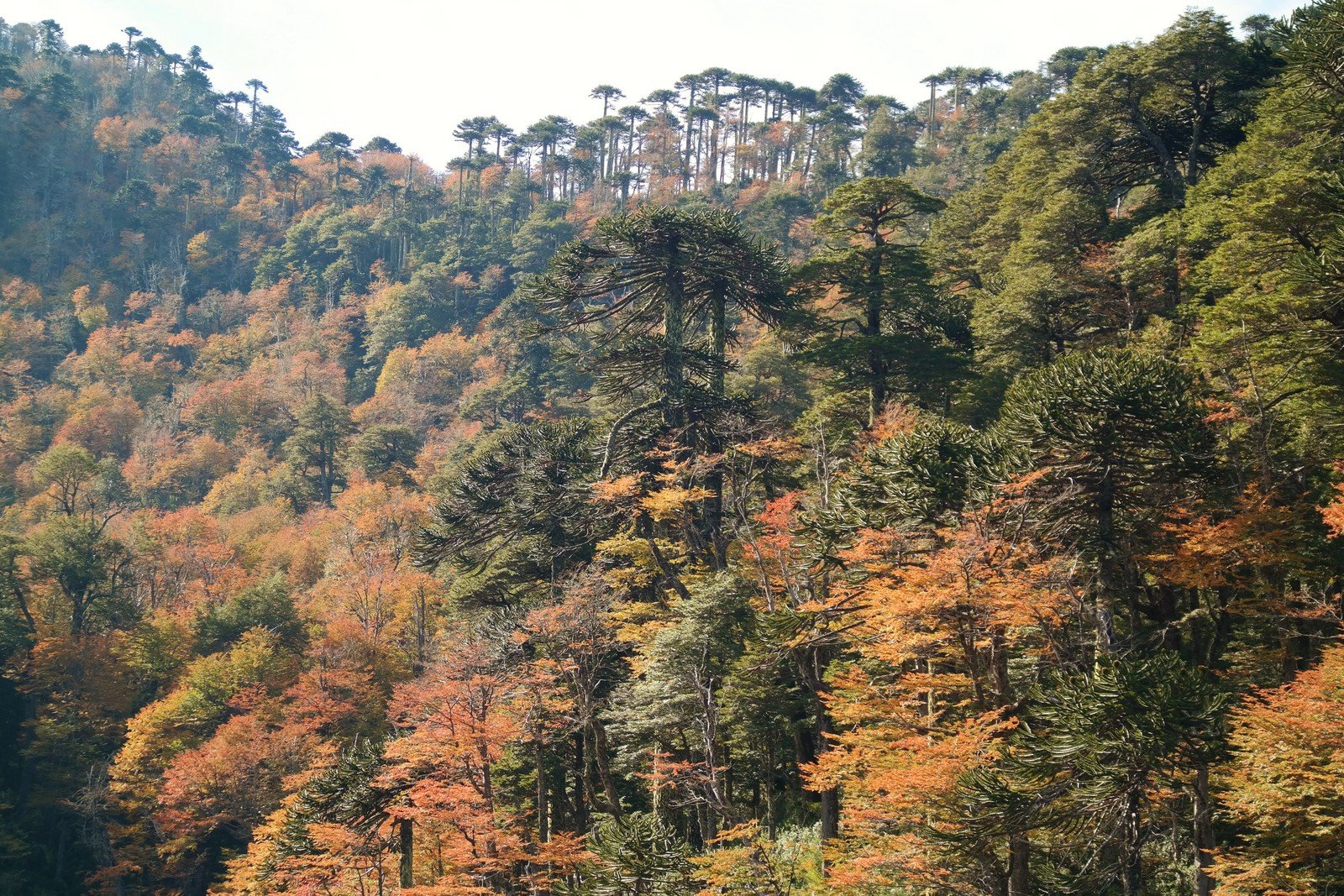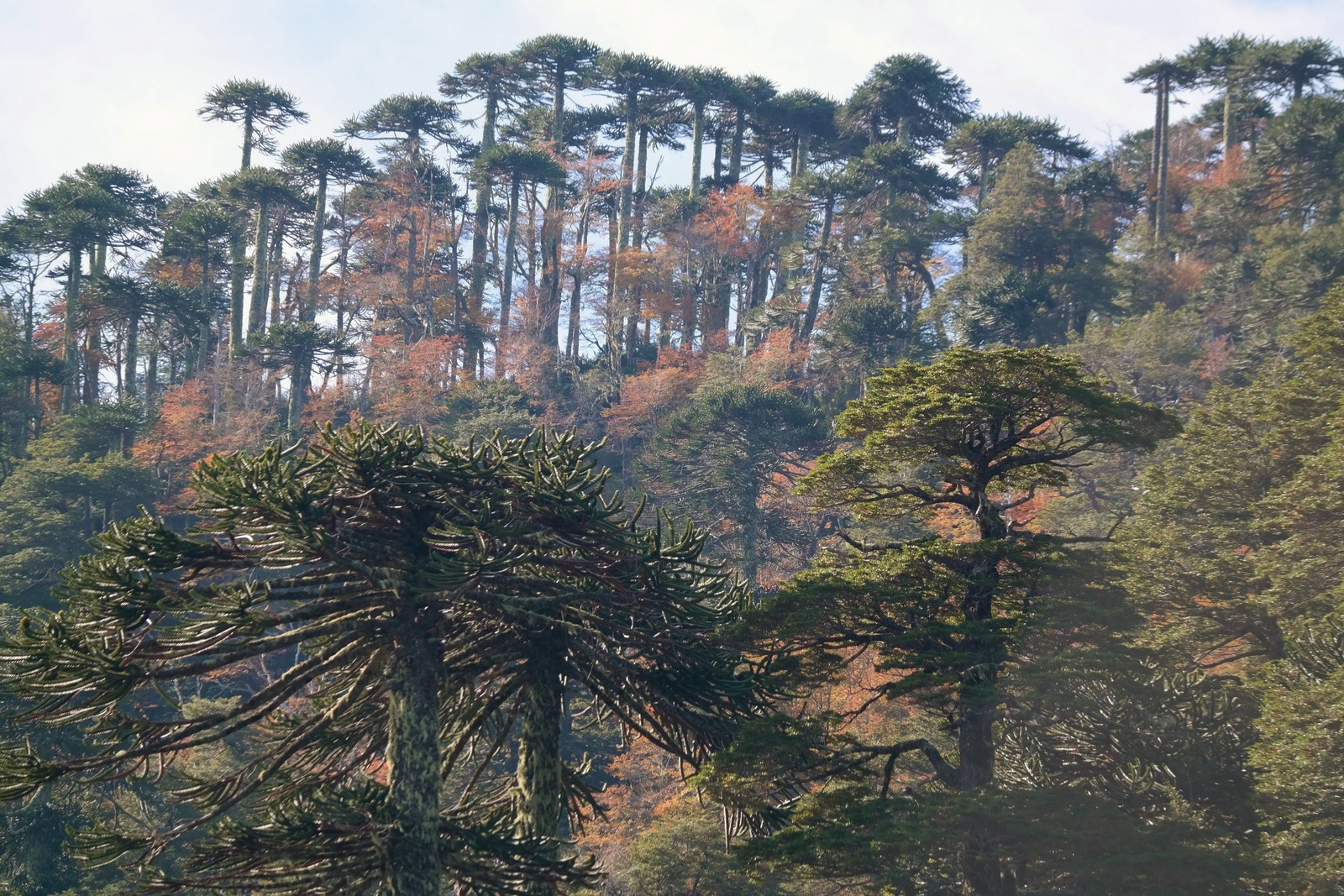 Panoramic shot of green lagoon
After the first trek and lunch I pretty much passed out for about an hours blissful siesta in the bright sun.


When I woke up there was one more lake in the area that I wanted to check out before we headed back home - Laguna toro.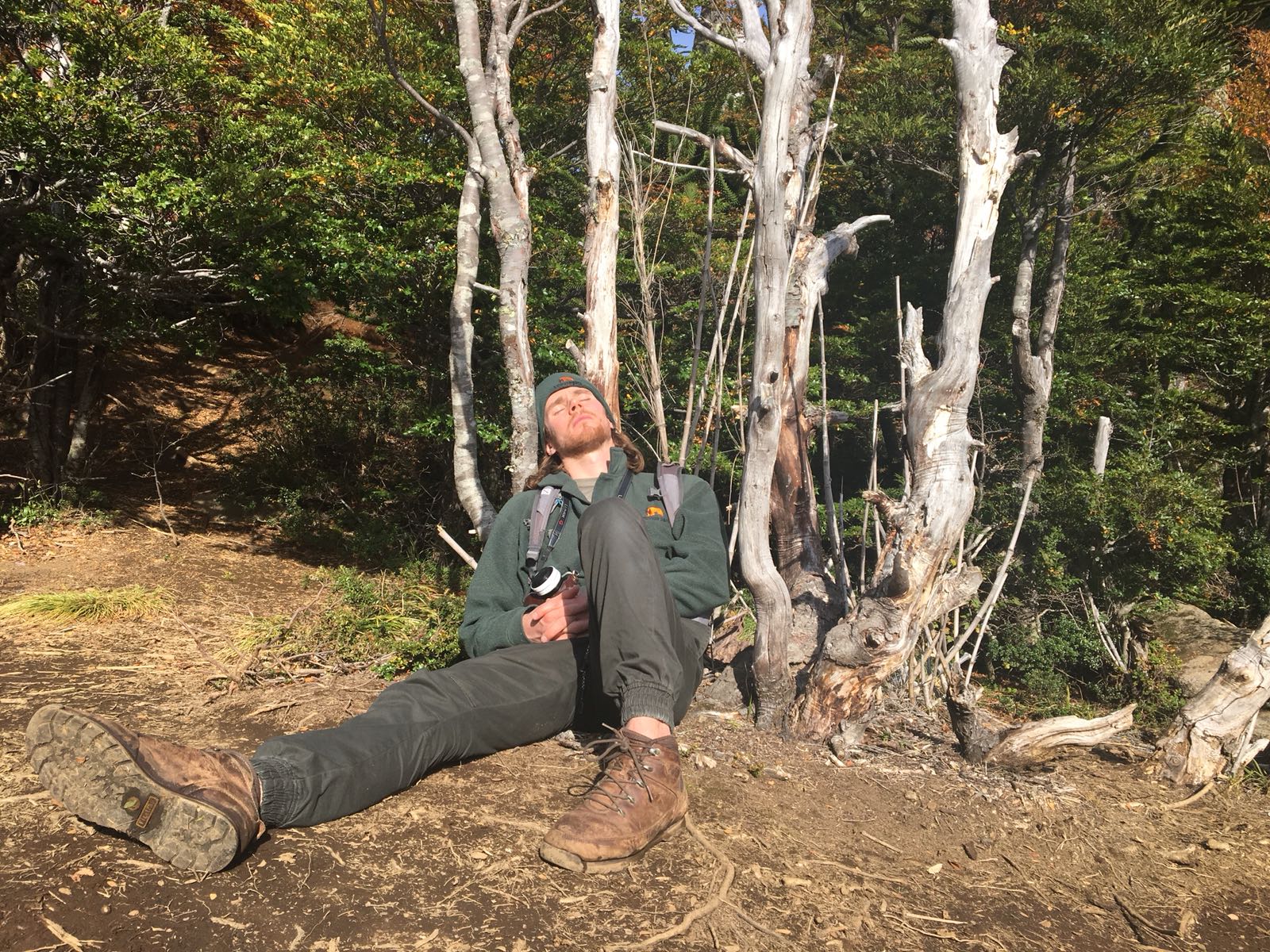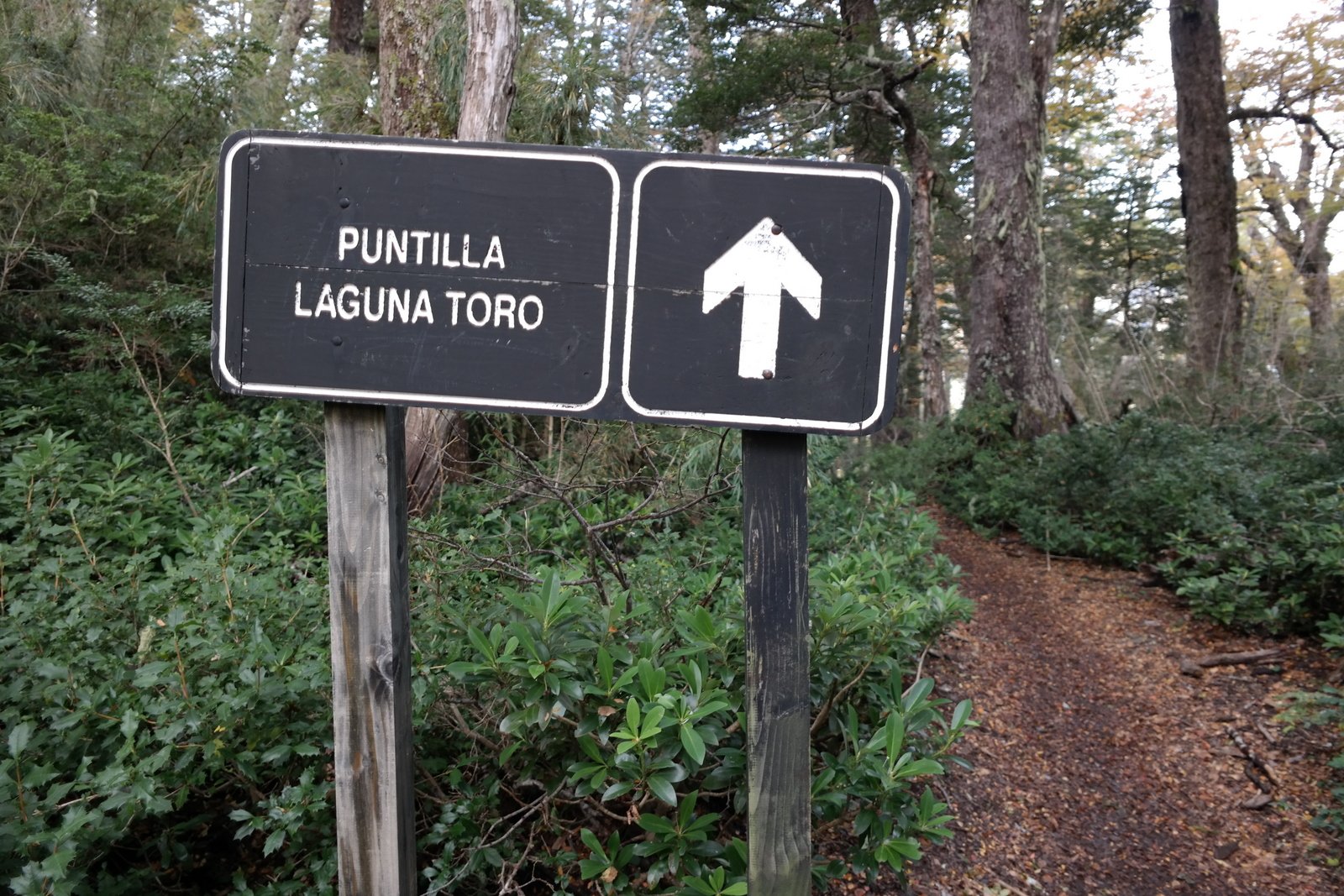 This was definitely the highlight of all the lakes that we visited over the last few days, and the perfect place to finish our days trip.


The reward for our days work was one of the most stunning sights at a lagoon I'd ever had - San Sebastián mountain in the distance with endless forests wrapping around the lake. This lagoon blew my mind, and I'll definitely be coming back here for a longer 3 day camping trip in the future.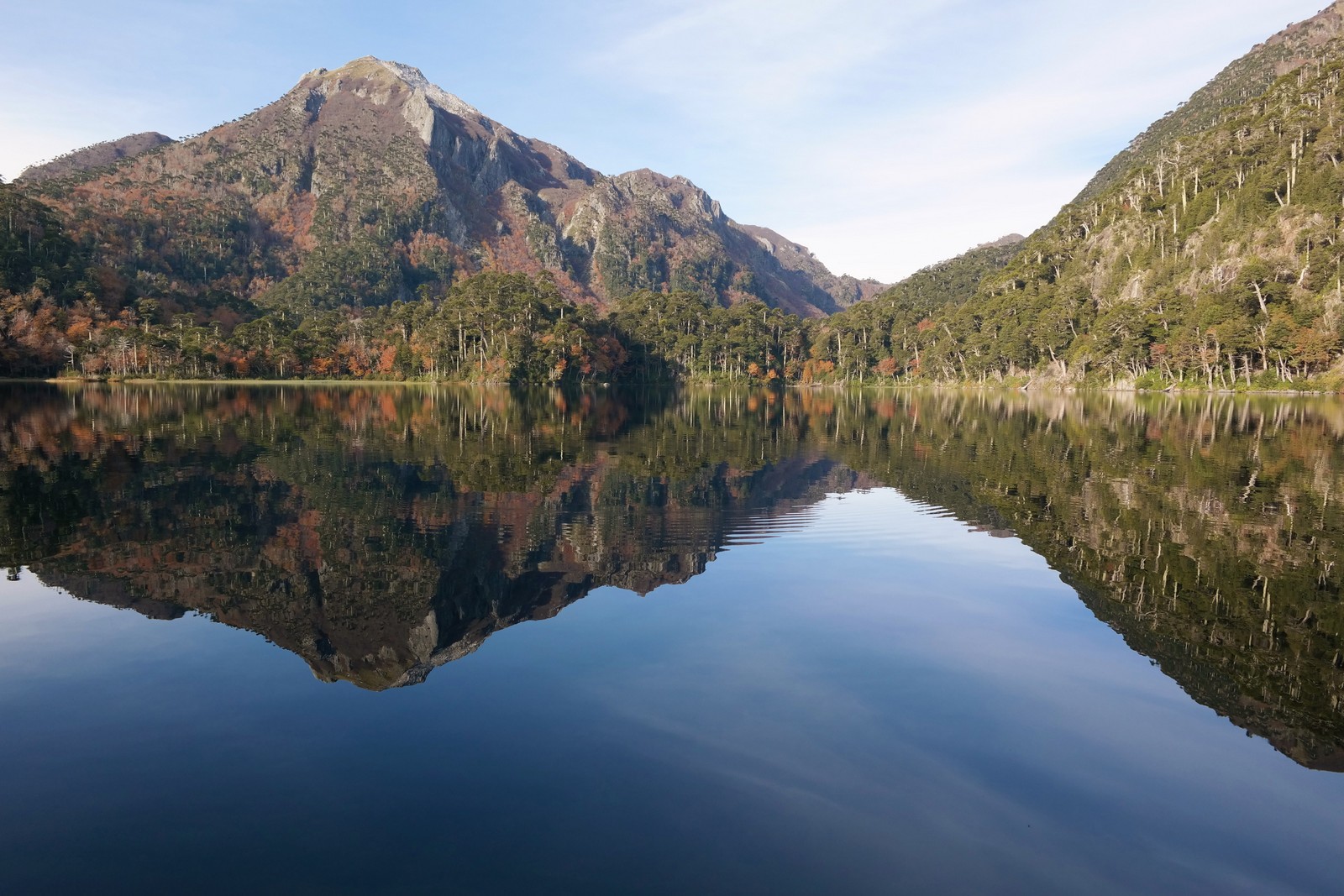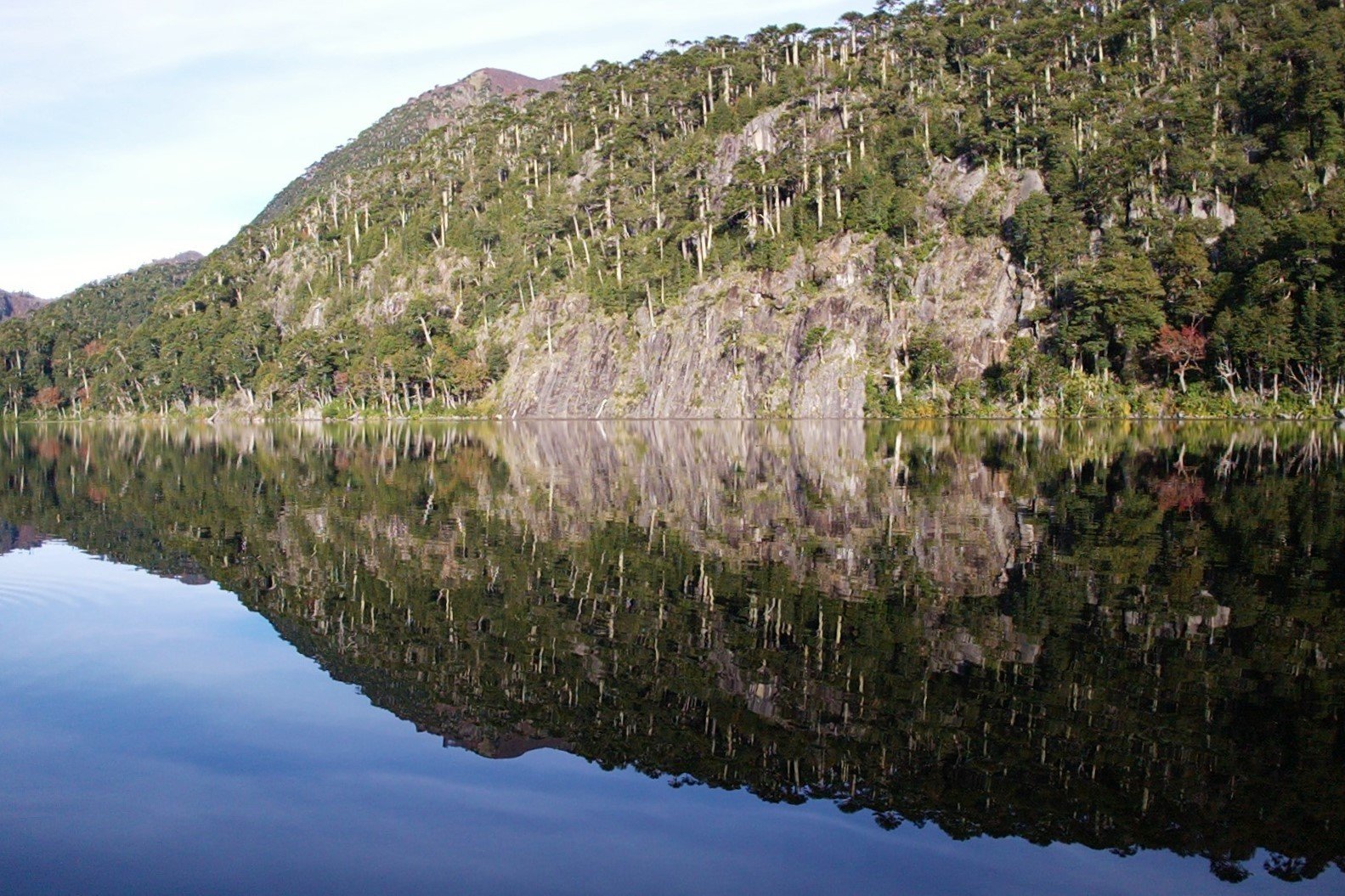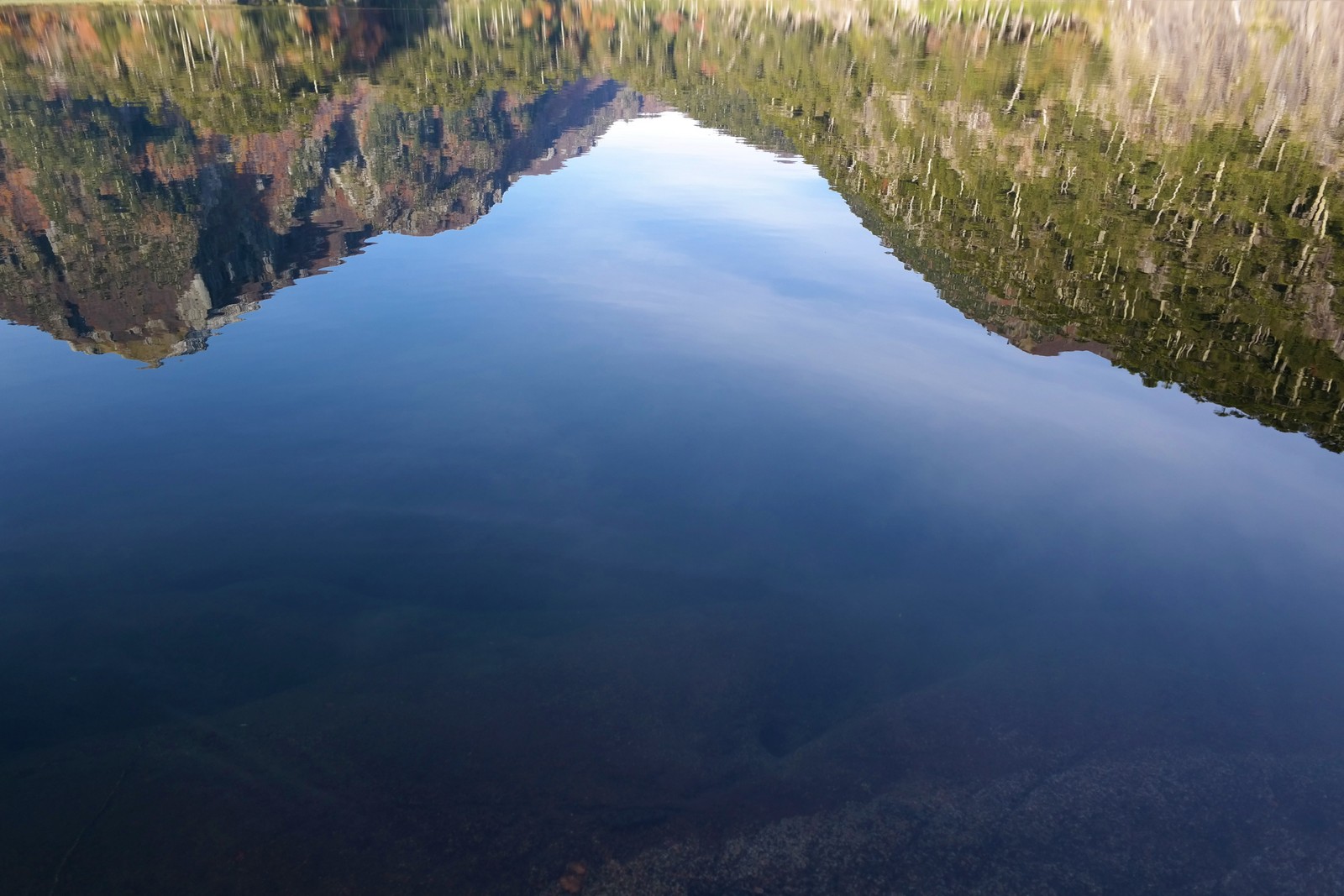 A picture of the water with the reflections of the forest