The Dark Side Of Humanity - Unrecognized And Under Estimated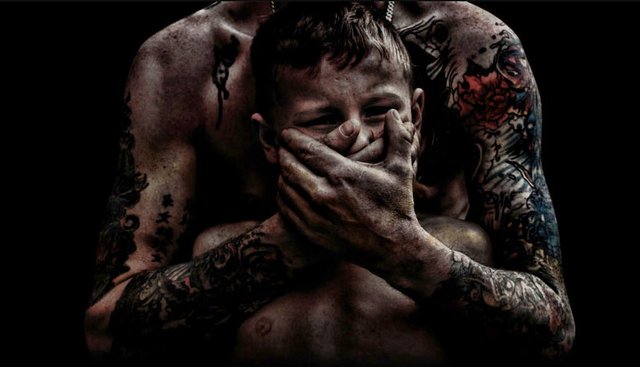 As a human being, we know good from bad and right from wrong but still, that doesn't keeps us by committing some bad behavior. Sometimes we, willingly or unwillingly, do some bad things even though we know we're doing wrong things which could have consequences in the future, but we do it anyway. 
Lust, greed, envy, anger and revenge are some 'dark' traits we like to avoid - but turns out, we can't help it. Our mind has tendency to attract towards dark and easy things which gives temporary pleasure. Sometimes we take pride in our dark acts because our mind craves it. 
War and violence are fueled by human greed and envy which human can't get rid of. Genocide has never resolved any problems – in fact it made existing problems worse than ever. Why human trafficking, drugs, alcohol, prostitution and pornography exist in this World? It's simple because there are many people who craves it and even motivates it. Remember there's no supply without demand. 
The perfect example of the Dark side of Human Nature is the event of Holocaust. It was a traumatic experience to human history and still has it's dark roots buried deep into some people's mind. Before it happened, no one ever predicted that humans can be capable of such heinous act which made into reality by Adolf Hitler. Holocaust had shown the shameful, greedy and genocidal side of human being which took the 'Dark Side' of humanity on a whole new heights just because Hitler wanted revenge.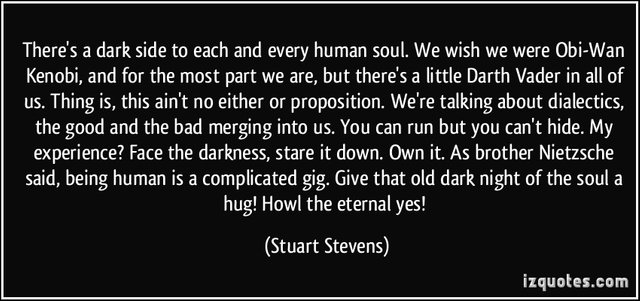 There are numerous acts we engage in our daily life which represents our dark side. Racism, bullying, destructive criticism, envy, lust, revenge, greed and selfishness are few of the dark acts we commit on a daily basis. We do know all these activities are wrong, yet we commit them anyways because that's what our inner self desires. That's what we wanted for so long, so whenever we get the chance, we took it anyways without caring about anything.
Now I believe humans are losing their humanity because now no one cares about anyone but himself. 'Every person for itself' mindset has been deeply rooted in human mind and this openly represents the dark side of humanity. People are replacing love for casual relationships, kindness for practicality, goodness for hatred and envy, now what else to remain. 
Now the time has come, people should think of changing themselves first, then think about changing the World.
Thanks for reading. 
Please upvote and comment.